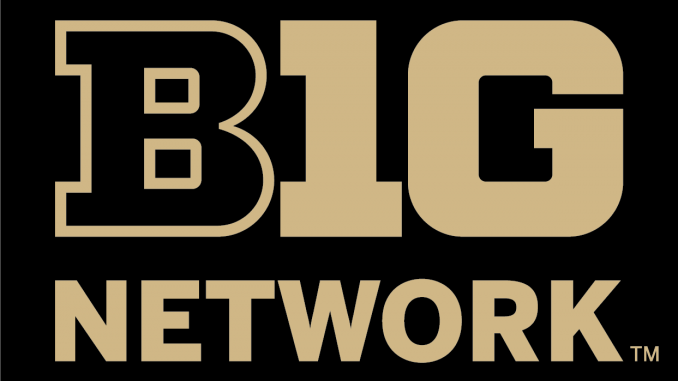 Credit Source: Purdue University Athletics
[7] Purdue 86, UIndy 64 (Postgame Notes)
Purdue defeated UIndy 86-64 in its lone exhibition game in front of a sell-out crowd of 14,804 in Mackey Arena. It marked the first game in front of fans for 10 players on the roster.
Purdue won its 32nd straight exhibition game, including a 27-0 mark under Matt Painter.
In years that Purdue won its exhibition opener by at least 19 points in the Painter era, Purdue eventually reached the NCAA Tournament.
Purdue's six turnovers were its fewest in an exhibition game during the Painter era.
Purdue started the game 3-of-11 from the free throw line, but finished the game by making 11 of its last 12 attempts (14-of-23 overall).
Zach Edey scored 20 points in 20 minutes of action. He scored 12 straight Purdue points during the second half.
Purdue's sophomore class scored 45 of Purdue's 86 points and went 16-of-27 (.593) from the field and 6-of-12 from long range. Jaden Ivey went 3-of-4 from long distance.
Caleb Furst became the first true freshman to start an exhibition game since Caleb Swanigan on Nov. 8, 2015.
No. 7 Purdue Eases Past UIndy in Exhibition Tuneup
WEST LAFAYETTE, Ind. — Zach Edey scored 20 points and Trevion Williams added 10 points, six rebounds and four assists to lead No. 7-ranked Purdue past UIndy 86-64, in front of a sellout crowd of 14,804 at Mackey Arena.
The win improved Purdue to 27-0 in exhibition games under Matt Painter, having won 20 of the games by 20 or more points. The Boilermakers went 12-27 for 3-pointers in tonight's start of the 124th season.
The Boilermakers trailed early 11-2, but used a 13-0 run to take a 15-11 lead with 12:49 to play in the first half. Purdue would lead 45-37 at halftime and held a double-digit lead for the final 17-plus minutes of the contest.
The 22-point victory was Purdue's 10th straight exhibition victory by at least 19 points.
Purdue shot 30-of-55 (.545) from the field, 12-of-27 (.444) from long distance and 14-of-23 (.609) from the free throw line. The Boilermakers outrebounded the Greyhounds 32-23 and were plus-6 in turnover margin.
Jaden Ivey added 12 points and freshman Caleb Furst and sophomore Brandon Newman contributed 11 points.
The Boilermakers will open the regular season on Tuesday, Nov. 9, against Bellarmine at 7 p.m. ET, at Mackey Arena.
Ivey, Williams Named to NABC Player of the Year Watch List
WEST LAFAYETTE, Ind. – The National Association of Basketball Coaches (NABC) has announced that Jaden Ivey and Trevion Williams have been named to the preseason NABC Player of the Year watch list.
The tandem is two of just 20 players named and the Boilermakers join Gonzaga and UCLA as the only program to have two players named to the watch list.
Ivey, a 6-foot, 4-inch sophomore guard from South Bend, Indiana, had an outstanding freshman campaign, being named to the Big Ten All-Freshman team after averaging 11.1 points, 3.3 rebounds and 1.9 assists per game. However, over the last six contests a year ago, Ivey averaged 18.2 points, 3.3 rebounds and 1.7 assists per game while shooting 37-of-79 (.468) from the field in that span. He scored 26 points against North Texas, the second-most ever by a Big Ten freshman in an NCAA Tournament debut.
Ivey then excelled this past summer on the international scene, being named to the FIBA U19 World Cup All-Star 5 Team after leading Team USA to the Gold Medal and averaging 12.3 points, 3.0 rebounds, 2.1 assists, 1.6 steals and 0.7 blocks in just 16.5 minutes per game. Ivey played a major role in the Gold Medal game against France, sparking an American comeback in the second half.
Williams, a 6-foot, 10-inch senior forward from Chicago, was named to the list after being a first-team All-Big Ten selection and being one of five finalists for the Kareem Abdul-Jabbar Award given to the nation's top center after averaging 15.5 points, 9.1 rebounds and 2.3 assists per game a year ago. He owned 11 double-doubles and his six 20-10 games were the third-most nationally for a major-college player. He also became just the ninth Big Ten player in the last 30 years to average at least 15 points, nine rebounds and two assists per game and was one of six players nationally a year ago to reach those marks.
Williams enters the season with 967 career points, 630 rebounds and 126 assists, being one of three active players to have at least 950 points, 625 rebounds and 125 assists.
Ivey and Williams have been named to almost every preseason All-Big Ten and All-American list.
No. 7-ranked Purdue opens its regular season next Tuesday, Nov. 9, when it hosts Bellarmine at Mackey Arena. Limited tickets remain.