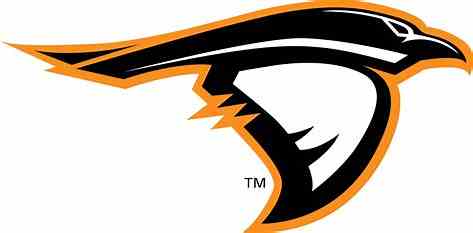 Anderson Falls to Transylvania in HCAC Tournament Despite Rally
Credit Source: Anderson University Athletics
The Anderson University women's basketball team (7-7) fell to Transylvania University (13-6) by a score of 62-59 despite a 14-0 rally in the fourth quarter by the Ravens, during Saturday's Heartland Collegiate Athletic Conference (HCAC) semifinal matchup in Lexington, Ky.
HOW IT HAPPENED
Transylvania jumped out to a 10-0 lead and held a 21-7 advantage after one quarter.
The Pioneers took their biggest lead in the second quarter as they led 34-13 with 3 minutes, 29 seconds left in the half.
Anderson scored the next nine points to cut its deficit to 14.
Transylvania led 49-37 after three quarters.
The Pioneers led 59-43 with 5:54 to go. Anderson responded with a 14-0 run to cut its deficit to 59-57 with 1:11 to go. The run was capped off by a jumper from Allie Owens.
Madison Kellione made a critical layup for the Pioneers with 41 seconds to go to put Transylvania ahead by four.
INSIDE THE BOX SCORE
Transylvania hit 13-of-16 (81.3 percent) from the free-throw line while Anderson made 4-of-7 (57.1 percent) attempts from the charity stripe.
The Ravens converted 25-of-57 (43.9 percent) shots from the field while the Pioneers made 21-of-63 (33.3 percent) attempts from the floor.
Lexi Dellinger led the Ravens with 21 points.
Senior Hannah Hawkins notched 10 points, eight rebounds and four blocks.
Makynlee Taylor recorded 11 points, eight rebounds and three blocks.
Hawkins graduates with career totals of 760 points, 630 rebounds and 177 blocks. Among Anderson career leaders, Hawkins ranks first in blocks and eighth in rebounds.
COACH LINDSAY SHADE'S COMMENTS
It's hard to find the words to articulate how special these women are, both on and off the court. There was a point in the game, where it looked like we might lose by 30, but these women never quit and showed a lot of toughness to come back and make it a one-possession game. I am heartbroken because I wasn't ready for it to end, but I am so incredibly proud of every one of our players.
I want to mention how much of a pleasure it has been to coach Hannah Hawkins. She has made such a tremendous impact on this program, her teammates, and our coaching staff. She is obviously very talented and leaves our program as the most prolific shot blocker in school history, but she has had an even greater impact on our culture. Hannah is selfless, has an outstanding work ethic, and she's really fun to be around. We will miss her greatly but are excited to see what she accomplished in the future.