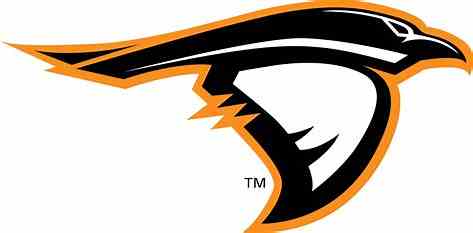 Grizzlies Fend Off Ravens in Season Opener
Credit Source: Anderson University Athletics
Franklin College fended off the Anderson University football team by a score of 55-48 during Saturday's Heartland Collegiate Athletic Conference (HCAC) matchup in Franklin.
The Grizzlies (1-0, 1-0) seized on starting with a 27-0 lead. Anderson (0-1, 0-1) chipped away and cut the deficit to seven points with 1 minute, 14 seconds to go, but ran out of time.
Reggie Lipscomb (Indianapolis, Ind./Pike) racked up 222 all-purpose yards and four all-purpose touchdowns. The junior from Indianapolis rushed for 116 yards and three touchdowns. Lipscomb averaged 4.3 yards per carry on 27 carries. He also finished with 13 receptions, 106 receiving yards and one reception touchdown.
Tyson Harley (New Palestine, Ind./Mount Vernon) threw for 547 passing yards and three touchdowns. The sophomore from New Palestine completed 45-of-66 (68.1 percent) passes.
Zac Tallent (Lakeland, Fla./George Jenkins) racked up 197 receiving yards, 11 receptions and two receiving touchdowns. James Tucker (Brookville, Ind./Franklin County) notched 12 receptions and 176 receiving yards.
On defense, Sam Feola (Ridgeville, Ind./Monroe Central) led the Ravens with nine tackles and two pass breakups. Kreevon Maple (Eustis, Fla./First Academy of Leesburg) also broke up two passes. Collin McCaffrey (Manchester, Mich./Manchester) tallied eight tackles. Dean Foundos (Highland, Ind./Highland) put together seven tackles, Joe Derrick (Fort Wayne, Ind./Luers) turned in six tackles and Brandon Goodman (Logansport, Ind./Logansport) provided five tackles.
Bryce Williams (Fort Branch, Ind./Gibson Southern) converted 6-of-7 extra-point attempts.
The Ravens battle Bluffton University (2-0, 1-0) in HCAC action on Saturday at 1:30 p.m. in Bluffton, Ohio.