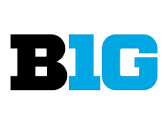 Following Big Ten football games on Nov. 18, the co-offensive, defensive and special teams players of the week and co-freshmen of the week in the Big Ten were announced this morning. Below are this week's honorees:
Co-Offensive Player of the Week
Saquon Barkley, Penn State
Jr., RB, Coplay, Pa./Whitehall
•              Recorded 224 all-purpose yards and three touchdowns in Penn State's victory over Nebraska
•              Rushed 17 times for 158 yards and three touchdowns, giving him a school-record 39 career rushing touchdowns
•              Added six catches for 66 yards, giving him 46 receptions on the season and breaking the Penn State single-season record for receptions by a running back (previously held by Larry Johnson with 41 catches in 2002)
•              Receives his sixth career Offensive Player of the Week award and fourth this season, tying him for second all-time in single-season offensive honors
•              Last Penn State Offensive Player of the Week: Saquon Barkley (Oct. 23, 2017)
Anthony Mahoungou, Purdue
Sr., WR, Paris, France/West Hills College
•              Tied a career high with seven receptions for a career-high 135 yards and two touchdowns in Purdue's victory at Iowa
•              Opened the second half with five straight receptions from Elijah Sindelar on Purdue's first two possessions for 118 yards and two scores to give Purdue a 21-9 lead
•              His 42-yard touchdown reception on Purdue's opening drive of the the third quarter was the third-longest scoring play of the season for the Boilermakers
•              Earns his first career Offensive Player of the Week award
•              Last Purdue Offensive Player of the Week: David Blough (Nov. 2, 2015)
Defensive Player of the Week
Nate Hall, Northwestern
Jr., LB, Toledo, Ohio/Southview
•              Recorded 2.5 sacks, 3.0 tackles for loss, an interception and a fumble recovery as Northwestern won its sixth consecutive game for the first time since 1996
•              Finished the game with seven tackles, including a team-high five solo stops
•              Anchored a Northwestern defense that recorded its first shutout since 2015
•              Earns his first career Defensive Player of the Week honor
•              Last Northwestern Defensive Player of the Week: Paddy Fisher (Oct. 30, 2017)
Special Teams Player of the Week
Nick Nelson, Wisconsin
Jr., CB, Glenarden, Md./Suitland
•              Scored the first punt return touchdown of his career on a 50-yard return to open the scoring in the first quarter of Wisconsin's victory over Michigan
•              His touchdown marked the Badgers' first punt return TD since Kenzel Doe ran back an 82-yard return vs. Utah State on Sept. 15, 2012
•              Added an 18-yard return in the fourth quarter to set up Wisconsin's final field goal, as well as two tackles and a team-high two pass break-ups
•              Receives his first career Special Teams Player of the Week award
•              Last Wisconsin Special Teams Player of the Week: Rafael Gaglianone (Sept. 5, 2016)
Co-Freshmen of the Week
Morgan Ellison, Indiana
Fr., RB, Pickerington, Ohio/Pickerington Central
•              Collected the second 100-yard game of his career with 149 yards on 15 attempts in the Hoosiers' win over Rutgers
•              Added two touchdowns, marking his second career multi-touchdown game
•              His career-long 45-yard rush in the third quarter set up his second touchdown of the game
•              Claims his second Freshman of the Week award
•              Last Indiana Freshman of the Week: Whop Philyor (Oct. 30, 2017)
Jonathan Taylor, Wisconsin
Fr., RB, Salem, N.J./Salem
•              Carried the ball 19 times for 132 yards in Wisconsin's win over Michigan, marking his eighth game with at least 100 yards this season
•              Now has 1,657 rushing yards this season, moving him past Herschel Walker for eighth on the NCAA's all-time freshman rushing list
•              Ranks seventh on Wisconsin's overall single-season rushing list
•              Claims his seventh career Big Ten Freshman of the Week award, tying him for the most in conference history alongside Ohio State's J.T. Barrett (2014)
•              Last Wisconsin Freshman of the Week: Jonathan Taylor (Nov. 11, 2017)
Dick Butkus Statue Planned for New Football Project
Legendary Fighting Illini and Chicago Bear Linebacker Honored with Permanent Recognition
CHAMPAIGN, IL – University of Illinois alumni Red Grange and Dick Butkus are considered as two of the greatest players in college and pro football history. Grange is already memorialized with a grand statue on the west side of Memorial Stadium, now, Butkus, the man many consider the greatest linebacker in football history, will be forever recognized with his own statue overlooking the entrance to a newly constructed football performance center.
"Dick Butkus is the greatest defensive player in the history of football, and he embodies the identity of the Illinois football program," Director of Athletics Josh Whitman said. "His toughness was legendary. His competitiveness was unparalleled. And, his Illini pride is without peer. As we construct the new home for Illinois football, we have a wonderful opportunity to celebrate Dick's legacy. We hope that the Butkus statue will serve as a daily reminder to all those who enter the building of what it means to be a Fighting Illini."
Renowned artist and UI alum George Lundeen will produce a bronze statue of Butkus that will be placed near the entrance of the new football performance center expected to be completed in time for the 2019 football season.
"I am very humbled about this," Butkus said. "Usually when you get a statue you are in the dirt, so this will be very different. I appreciate the tribute, but it is very humbling. I certainly didn't come to the University of Illinois to play football and have a statue made, but I need to acknowledge my teammates I played with back then. It was a good group and I think everybody had the same mentality when they came here to go to school. The program hadn't won in a long time and Pete Elliott's first class, we went to the Rose Bowl two years later, so that is special."
Lundeen is also the artist behind the acclaimed Red Grange statue that stands on the west side of Memorial Stadium.
"When you follow a career like Dick Butkus and you have gone to the University of Illinois, he is one of the icons," Lundeen said. "Much like Red Grange, but he is a modern-day icon, so when you hear his name, you not only think of Rocky's dog, but you think of the greatest linebacker who ever played the game.
"When starting a project like this on Dick Butkus, you have to try and figure out what you can do that is going to be sitting there in a very solid state, not moving, yet make it move and make this piece as dynamic as possible. What you strive for and what you want a piece like this sculpture to stand for is not only the person that you are working with in the monument, but also the ideas behind it and the idea that this guy not only was a great athlete, but a great teammate."
FIGHTING ILLINI FOOTBALL
Illinois, Missouri Announce Future Football Series
Border rivals schedule home-and-home series for 2026-29
The University of Illinois and University of Missouri have announced plans for a four-game, home-and-home football series from 2026-2029.
"We are pleased to reestablish the football rivalry series against Missouri," Illinois Director of Athletics Josh Whitman. "As our football program advances, it is important that we build our nonconference schedule accordingly. The opportunity to compete against an opponent from the Southeastern Conference and to play a geographic rival like Missouri will be exciting for our players, coaches, and fans. I want to thank Missouri Director of Athletics Jim Sterk and his staff for their collaboration. We look forward to a spirited series."
Series Details Sept. 26, 2026 in Champaign, Ill.  Sept. 18, 2027 in Columbia, Mo. Sept. 16, 2028 in Champaign, Ill. Sept. 15, 2029 in Columbia, Mo.
"Resuming our series with Missouri will be a great thing," Illini Head Coach Lovie Smith said. "The schools represent great conferences, they represent border states, and the schools compete in several other sports, including the Braggin' Rights Series in basketball. This is just a natural fit."
Illinois and Missouri have met 24 times previously, with the Tigers holding a 17-7 advantage. The most recent meeting came in 2010, a 23-13 Mizzou win in St. Louis.
This weekends Game Capsules
Purdue Football Game Notes – vs Indiana
Notes12 vs Nebraska               Iowa vs. Nebraska
Game 12 – Purdue                    Indiana vs. Purdue
17RUnotes_MichiganState    Rutgers vs. Michigan State
17-11-25-Md-notes-final         Maryland vs.
ILL-FB-Notes-vsNW              Illinois vs. Northwestern
Jewell Named Lott IMPACT Trophy Player of the Week
IOWA CITY, Iowa — University of Iowa senior linebacker Josey Jewell has been named the Lott IMPACT Trophy national Player of the Week. The announcement was made Monday by the Pacific Club IMPACT Foundation, which is responsible for honoring the nation's best defensive IMPACT player at the end of the season.
Jewell recorded 13 tackles, two sacks, and three pass break-ups against Purdue last weekend. Jewell has 117 tackles this season, nine shy of matching his single-season career high.  Jewell ranks third in the nation in tackles per game (11.7) and fourth in total tackles, as he missed one game due to injury.
Jewell is the third Hawkeye in program history to have three seasons with at least 115 tackles (Larry Station 83, 84, 85; Abdul Hodge 03, 04, 05). Jewell has led the team in tackles in each of the last two seasons (126 in 2015, 124 in 2016).
Jewell has 418 career tackles, fifth all-time in program history. He needs 17 stops to tie Brad Quast for fourth all-time (435).
The native of Decorah, Iowa, is one of five finalists for the Bronko Nagurski Award, and is a finalist for the Senior CLASS Award.  Jewell is a semifinalist for the Lott IMPACT Trophy and was a semifinalist for the Bednarik and Butkus Awards.
Jewell was previously named the Lott IMPACT Trophy and Bednarik Award national and Big Ten Conference Defensive Player of the Week following Iowa's 24-3 win over Wyoming (14 tackles).
Jewell was named Big Ten co-Defensive Player of the Week, Bronko Nagurski Defensive Player of the Week, Bednarik Award, and College Sports Madness Defensive Player of the Week following his performance vs. No. 4 Penn State (16 tackles).
Jewell was named midseason first team All-American by five media outlets, including Associated Press, ESPN.com, CBSSports.com, Sporting News, and The All-American.
Finalists for the 2017 Lott IMPACT Trophy will be named on Nov. 28, with the winner announced Dec. 10 at the Pacific Club in Newport Beach by Ronnie Lott. Each finalist will receive $5,000 for the university's general scholarship fund, with the winner earning $25,000 for the general scholarship fund. Former Iowa linebacker James Morris was a finalist for the award in 2013, while former defensive back Desmond King was a semifinalist in 2016.
The Hawkeyes (6-5, 3-5) conclude the regular season at Nebraska (4-7, 3-5) on Friday (3:05 p.m., FS1).
J.T. Barrett a Davey O'Brien Award Finalist
His most outstanding senior season includes 32 touchdown passes and 40 touchdowns responsible for
COLUMBUS, Ohio – Ohio State quarterback J.T. Barrett was today named one of three finalists for the Davey O'Brien National Quarterback Award. The Davey O'Brien Foundation, out of Fort Worth, Texas, announced the three finalists.
The team captain Barrett, and the only three-time captain in school history, is having a terrific senior season with 2,698 yards passing and 32 touchdowns for the No. 8 team in the country. He has rushed for an additional 605 yards and eight more scores, and he is currently second nationally in both points responsible for (242) and points responsible for per game (22.4).
Barrett, from Wichita Falls, Texas, has accounted for at least three touchdowns in 10 of 11 games on the year. He ranks fifth in the nation in touchdown passes (32), sixth in passing efficiency (166.3), completion percentage (.669) and total quarterback rating (83.5), and 17th in total offense (300.3).
Barrett is attempting to become the Buckeyes' second Davey O'Brien winner, joining Troy Smith (2006). The other two 2017 finalists for the award are Baker Mayfield of Oklahoma and Mason Rudolph of Oklahoma State.
Edwards, Fumagalli and Taylor tabbed as major award finalists Badgers trio considered among nation's most outstanding players at their positions
Nov. 20, 2017
MADISON, Wis. – Three members of the No. 5-ranked Wisconsin football team were named finalists for major awards on Monday.
Senior TE Troy Fumagalli was announced as one of three finalists for the John Mackey Award, presented to the nation's outstanding tight end. He joins Oklahoma's Mark Andrews and Penn State's Mike Gesicki as a finalist.
Freshman RB Jonathan Taylor was announced as one of three finalists for the Doak Walker Award, presented to the nation's premier running back. He joins Penn State's Saquon Barkley and Stanford's Bryce Love as finalists.
Junior ILB T.J. Edwards was named one of five finalists for the Butkus Award, presented to the nation's best linebacker.
Fumagalli seems a perfect fit for the Mackey Award, which seeks to honor "complete" tight ends who excel both as pass catchers and as blockers. The senior captain has caught a team-high 36 passes for 460 yards and 3 touchdowns, averaging 12.8 yards per reception. He also has been a key contributor to a UW ground attack that averages 239.3 rushing yards per game.
The Naperville, Illinois, native ranks ninth all-time at UW with 125 career receptions and, with 1,540 for his career, became the 14th player – and just the second tight end – in school history to record 1,500 receiving yards.
Fumagalli is the third UW tight end to be named a Mackey finalist, joining Travis Beckum (2007) and Lance Kendricks (2010).
Fumagalli previously was announced as a finalist for the Burlsworth Trophy, which goes to the nation's outstanding player that began his career as a walk-on and will be presented Dec. 4.
Taylor is in the midst of one of the best freshman seasons in NCAA history, having rushed for 1,657 yards and 12 touchdowns. His yardage total ranks as the seventh-highest by a freshman and leaves him just 269 yards shy of breaking Adrian Peterson's freshman record of 1,925.
The Salem, New Jersey, native earlier this season matched the FBS record for fewest games needed to reach 1,000 yards, hitting the mark in his seventh career contest. He owns three 200-yard games and has topped the 150-yard mark five times.
Taylor has averaged 7.0 yards per carry on the season, something only 2014 Doak Walker winner Melvin Gordon has accomplished in UW history – doing so in 2013 (7.8 yards per carry) and 2014 (7.5).
Taylor is the fifth UW running back to be named a Doak Walker Award finalist, joining Ron Dayne (1999 and 2000), John Clay (2010), Montee Ball (2011 and 2012) and Melvin Gordon (2014).
Dayne (2000), Ball (2012) and Gordon (2014) all went on to win the award.
Wisconsin's first Butkus Award finalist, Edwards has been a constant for the Badgers' outstanding defense once again this season. The Lake Villa, Illinois, native ranks second on the team with 60 total tackles and has recorded 8.5 tackles for loss and 2.0 sacks.
Edwards' four interceptions – including one returned 54 yards for a touchdown – are the most by a linebacker in the FBS this season.
His efforts have been key to a unit that ranks No. 2 nationally in scoring defense (13.1 points per game), total defense (246.4 yards per game) and pass efficiency defense (94.8) and stands No. 1 in rushing defense (79.4 ypg).
Edwards joins Michigan's Devin Bush, Virginia Tech's Tremaine Edmunds, Clemson's Dorian O'Daniel and Georgia's Roquan Smith as a finalist. The Butkus Award will be presented on campus the week of Dec. 5.
The Doak Walker Award will be presented during The Home Depot College Football Awards, Dec. 7 on ESPN, while the Mackey Award will be handed out during the Red Carpet Show that proceeds the awards ceremony, live on ESPNU.
Barkley and Gesicki Named Finalists for National Awards
Barkley is a finalist for Maxwell and Walker Awards, while Gesicki is a finalist for the Mackey Award
UNIVERSITY PARK, Pa.; November 20, 2017 – Junior running back Saquon Barkley (Coplay, Pa.) and senior tight end Mike Gesicki (Manahawkin, N.J.) have been selected as finalists for national awards. Barkley is among the finalists for the Maxwell Award and the Doak Walker Award, while Gesicki is a finalist for the Mackey Award. The winners of the honors will be announced at the ESPN Home Depot College Football Award Show in Atlanta on Thursday, December 7.
Gesicki is the first Penn State player to be named a finalist for the Mackey Award, which is given annually to the most outstanding collegiate tight end. The award is named after NFL Hall of Fame member John Mackey, who is considered to be the best to have played the tight end position.
Barkley is the first Penn State player to be a finalist for the Maxwell and Walker Awards since Larry Johnson won both honors in 2002. The Maxwell Award, named in honor of Robert W. "Tiny" Maxwell, has been given to America's College Player of the Year since 1937. Maxwell's contributions to the game of football were extensive, including time as a player, a sportswriter and an official. The Penn State is tied for the national lead among all colleges and universities with seven Maxwell Award winners.
The Doak Walker Award was created in 1989 to recognize the nation's premier running back for his accomplishments on the field, achievement in the classroom and citizenship in the community. It is the only major collegiate football award that requires all candidates to be on schedule to graduate within one year of other students of the same classification. The award is presented annually by the SMU Athletic Forum. Penn State's lone Doak Walker Award winner was Larry Johnson in 2002. Ki-Jana Carter and Curtis Enis were finalists for the award in 1994 and 1997, respectively.
Saquon Barkley, RB, Jr./Jr., Coplay, Pa./Whitehall
Is the first Penn State player to be a finalist for the Maxwell Award since Larry Johnson won the honor in 2002.
Is the ninth Nittany Lion to be a finalist for the Maxwell.
Is the first Penn State player to be a finalist for the Doak Walker Award since Larry Johnson won the award in 2002.
Is the fourth Nittany Lion to be a finalist for the Walker.
Was previously named a finalist for the Paul Hornung Award for the nation's most versatile player.
Owns Penn State's all-time rushing touchdown record (39), surpassing Lydell Mitchell's previous mark of 38 from 1969-71 against Nebraska (11/18/17).
Is the Penn State career all-purpose yards leader with 5,279 yards.
Owns nine games with 200-plus all-purpose yards in his career (four in 2016, five in 2017).
Set the school record with a touchdown scored in 15-straight games, a streak that began at Purdue (10/29/16) and ended at Michigan State (11/4/17).
Is the only player in Penn State history and just the fourth in Big Ten student-athlete to gain 3,000 rushing and 1,000 receiving yards in a career.
Ranks No. 2 on Penn State's career rushing list with 3,629 yards, trailing Evan Royster (3,932; 2007-10) for the program record.
Broke the program record for receptions by a running back with his second catch vs. Nebraska, eclipsing Larry Johnson's 41 grabs during the 2002 season, and has 46 grabs in 2017.
Is one of two Penn Staters with multiple 100-point seasons, scoring 114 in 2017 and 132 in 2016, joining Kevin Kelly (2005-08).
Is tied for the program single season record with two kickoff return touchdowns, equaling the marks of Chuck Peters (1940), Curt Warner (1980) and Derrick Williams (2008).
Ranks No. 2 on the single season all-purpose yards list with 2,070 yards in 2017, just the second player in program history to eclipse the 2,000 all-purpose yard mark (Larry Johnson, 2,655; 2002).
Is one of only three Penn Staters to reach the 1,500-all-purpose yard mark twice in a career.
Has 19 touchdowns in 2017, which rank tied for No. 6 on the single season charts.
His 14 rushing touchdowns in 2017 are tied for No. 8 on the single season charts.
Set the single game all-purpose yards mark with 358 at Iowa (9/23/17), accounting for 211 yards rushing, 94 yards receiving and 53 yards on kickoff return, topping Curt Warner's previous mark of 341 vs. Syracuse in 1981.
The all-purpose yardage total vs. Iowa ranks No. 10 all-time in the Big Ten record books and marks the fifth 300-all-purpose yard game in Penn State history and the third by Barkley.
His 12 receptions vs. Iowa (9/23) are the most in school history by a running back.
The 12 catches vs. the Hawkeyes are the most by a B1G running back since Stephen Houston (Indiana) had 12 at Purdue (11/24/12).
Joins Ki-Jana Carter as the only players in Penn State history with multiple 80-yard rushes in program history (81 at Purdue, 2016; 80 vs. Akron, 2017).
His 85-yard touchdown catch is the third-longest reception in Penn State history and the longest by a Penn State player in Beaver Stadium history.
Earned Midseason All-America honors from The All-American, Associated Press, CBSSports.com, ESPN.com, Sporting News, Sports Illustrated (RB & all-purpose) and USA Today.
Six-time Big Ten Player of the Week honoree in 2017 with four Offensive Player of the Week accolades and two Special Team Player of the Week awards.
Three-time Paul Hornung Award Honor Roll selection.
Is the 24th FBS player to produce 1,000 rushing yards and 500 receiving yards in a season since 2000.
Became the first Big Ten player and sixth FBS player since 1996 with a kickoff return for a touchdown and a passing touchdown in the same game when he did both vs. Indiana (9/30).
Is the first FBS player in the last 20 years with 50 rushing yards, 50 receiving yards, a passing touchdown and kickoff return for a touchdown in a game.
Is 1-of-4 student-athlete in the FBS with four all-purpose plays of 80 yards or longer in 2017.
Ranks No. 2 in the FBS and leads the Big Ten in all-purpose yards (188.2).
Mike Gesicki, TE, Sr./Sr., Manahawkin, N.J./Southern Regional
Gesicki is the first Penn State player to be a finalist for the Mackey Award.
Set the Penn State career receptions record for tight ends with his final catch vs. Pittsburgh (9/9/17), eclipsing Andrew Quarless' 87 grabs from 2006-09.
Surpassed Ted Kwalick's 1,343 yards from 1966-68 for the most receiving yards by a tight end vs. Nebraska (11/18/17) and has 1,384 yards in his career.
Is No. 10 on the career receptions charts with 118 grabs.
Sits No. 18 on Penn State's career receiving yards chart with 1,384 yards.
Owns 13 career touchdown receptions, moving past Jesse James (11; 2012-14) for the school record for a tight end.
Joins teammates Saquon Barkley and DaeSean Hamilton as the second RB/WR/TE trio to eclipse 1,000 career receiving yards in Big Ten history (Purdue, 1982-85: WR Steve Griffin, 2,234 yards; RB Rodney Carter, 1,814 yards; TE Marty Scott, 1,247 yards).
Owns the Penn State single season record for touchdown catches for a tight end with seven in 2017.
Earned Midseason All-America honors from Sports Illustrated.
Earned Pro Football Focus Big Ten Team of the Week honors on Sept. 12 after catching two touchdown passes vs. Pittsburgh.
Caught a touchdown pass in five-straight games from Nov. 26, 2016-Sept. 9, 2017, including multiple touchdown grabs in the first two games of 2017.
Has at least one reception in 25-straight games.
Of his 46 catches this season, 26 of them have gone for a first down or a touchdown.
Led the team with a career-high eight catches, totaling a career-high 89 yards at Michigan State.
Caught four passes for 47 yards and two touchdowns against Nebraska.
The No. 10-ranked Nittany Lions visit Maryland Saturday at 3:30 p.m. on Big Ten Network to close out the regular season. The game can also be heard on GoPSUsports.com and the Penn State Sports Network (airtime 2 p.m.).
The Nittany Lions' bowl destination will be announced Sunday, Dec. 3. Fans can visit GoPSUsports.com/bowlcentral to submit a request tickets for the bowl. The ability to request tickets does not guarantee a Nittany Lion Club member will receive tickets from Penn State's allotment.