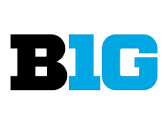 Minnesota and Purdue Earn Weekly Women's Basketball Awards
Minnesota's Kenisha Bell and Destiny Pitts, and Purdue's Ae'Rianna Harris are this week's honorees
Co-Players of the Week
Kenisha Bell, Minnesota
G – Jr. – Minneapolis, Minn. – Bloomington Kennedy
• Averaged 24.3 points, 7.3 rebounds, 7.7 assists and 2.0 steals per game with a .522 field-goal percentage with three double-doubles in three Golden Gopher victories last week
• Scored at least 20 points in all three games, including a career-high 31 points (along with 10 rebounds and five assists) in Sunday's win over Boston College
• Nearly posted a triple-double in road win on Nov. 13 at Rhode Island, finishing with 22 points, 10 rebounds and eight assists
• Earns her first career Player of the Week honor
• Last Minnesota Player of the Week: Rachel Banham (Feb. 22, 2016)
Ae'Rianna Harris, Purdue
F – So. – Indianapolis, Ind. – Lawrence North
• Registered 20.0 points, 12.5 rebounds and 5.0 blocks per game with her first two career double-doubles and a .720 field-goal percentage last week to help Purdue move to 3-0 this season
• Scored a career-high 22 points on 10-of-14 shooting while grabbing 11 rebounds and blocking three shots in a victory over Miami (Ohio) last Wednesday
• Posted 18 points and set or tied career highs for rebounds (14), blocks (7) and assists (4) in last Saturday's win over Lamar
• Earns her first career Player of the Week honor
• Last Purdue Player of the Week: Liza Clemons (Jan. 28, 2014)
Big Ten Women's Basketball Weekly Honor Roll
Megan Gustafson, Jr., F, IOWA: Averaged 18.5 points and 12.0 rebounds per game with two double-doubles and a .700 field-goal percentage last week, sparking two Iowa wins that moved the Hawkeyes to 4-0 this season
Pallas Kunaiyi-Akpanah, Jr., F, NU: Registered 15.5 points and 15.5 rebounds per game with a .609 field-goal percentage in two Northwestern wins last week, highlighted by a 27-point, 21-rebound effort against Oakland, the third 20/20 game in school history and first since Jan. 23, 1983 (Anucha Browne vs. Minnesota)
Linnae Harper, Sr., G, OSU: Compiled 17.7 points and 12.3 rebounds per game with two double-doubles last week to help the Buckeyes to three wins in five days, including a victory over No. NR/25 Washington on Sunday
Freshman of the Week
Destiny Pitts, Minnesota
G/F – Detroit, Mich. – Country Day
• Averaged 13.7 points and 14.3 rebounds per game with two double-doubles last week as Minnesota improved to 4-0 this season with three victories
• Collected 20 points and 12 rebounds in last Thursday's win over VCU
• Tallied 14 points and 16 rebounds in her first career start on Sunday night against Boston College
• Earns her first career Freshman of the Week honor
• Last Minnesota Freshman of the Week: Gadiva Hubbard (Dec. 5, 2016)
2017-18 Big Ten Players of the Week
Nov. 13
P: Megan Gustafson, Jr., IOWA
F: Kate Cain, NEB
F: Karissa McLaughlin, PUR
Nov. 20
P: Kenisha Bell, Jr., G, MINN
P: Ae'Rianna Harris, So., F, PUR
F: Destiny Pitts, MINN
Rutgers Women's Basketball Signs Tyia Singleton
Scarlet Knights Welcome 6-2 Forward Ranked as the No. 18 Post Player According to ESPN Hoopgurlz
PISCATAWAY, N.J. – Rutgers women's basketball coach C. Vivian Stringer has announced the signing of Tyia Singleton to a national letter of intent, it was announced on Monday.
Singleton, a 6-2 forward from Winter Haven, Florida, is ranked as the No. 18 post player in the nation according to ESPN Hoopgurlz and is coached by Johnnie Lawson at Winter Haven High School and Kim Powell with the Essence AAU club program. Nicknamed "Slim", she averaged 6.2 points, 11.4 rebounds and 3.0 steals per game last season as Winter Haven ranked as high as No. 1 in Class 8A. Additionally, she added in 1.7 assists and 2.1 steals per contest. As a sophomore, Singleton helped Winter Haven to the Class 7A state championship and was also a member of the 2015 state semifinalist team.
"She is a tenacious competitor that comes ready for every game and leaves it all out on the court," said Stringer of her second signee during the early signing period. "Slim will add an extra dimension to our game by adding length and helping to stretch the floor. She has the ability to finish around the rim, hit the 15-foot jumper or put the ball on the floor. She is also an exceptional rebounder. Slim has grown as a player over the years and we believe her heart and skill brings great promise to the Scarlet Knights.
"We are excited to add Tyia, along with Zipporah, to our Rutgers family next season."
Singleton joins Zipporah Broughton as the second member of the 2018 signing class. Broughton, a 5-7 guard from Wetumpka, Alabama and the No. 24 overall player and No. 5 point guard in the country according to ESPN Hoopgulz, signed with the Scarlet Knights on November 8. Follow Rutgers women's basketball at www.ScarletKnights.com and (@RutgersWBB) on Facebook, Twitter and Instagram for all of the latest news and updates.