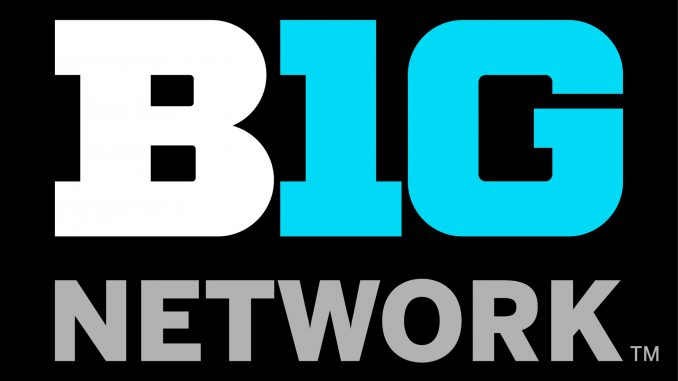 Penn State to Face No. 21 Arkansas in Outback Bowl
Credit Source: Penn State University Athletics
Nittany Lions and Razorbacks will face off on New Year's Day on ESPN2 at Noon
UNIVERSITY PARK, Pa. – Penn State returns to the Outback Bowl for the fourth time and the first time since 2010 when the Nittany Lions (7-5) take on SEC foe No. 21/22/24 Arkansas (8-4) at Raymond James Stadium in Tampa Bay on Saturday, Jan. 1 at noon (ET). The game will air on ESPN2.
The Nittany Lions and Razorbacks were selected today for their first meeting. The trip marks Penn State's 51st all-time bowl appearance. Penn State is tied for fifth nationally with 30 bowl victories and No. 7 in bowl winning percentage with a 30-18-2 post-season record (62.0) among schools with at least 20 postseason appearances.
"I am immensely proud of our student-athletes, coaches and staff for the hard work they have put into the preparations and execution of this season," said Penn State Vice President for Intercollegiate Athletics Sandy Barbour. "This bowl is a great opportunity for our football family to be together one final time, while also representing our great University on a national stage. Tampa Bay is a tremendous location for our Penn State community to gather and support our student-athletes and program. Our deepest thanks to the Outback Bowl Committee and the Tampa Bay community for the invitation and eagerness to make this bowl experience top notch for our team. We are excited to see our Penn State family descend on Tampa Bay and passionately represent the Nittany Lions."
"We are excited for our upcoming trip to Tampa Bay and to have the opportunity to represent Penn State in the Outback Bowl," said Penn State head coach James Franklin. "I am thrilled for our guys to have one more month together as a family to prepare for Arkansas. Tampa Bay is a great destination for our loyal fan base, and we know they will be there in full force to help send this special group of seniors off on a high note. Thank you to the Outback Bowl Committee for this opportunity."
Penn State is making its fourth Outback Bowl appearance with the last coming in the 2010 season, a 37-24 loss to Florida. Penn State also appeared in the Outback Bowl in 2006 (20-10 victory over Tennessee) and 1995 (43-14 win over Auburn).
This will be Penn State's first meeting with the Razorbacks. The Nittany Lions are 24-23 all-time against current SEC schools, having played 11 of the 14 teams in the league. The most recent meeting with an SEC team was a home win over Auburn, 28-20, on Sept. 18 this season.
On defense, Penn State closed out the regular season first in the Big Ten in red zone defense (66.7; 4th nationally), second in scoring defense (16.8; 7th), third in passing efficiency (111.98; 8th) and fourth in lowest explosive play percentage (9.81; 10th). The Nittany Lions had two All-Big Ten first-team selections for the fourth consecutive year on the defensive side of the ball. With defensive end Arnold Ebiketie's first-team honor, it marks the fourth consecutive season Penn State has had a defensive end on the first team. Safety Jaquan Brisker becomes the first defensive back to earn first-team laurels since Amani Oruwariye in 2018.
Offensively, senior wide receiver Jahan Dotson earned first-team All-Big Ten honors from the media and is a current semifinalist Walter Camp Player of the Year Award. He is the only wide receiver who  was a semifinalist for the Walter Camp Player of the Year Award. He is the only Power Five receiver and one of two FBS receivers with at least 90 receptions, 1,180 yards and 12 touchdowns in their first 12 games of the season, joining Western Kentucky's Jerreth Sterns (127; 1,539; 12). Dotson is the first Big Ten player since Braylon Edwards (Michigan, 2004) to have at least 90 receptions, 1,180 yards and 12 touchdowns in their first 12 games of the season.
On special teams, redshirt senior punter Jordan Stout was named the Big Ten Eddleman-Fields Punter of the Year. Stout became the first Penn State player to win the Eddleman-Fields Punter of the Year award. Additionally, Stout is a finalist for the Ray Guy Award, recognizing the nation's top punter.
OUTBACK BOWL GAME TICKET SALE TIMELINE
Eligible Nittany Lion Club Members and Football Season Ticket Holders – online pre-sale requests are now available and run through Monday, Dec. 6 at 11:59 p.m.
Student Nittany Lion Club – online pre-sale runs Monday, Dec. 6 from 7 a.m. – 5 p.m.
Penn State Students – online sale begins Tuesday, Dec. 7 at 7 a.m. – 5 p.m., pending availability.
Alumni Association Members – online pre-sale requests run Tuesday, Dec. 7 from 10 a.m. – 11:59 p.m., pending availability.
General Public – sale begins Thursday, Dec. 9 at 10 a.m., pending availability.
As a benefit of membership, Nittany Lion Club (NLC) members and football season ticket holders can log onto Account Manager at GoPSUsports.com/accountmanager and request tickets to Penn State's bowl game. All NLC and football season ticket holder ticket requests received by Monday, Dec. 6 at 11:59 p.m. will be allocated based on NLC point totals. The ability to request tickets does not guarantee fans will receive tickets from Penn State's allotment. Penn State hopes to honor all requests, however, may fill orders with lower priced tickets, reduced quantities or unfortunately, may not be able to provide tickets at all. NLC members and football season ticket holders will receive ticket confirmations as soon as possible.
An allotment of bowl tickets is being held for Penn State students to purchase. Student Nittany Lion Club members will have an opportunity to buy bowl tickets online only through Student Account Manager on Monday, Dec. 6 from 7 a.m. – 5 p.m., or until the allotment is exhausted. Penn State students who are not Student Nittany Lion Club members will be able to purchase tickets on Tuesday, Dec. 7 from 7 a.m. – 5 p.m. Mobile ticketing will be the exclusive delivery method for all student tickets. All student tickets will be assigned reserved seating locations once the sale closes. Sit by requests will not be accommodated. Students who purchase two tickets will have their two seats assigned together.
Should any tickets from Penn State's bowl allotment remain available after the Nittany Lion Club, football season ticket holders, Student Nittany Lion Club and student ticket pre-sale, Penn State Alumni Association members will be sent an email with the ability to request bowl game tickets when their pre-sale begins on Tuesday, Dec. 7 at 10 a.m. via the link that will be sent via the Alumni Association. Should an Alumni Association sale occur, seats will be assigned according to NLC point status first, followed by Alumni Association membership. Alumni Association members will receive ticket confirmations as soon as possible.
Any Nittany Lion Club members, football season ticket holders or Alumni Association members that need assistance can call Customer Relations at 1-800-NITTANY Monday through Friday from 9 a.m. until 4 p.m. or email GoLions@psu.edu.
Should any tickets from Penn State's bowl game allotment remain available, general public can purchase tickets starting at 10 a.m. on Thursday, Dec. 9 online.
Official Bowl Tour Packages Available for Purchase Beginning Sunday Night
Penn Staters can join the Official Penn State Bowl Tour starting Sunday, Dec. 5. Bowl tour package information is available at GoPSUsports.com/bowlcentral. Game tickets are included as an option for purchase on the tour from On Location Travel, which is the official travel partner of Penn State Athletics and the Penn State Alumni Association. Bowl tour packages can be purchased directly at: www.PennStateSportsTravel.com.
Seat location at the bowl game for all travel packages purchased with tickets will be assigned based on Nittany Lion Club priority points. Alumni and fans without NLC points can join the Nittany Lion Club by making a minimum donation of $100 here.
The 2021 Penn State football season is presented by PSECU.
Hawkeyes to Meet Kentucky in VRBO Citrus Bowl
Credit Source: University of Iowa Athletics
IOWA CITY, Iowa — The 15th-ranked University of Iowa football team will face No. 22 Kentucky in the 2022 VRBO Citrus Bowl on Jan. 1 in Orlando, Florida. Kickoff is set for noon (CT) from Camping World Stadium and the game will be televised on ABC.
"Congratulations to coach Kirk Ferentz, our football student-athletes and the entire staff, on a Big Ten West Championship, 10-win season and our invitation to the VRBO Citrus Bowl," said Henry B. and Patricia B. Tippie Director of Athletics Chair Gary Barta. "One of the most memorable Hawkeye football moments occurred at this bowl in 2005 and I know our fans are excited to relive those experiences.  We have had wonderful Hawkeye fan support all season long and I am confident this will continue in sunny Florida.
"We want to thank Steve Hogan and Florida Citrus Sports for the invitation to participate and we look forward to our visit to Orlando."
VRBO CITRUS BOWL TICKET INFORMATION
The Iowa Athletics Ticket Office will accept Citrus Bowl ticket requests from Monday, Dec. 6 through noon on Friday, Dec. 10 from football season ticket holders and I-Club members. Fans are encouraged to monitor their email inbox for ordering information and visit hawkeyesports.com/BowlCentral for updated information. If tickets remain after the priority process they will be made available for the pubic on Tuesday, Dec. 14.
IOWA IN POSTSEASON; AT THE CITRUS BOWL
The Hawkeyes will be making their 34th bowl game appearance and their second Citrus Bowl appearance (formerly the Capital One Bowl).  Iowa defeated No. 11 LSU, 30-25, on an improbable Drew Tate-to-Warren Holloway 56-yard touchdown pass as time expired on Jan. 1, 2005.
Iowa enters the game having won three consecutive bowl games for the second time in program history. (The 2020 Music City Bowl was canceled because of COVID.)  The Hawkeyes are 17-15-1 all-time in bowl games.
IOWA VS. KENTUCKY
The Hawkeyes have never faced Kentucky in program history.  Iowa is 6-5 all-time in bowl games against current Southeastern Conference opponents.
IOWA IN 2021
The Hawkeyes went 4-0 in the month of November to finish with 10 regular season wins and a 7-2 Big Ten record en route to the Big Ten West Division title.  The West Division title is the second in program history and it is the seventh 10-win season under head coach Kirk Ferentz.
Junior Tyler Linderbaum was selected as the Rimington-Pace Offensive Lineman of the Year in the Big Ten Conference, becoming the ninth Hawkeye to earn the distinction and the second in three seasons (Tristian Wirfs, 2019).  The center from Solon, Iowa, was also a first-team All-Big Ten selection by the coaches and media. He is a finalist for the Lombardi Award and Outland Trophy.
Senior Riley Moss was selected as the Tatum-Woodson Defensive Back of the Year, becoming the fifth Hawkeye to be named the league's top defensive back.  The Ankeny, Iowa, native ranks third in the Big Ten and 11th nationally with four interceptions with two coming via pick sixes in the season-opening win over Indiana.
Senior Charlie Jones was tabbed as the Rodgers-Dwight Return Specialist of the Year after leading the conference and ranking second in the NCAA in total kick return yards (605).  The Illinois native returned a kickoff for a touchdown in Iowa's win over Illinois on Nov. 20.
Iowa had 16 players earn All-Big Ten recognition, including first-team honorees Dane Belton (defensive back), Jack Campbell (linebacker), Caleb Shudak (placekicker), Linderbaum (center), Moss (defensive back) and Jones (return specialist).
The Hawkeyes rank third among Big Ten teams in bowl appearances since 2001 and are bowl eligible for the 20th time under head coach Kirk Ferentz. Iowa is 9-8 in bowl games under Ferentz, including a 49-24 victory over Southern California in the 2019 Holiday Bowl. Since 2001, only Ohio State and Wisconsin have won more bowl games (including the FBS championship game), than Iowa.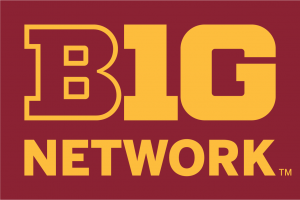 Minnesota to Play West Virginia in Guaranteed Rate Bowl
Credit Source: University of Minnesota Athletics
The University of Minnesota football team has accepted an invitation to compete in the Guaranteed Rate Bowl on Dec. 28, 2021, in Phoenix, Ariz. The Gophers, who went 8-4 in the regular season and 6-3 in the Big Ten, will face West Virginia from the Big 12. This will be the first-ever meeting between the Gophers and Mountaineers. West Virginia finished the season with a 6-6 record and was 4-5 in conference play.
The Guaranteed Rate Bowl will be the 22nd bowl game all-time for Minnesota and it will also be the third bowl game for the Gophers under head coach P.J. Fleck. Minnesota defeated Auburn in the 2020 Outback Bowl and Georgia Tech in the 2018 Quick Lane Bowl under Fleck's leadership.
"It's a tremendous honor to compete in the Guaranteed Rate Bowl against West Virginia," said Fleck. "Our team is excited to head to Phoenix, which is one of the most beautiful places in the country, and we look forward to facing a very talented West Virginia team. They are extremely well-coached and this game will be a terrific challenge for us. We are thankful to Guaranteed Rate, Executive Director Mike Nealy, Chairman of the Board Patrick Barkley, the Fiesta Bowl Organization and all the Yellow Jackets for inviting us. We look forward to representing the state of Minnesota on Dec. 28 in sunny Phoenix."
Minnesota is 31-15-1 all-time against teams from the Big 12 and last faced a Big 12 opponent in 2015 when it hosted TCU. Minnesota most recently played a Big 12 opponent in a bowl game in 2012 when the Gophers faced Texas Tech in the 2012 Meineke Car Care Bowl.
The Gophers, who have won four straight bowl games, will be playing in the Guaranteed Rate Bowl for the fourth time. Minnesota previously competed in the bowl game in 2009, 2008 and 2006 when it was known as the Insight Bowl.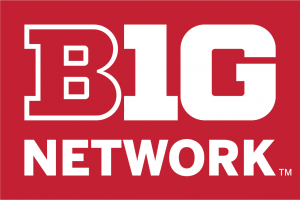 Credit Source: University of Wisconsin Athletics
Badgers to face Arizona State in Las Vegas Bowl
Wisconsin set for 20th consecutive bowl game appearance
MADISON, Wis. — For the 20th consecutive season, the Wisconsin football team is going bowling. For the first time in school history, that bowl appearance will come in the SRS Distribution Las Vegas Bowl. The Badgers (8-4, 6-3 Big Ten) will face Arizona State (8-4, 6-3 Pac-12) on Dec. 30 at Allegiant Stadium. The game will kick off at 9:30 p.m. CT and be televised by ESPN.
"I'm extremely proud of our team for earning the right to play another game together, and we are excited that opportunity will come in the Las Vegas Bowl," Wisconsin head coach Paul Chryst said. "We look forward to the challenge of playing a very good Arizona State team."
"We are very excited to be the inaugural Big Ten team to play in the Las Vegas Bowl," UW Director of Athletics Chris McIntosh said. "Our fans have a great tradition of support in Vegas, even as recently as a couple weeks ago when our men's basketball team won the Maui Invitational. Allegiant Stadium is a tremendous venue and I know our players will have a great bowl experience."
Wisconsin owns the third-longest active bowl streak in the country, trailing only Georgia (25) and Oklahoma (23). The Badgers own a 5-1 record in bowl games under Chryst, with wins in the 2015 Holiday Bowl, 2017 Cotton Bowl, 2017 Orange Bowl, 2018 Pinstripe Bowl and 2020 Duke's Mayo Bowl.
UW will face Arizona State for the fifth time in school history. ASU owns a 3-1 lead in the series but the teams have split the two most recent meetings, with Wisconsin winning, 20-19, in 2010 in Madison and the Sun Devils claiming the 2013 meeting in Tempe, 32-30.
Wisconsin is no stranger to playing in Las Vegas as the Badgers have faced UNLV five times at Sam Boyd Stadium between 1986 and 2010, accounting for the Rebels' top three home crowds in history. UW has won four straight games in Las Vegas, including its last trip west, a 41-21 win over UNLV in 2010.
Get Your Las Vegas Bowl Tickets!
The exclusive bowl ticket request period for donors to Wisconsin Athletics and general public season ticket holders concludes Monday, Dec. 6 at Noon CT. Requests can be made online or by calling the Wisconsin Athletic Ticket Office at 1.800.GO BADGERS.
UW student season ticket holders can purchase tickets Monday, Dec. 6 at 7 p.m. CT. Only online orders will be accepted.
All other Badger fans can purchase tickets beginning Tuesday, Dec. 7 at Noon CT. Order tickets online or by calling the Wisconsin Athletic Ticket Office at 1.800.GO BADGERS. A link will be available on Tuesday.
Please visit UWBowlCentral.com for all the latest information on the Las Vegas Bowl.
Experience Las Vegas
Wisconsin Athletics partners with the Wisconsin Alumni Association to provide the Official Badger Bowl Tour Enjoy the full Badger bowl experience with tour packages featuring airfare, accommodations, souvenirs, excursions, and more. Complete details can be found at https://waafantravel.com/.
In addition, a number of airlines fly from Madison to Las Vegas, including Delta and United. From Milwaukee, Spirit has nonstop options, while United, American, Southwest, Frontier and Spirit all have nonstop options from the Chicago area airports.
The official visitor's guide for Las Vegas can be found at www.visitlasvegas.com.