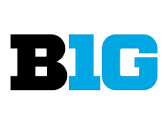 Following Big Ten football games on Nov. 2, the Offensive, Defensive and Co-Special Teams Players of the Week and Freshman of the Week in the Big Ten were announced this morning. Below are this week's honorees:
Offensive Player of the Week
Stevie Scott III, Indiana
So., RB, Syracuse, N.Y./Christian Brothers
Totaled 136 all-purpose yards and a career-high three touchdowns in Indiana's victory against Northwestern
Rushed for 116 yards and scored twice to mark his third game with multiple rushing touchdowns this season and the fifth of his career
Added a 20-yard touchdown reception, his second-career receiving touchdown
Claims his first career Offensive Player of the Week award
Last Indiana Offensive Player of the Week: Nate Sudfeld (Nov. 30, 2015)
Additional information provided by Indiana University
 Indiana sophomore running back Stevie Scott III earned his first-career Big Ten Offensive Player of the Week honor, the conference announced on Monday morning. Scott twice earned B1G Freshman of the Week accolades last season.

The Syracuse, N.Y., native posted his third 100-yard game in four weeks with 116 yards and two touchdowns on 26 carries as the Hoosiers (7-2, 4-2 Big Ten) downed Northwestern, 34-3, for their fourth-straight Big Ten victory. He added a 20-yard TD reception for his first-career three-score game.

Scott owns nine rushing touchdowns (T-3rd in the Big Ten, T-22nd nationally) and three 100-yard games (4th in the Big Ten) in 2019, and 19 TDs (9th in program history) and nine 100-yarders (T-10th in program history) in his career.

The 6-2, 231-pounder has crossed the goal line in 11 of his last 14 games and has totaled 16 scores (15 rushing, 1 receiving) in those 14 games.

He is fourth in the league with 81.9 rushing yards per game and eighth with 104.9 all-purpose yards per game.

Scott has helped IU to its best start since 1993 and its first winning season since 2007. Indiana is off this weekend and returns to action at No. 5/5 Penn State on Saturday, Nov. 16.
Defensive Player of the Week
Dele Harding, Illinois
Sr., LB, Elkton, Md./Eastern Christian
Had a hand in two Illinois defensive touchdowns, returning an interception 54 yards for touchdown and forcing a fumble that was returned 36 yards for a score
Recorded 12 tackles and 2.0 tackles for loss, making him the second player in the nation in the last 20 years to have at least 12 tackles, 2.0 tackles for loss, one forced fumble, and interception and a touchdown in a single game
Leads the Big Ten with 11.7 tackles per game, nearly two full tackles more than the next highest person on the list
Receives his first career Defensive Player of the Week honor
Last Illinois Defensive Player of the Week: Jake Hansen (Oct. 21, 2019)
Co-Special Teams Players of the Week
Javon Leake, Maryland
Jr., RB, Greensboro, N.C./Page
Recorded a 97-yard kickoff return touchdown against Michigan, his second of the season and the third of his career
Moved into a tie with Torrey Smith for the school record for career kickoff return touchdowns
Added a 16-yard kickoff return to finish the game with 113 yards on kickoff returns and move into seventh place on Maryland's career kickoff return yards list
Claims his thid career Special Teams Player of the Week honor and second of the season
Last Maryland Special Teams Player of the Week: Javon Leake (Oct. 7, 2019)
Giles Jackson, Michigan
Fr., WR, Antioch, Calif./Freedom
Ran back the opening kickoff at Maryland 97 yards for his first career kickoff return touchdown
Recorded the first kickoff return touchdown by a Wolverine since Jehu Chesson in 2016
Finished the game with 121 kick return yards after adding a 24-yard kickoff return
Earns his first career Freshman of the Week award
Last Michigan Special Teams of the Week: Jake Moody (Nov. 19, 2018)
Freshman of the Week
King Doerue, Purdue
RB, Amarillo, Texas/Tascosa
Amassed 102 all-purpose yards with 71 yards rushing and 31 yards receiving and recorded one touchdown each rushing and receiving in Purdue's victory against Nebraska
Scored on a three-yard reception for Purdue's first touchdown of the game and added a seven-yard scoring rush with 6:05 left to play to hand the Boilermakers a 24-20 lead
Had four carries on Purdue's 12-play, 82-yard game-winning drive late in the fourth quarter
Claims his first career Freshman of the Week award
Last Purdue Freshman of the Week: David Bell (Oct. 21, 2019)