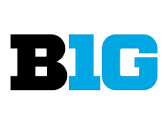 The Big Ten is set to tip off its 115th season of competition when all 14 teams begin play Nov. 5 through Nov. 8.
• The Big Ten welcomes back 17 students that earned All-Big Ten distinction in 2018-19, including Big Ten Player of the Year Cassius Winston of Michigan State. Along with Winston, Penn State's Lamar Stevens (first team), Maryland's Anthony Cowan Jr. (second team) and Michigan's Zavier Simpson (second team) all return joined by three members of the All- Freshman Team: Illinois' Ayo Dosunmu, Iowa's Joe Wieskamp and Maryland's Jalen Smith.
• Big Ten teams will compete in a 20-game conference schedule for the second time, playing seven teams both home and away and six teams once (three home and three away). All 14 Big Ten teams will play one conference home game and one road contest between Dec. 6 and Dec. 18.
• Michigan State senior guard Cassius Winston has been unanimously chosen as the Big Ten Preseason Player of the Year heading into the 2019-20 basketball season, as voted on by a panel of conference media members. The media also selected a 10-member Preseason All-Big Ten team with eight conference programs represented.
2019-20 PRESEASON ALL-BIG TEN TEAM
Ayo Dosunmu, So., G, Illinois
Joe Wieskamp, So., G, Iowa
ANTHONY COWAN JR., SR., G, MARYLAND
Jalen Smith, So., F, Maryland
Zavier Simpson, Sr., G, Michigan
Xavier Tillman, Jr., F, Michigan State
CASSIUS WINSTON, SR., G, MICHIGAN STATE
KALEB WESSON, JR., F, OHIO STATE
Lamar Stevens, Sr., F, Penn State
Nojel Eastern, Jr., G, Purdue
Unanimous selections in ALL CAPS
• The Big Ten saw a record 10 teams qualify for postseason play in 2018-19. A record eight teams were selected for the NCAA Tournament and two in the NIT.
• Seven teams advanced to the second round of the NCAA Tournament with Michigan State advancing to the NCAA national semifinals for the 10th time in school history.
• The 2018-19 season saw eight teams record 20 or more wins, marking the 13th consecutive year that at least six Big Ten squads surpassed the 20-wins milestone.
• In the final 2018-19 NET Ratings, 13 of 14 Big Ten programs were ranked inside the Top 100 of the NET Rankings, the most teams in the Top 100 of any conference.
• The 2020 Big Ten Tournament will be held from March 11-15, and will be played at Bankers Life Fieldhouse in Indianapolis for a record 11th time since its inception in 1998. The Big Ten Tournament remains in the Midwest for a four-year span as it was played at the United Center in Chicago in 2019 and will be played Indianapolis in 2020 and 2022 and in Chicago in 2021.
• Michigan State's Tom Izzo has 606 career wins, all with the Spartans, which ranks 15th in all-time career coaching victories.
Weekly Schedule / Results
| | | | | |
| --- | --- | --- | --- | --- |
| Date | Game | Location | Time (ET) | TV/Recap/Box Score |
| Nov. 5, 2019 | Nicholls St. at Illinois | Champaign, IL | 7:00 pm |   BTN+ |
| | Western Ill. at Indiana | Bloomington, IN | 7:00 pm |   BTN+ |
| | Appalachian St. at Michigan | Ann Arbor, MI | 7:00 pm |   BTN |
| | Cleveland St. at Minnesota | Minneapolis, MN | 7:00 pm |   BTN+ |
| | UMES at Penn State | University Park, PA | 7:00 pm |   BTN+ |
| | Holy Cross at Maryland | College Park, MD | 7:30 pm |   BTN+ |
| | UC Riverside at Nebraska | Lincoln, NE | 8:00 pm |   BTN |
| | St. Mary's (CA) at Wisconsin | Sioux Falls, SD | 8:00 pm |   ESPNU |
| | Kentucky at Michigan State | New York, NY | 9:30 pm |   ESPN |
| Nov. 6, 2019 | Green Bay at Purdue | West Lafayette, IN | 7:00 pm |   BTN |
| | Cincinnati at Ohio State | Columbus, OH | 8:30 pm |   FS1 |
| Nov. 7, 2019 | Bryant at Rutgers | Piscataway, NJ | 7:00 pm |   BTN |
| Nov. 8, 2019 | Illinois at Grand Canyon | Phoenix, AZ | 7:00 pm |   FOX 10 Xtra/WCIA |
| | Merrimack at Northwestern | Evanston, IL | 7:00 pm |   BTN+ |
| | Eastern Ill. at Wisconsin | Madison, WI | 7:00 pm |   BTN+ |
| | SIUE at Iowa | Iowa City, IA | 8:00 pm |   BTN |
| Nov. 9, 2019 | Southern Utah at Nebraska | Lincoln, NE | 2:00 pm |   BTN+ |
| | Minnesota at Oklahoma | Sioux Falls, SD | 8:00 pm |   BTN |
| | Wagner at Penn State | University Park, PA | 4:00 pm |   BTN+ |
| | Portland St. at Indiana | Bloomington, IN | 2:00 pm |   BTN+ |
| | Texas at Purdue | West Lafayette, IN | 7:00 pm |   FS1 |
| | Rhode Island at Maryland | College Park, MD | 9:00 pm |   FS1 |
| Nov. 10, 2019 | Niagara at Rutgers | Piscataway, NJ | 1:00 pm |   BTN+ |
| | UMass Lowell at Ohio State | Columbus, OH | 4:00 pm |   ESPNU |
| | Illinois at Arizona | Tucson, AZ | 7:00 pm |   Pac-12 Networks |
| | Binghamton at Michigan State | East Lansing, MI | 7:00 pm |   BTN |