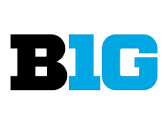 Iowa 87, SIUE 60
Iowa returns to action Monday, hosting DePaul in the Gavitt Games at 7 p.m. (CT) on Mediacom Court at Carver-Hawkeye Arena.
Iowa has now won nine consecutive season openers, dating back to the 2011-12 season.
Iowa has won 18 straight nonconference home games inside Carver-Hawkeye Arena, dating back to the 2016-17 season.
Two Hawkeyes scored in double figures tonight: Luka Garza (20) and Joe Wieskamp (16). (Garza's sixth double-double of his career)
Jones Jr. Granted Waiver for Immediate Eligibility
Guard to complete his final year of eligibility as a Nittany Lion
UNIVERSITY PARK, Pa. — Penn State men's basketball guard Curtis Jones Jr. has been granted a waiver to be immediately eligible for competition. Jones Jr. graduated with his bachelor's degree from Oklahoma State in August 2019, but required a waiver as a two-time transfer.
From Richmond, Va., Jones Jr. will complete his final year of eligibility as a Nittany Lion in 2019-20.
"We are thrilled for Curtis and appreciate the assistance from Oklahoma State and the work of the NCAA," said Penn State men's basketball coach Patrick Chambers. "Curtis worked incredibly hard to complete his degree ahead of schedule and is continuing his education in graduate school at Penn State and pursuing his passion on the court as a Nittany Lion this season."
For Oklahoma State, Jones Jr. came off the bench in 23 games and averaged 8.1 points and 3.0 rebounds per game in 2018-19. He ended the year on a tear, averaging 9.8 points, 3.7 rebounds and 1.2 assists per contest with a 41.7 percent shooting percentage over last Cowboys' six games.
Jones Jr.  started his career at Indiana, playing as a freshman in 2016-17 before transferring to Oklahoma State mid-year as a sophomore. After sitting out a year to comply with NCAA guidelines, he was eligible to play for the Cowboys beginning in December 2018.
The Nittany Lions play host to Maryland Eastern Shore on tonight, Tuesday, Nov. 5, at home in the Bryce Jordan Center to open the 2019-20 campaign.
Final box score and updated season stats attached following Wisconsin's 65-52 win over Eastern Illinois at the Kohl Center on Friday night.
TEAM NOTES
Wisconsin registered its first win of the season, moving to 1-1 on the season.
Head coach Greg Gard improved his overall record to 81-48 (.628), including a mark of 47-14 (.770) at the Kohl Center.
Wisconsin improved to 298-51 (.854) all-time at the Kohl Center, the 9th-highest percentage among NCAA Div. 1 venues.
The Badgers won their home opener for the 21st time in the last 22 seasons.
INDIVIDUAL NOTES
Junior F Nate Reuvers finished 1 block shy of his first career triple-double, tallying 14 points, 14 rebounds and 9 blocks.
Reuvers matched a UW school record with 9 blocked shots, equaling his 9-block effort last season vs. Stanford and Brad Sellers, who had 9 vs. Toledo in 1982.
Reuvers also established a new career high with 14 rebounds, surpassing his previous mark of 10 at Illinois on Jan. 23, 2019. He now has 2 career double-doubles.
Reuvers would have been the first Big Ten player to post a triple-double with at least 10 blocks since Penn State's Calvin Booth, who had 19 points, 10 rebounds and 10 blocks against Dayton on March 16, 1998.
With 9 blocks Friday night, Reuvers now has 99 in his career, tying Marcus Landry for 8th place on the Badgers' all-time list.
Reuvers is the 5th Big Ten player since 1996-97 to record multiple games with at least 9 blocks, joining Minnesota's Reggie Lynch (3), Ohio State's Ken Johnson (3), Penn State's Calvin Booth (3) and Minnesota's Joel Przybilla (2).
Reuvers is just the third player in the country since 2012 to post at least 14 points, 14 rebounds and 9 blocks in a game, joining Stony Brook's Jameel Warney (26p, 15r, 9b) in 2015 and Marshall's Ajdin Penava (33p, 15r, 9b) in 2017. No Big Ten player has reached those numbers in a game since at least 1996-97.
Reuvers is now averaging 18.0 points, 10.0 rebounds and 6.5 blocks per game on the season.
Sophomore G Kobe King scored a career-high 18 points and matched his personal-best with 6 rebounds. King went 8-for-10 from the free throw line, both establishing new career bests.
Junior F Aleem Ford finished with 11 points, reaching double-figures for the 10th time in his career.
Miller Receives Waiver and is Eligible for 2019-20 Season
Braxtin Miller was an All-Big 12 honoree each of the last two seasons at Oklahoma State
COLUMBUS, Ohio – Ohio State junior guard Braxtin Miller has been granted a waiver by the NCAA deeming her immediately eligible to play for Ohio State in the 2019-20 season.
Miller, who played the last two years at Oklahoma State, joined the Ohio State women's basketball program this summer. She then requested a waiver from the NCAA to waive her transfer year in residence and it was approved by the NCAA Friday evening. Miller will be eligible to play when the Buckeyes open the season Sunday against Valparaiso in the Ohio Basketball Hall of Fame Classic at Wittenberg University.
The Dayton, Ohio native played in 62 games, making 59 starts, and averaged 13.1 points, 3.8 rebounds and 2.8 assists per game for the Cowgirls. She was a two-time honorable mention All-Big 12 honoree and was a unanimous Big 12 All-Freshman Team selection in 2017-18. She made 105 three-pointers in her two seasons which put her ninth in Oklahoma State. Last season, Miller averaged 14.7 points per game, which was 10th among Big 12 scorers.
Huskers Head to Missouri to Renew Old Conference Rivalry
Nebraska hits the road for the first time in 2019-20 to take on one of its oldest foes, as the Huskers face Missouri on Sunday in Columbia. Tip-off between the former conference rivals at Mizzou Arena is set for 2 p.m.
• Live radio coverage (beginning at 1:45 p.m.) can be heard in Lincoln on B107.3 FM, in Omaha on ESPN 590 AM, and across central Nebraska on 880 AM KRVN in Lexington. Stations across the state will also carry the broadcast on the Learfield-IMG College Husker Sports Network. Free live audio can be found at Huskers.com, the Huskers App and on TuneIn.
• A live video stream will be provided by SEC Network+, which is available through WatchESPN and the ESPN App. Ben Arnet will call the play-by-play, while former Tiger and Kansas Jayhawk Lauren Aldridge will provide analysis. Aldridge started all 35 games for Mizzou last season.
• Nebraska opened with a 68-46 win over a solid Alabama A&M squad on Wednesday at Pinnacle Bank Arena. Senior guard Hannah Whitish led four Huskers in double figures by scoring 12 points on 4-of-6 three-point shooting. Junior Kate Cain and sophomores Ashtyn Veerbeek and Leigha Brown each pitched in 10 points.
• Nebraska played outstanding defense for the first 25 minutes against Alabama A&M, building a 46-14 lead with 6:22 left in the third quarter.
• Nebraska returns five starters and 10 letterwinners from last year's squad that finished 14-16 overall and 9-9 in the Big Ten Conference. The Huskers return their top seven scorers from a year ago, including senior starters Whitish (10.1 ppg) and Nicea Eliely (7.9 ppg). Whitish is a two-time All-Big Ten selection, and Eliely is one of the Big Ten's best defenders.
• Missouri returns three starters and seven letterwinners from a team that finished 24-11 overall and advanced to the NCAA Tournament second round. The Tigers went 10-6 to finish fifth in the SEC.
• Missouri's top returning scorer is senior Amber Smith, who averaged 12.4 points and 6.9 rebounds per game last season. Smith opened this season with a huge 27-point, 15-rebound effort in a 97-89 overtime win over Western Illinois at Mizzou Arena on Tuesday night.
• Sunday's game will mark the 73rd all-time meeting between the Huskers and the Tigers. Only three schools – Kansas (83), Kansas State (79) and Iowa State (76) – have played more women's basketball games against Nebraska.

Nebraska Cornhuskers (1-0) at Missouri Tigers (1-0)
Sunday, Nov. 10, 2019, 2 p.m. (CT)
Mizzou Arena (15,061) – Columbia, Mo.
Live Video: SECN+ (Ben Arnet, Lauren Aldridge)
Live Radio: Husker Sports Network (1:45 p.m.)
Matt Coatney (PBP), Jeff Griesch (Analyst)
Lincoln – 107.3 FM; Omaha – ESPN 590 AM, Lexington – 880 AM KRVN, Huskers.com, Huskers App, TuneIn

Nebraska Cornhuskers (1-0, 0-0 Big Ten)
13 – Ashtyn Veerbeek – 6-2 – So. – F – 10.0 ppg, 6.0 rpg
31 – Kate Cain – 6-5 – Jr. – C – 10.0 ppg, 7.0 rpg
3 – Hannah Whitish – 5-9 – Sr. – G – 12.0 ppg, 3.0 rpg
4 – Sam Haiby – 5-9 – So. – G – 8.0 ppg, 0.0 rpg
5 – Nicea Eliely – 6-1 – Sr. – G/F – 4.0 ppg, 3.0 rpg
Off the Bench
32 – Leigha Brown – 6-1 – So. – G/F – 10.0 ppg, 7.0 rpg
33 – Taylor Kissinger – 6-1 – Jr. – G/F – 4.0 ppg, 8.0 rpg
44 – Kayla Mershon – 6-3 – So. – F – 4.0 ppg, 5.0 rpg
11 – Kristian Hudson – 5-5 – RSr. – G – 4.0 ppg, 3.0 rpg
34 – Isabelle Bourne – 6-2 – Fr. – F – 2.0 ppg, 4.0 rpg
14 – Grace Mitchell – 6-2 – Sr. – F – 0.0 ppg, 1.0 rpg
1 – Makenzie Helms – 5-8 – Fr. – G – 0.0 ppg, 0.0 rpg
2 – Trinity Brady – 5-11 – Fr. – G – 0.0 ppg, 0.0 rpg
Head Coach: Amy Williams (Nebraska, 1998)
Fourth Season at Nebraska (43-49); 13th Season Overall (236-158)

Missouri Tigers (1-0, 0-0 SEC)
22 – Jordan Roundtree – 5-9 – Sr. – G – 14.0 ppg, 3.0 rpg
23 – Amber Smith – 5-11 – Sr. – G – 27.0 ppg, 15.0 rpg
24 – Jordan Chavis – 5-7 – Sr. – G – 18.0 ppg, 1.0 rpg
33 – Aijha Blackwell – 6-0 – Fr. – G – 1.0 ppg, 2.0 rpg
43 – Hayley Frank – 6-1 – Fr. – F – 9.0 ppg, 5.0 rpg
Off the Bench
12 – Elle Brown – 5-11 – Jr. – G – 15.0 ppg, 2.0 rpg
13 – Hannah Schuchts – 6-2 – RSr. – F – 11.0 ppg, 10.0 rpg
10 – Nadia Green – 5-10 – Jr. – G – 2.0 ppg, 0.0 rpg
11 – Haley Troup – 5-10 – So. – G – 0.0 ppg, 1.0 rpg
45 – Brittany Garner – 6-4 – RFr. – F – 0.0 ppg, 0.0 rpg
Head Coach: Robin Pingeton (St. Ambrose, 1990)
10th Season at Missouri (172-119); 25th Season Overall: (507-276)

Scouting Missouri
• Coach Robin Pingeton brings her 10th Missouri Tiger team into the 2019-20 season. Missouri has earned seven straight postseason bids, including four consecutive trips to the NCAA Tournament. Pingeton took over the Missouri job in 2010-11 – Nebraska's final season in the Big 12. Pingeton spent seven seasons in the Missouri Valley Conference at Illinois State prior to becoming the top Tiger.
• Missouri returns three starters and seven letterwinners from last year's team that went 24-11 overall and 10-6 in the SEC before advancing to the second round of the 2019 NCAA Tournament. It was Missouri's second-straight 24-win season, and fourth straight year with 22 or more victories.
• The biggest loss for the Tigers from a year ago is senior Sophie Cunningham, who averaged 17.8 points, 5.9 rebounds and 2.8 assists. Cunningham – a hometown product from Columbia, Mo. – finished her career with 2,187 points, 701 rebounds and 390 assists.
• Cierra Porter, the SEC Sixth Player of the Year as a 6-4 senior, is also gone. Porter,  who averaged 7.8 points and 5.0 rebounds last year, finished her career with 1,167 points, 769 rebounds and 112 blocks. She was also a high school teammate of Cunningham at Rock Bridge.
• Fifth-year senior Lauren Aldridge, who started 67 games for Mizzou the past two seasons, after starting her career at Kansas, also graduated from the program.
• While the Tigers lost tons of experience, they have some potent weapons back, led by senior Amber Smith. The 5-11 guard averaged 12.4 points and 6.9 rebounds last season, and opened this season with a huge 27-point, 15-rebound effort in an overtime win over Western Illinois Tuesday. The preseason second-team All-SEC pick is just 44 points away from 1,000 in her career.
• Jordan Chavis, a 5-7 senior guard added 18 points and eight assists in the win over Western Illinois. She knocked down four threes while playing a team-high 41 minutes against WIU. Last season, Chavis averaged 3.0 points and 1.3 rebounds.
• Jordan Roundtree returns for her second season as a starter after averaging 4.3 points and 2.9 rebounds last year. The 5-9 senior guard from St. Louis scored 14 points in 37 minutes in the opening-night win.
• A pair of freshmen – Hayley Frank and Aijha Blackwell – joined Missouri's senior trio in the starting five for the opener. Frank, a 6-1 forward, managed nine points and five rebounds before fouling out in 18 minutes of work. Blackwell, a 6-0 guard, had one point and two boards in just nine minutes while going 0-for-7 from the field.
• Junior Elle Brown – a 5-11 guard who attended Rock Bridge High School in Columbia like her predecessors Cunningham and Porter – pumped in 15 points and dished out six assists in 32 minutes off the bench for the Tigers against Western Illinois. Brown only scored 17 points with two assists all of last season, and entered her junior year with just 29 career points and eight career assists.
• Senior Hannah Schuchts added a double-double off the bench against Western Illinois with 11 points and 10 rebounds. The 6-2 Schuchts started 19 games for the Tigers last season, averaging 3.7 points and 3.5 rebounds per game.
• Missouri is known for a tenacious defense. Last season, the Tigers surrendered just 58.7 points per game and held opponents to just 37 percent shooting from the field, including 29.5 percent from three-point range. MU hit 44.6 percent of its field goals last year, including 36 percent of its threes while hitting 8.3 threes per game.

Nebraska vs. Missouri Series History
• Nebraska and Missouri will meet for the 73rd time in women's basketball on Sunday in Columbia. The Huskers own a 40-32 lead all-time in the series.
• The first official meeting between the two teams as varsity programs came on Jan. 21, 1977, when Nebraska defeated Mizzou 67-61 in the Big Eight Tournament in Boulder, Colo.
• The Huskers and Tigers met every season from 1976-77 until 2010-11 as Big Eight and Big 12 Conference foes, before Nebraska left to join the Big Ten Conference for the 2011-12 season. In the last meeting as Big 12 foes, the Huskers rolled to a 76-34 win over Missouri at the Bob Devaney Sports Center in Lincoln on Feb. 22, 2011
• Three weeks earlier, Nebraska lost 76-69 to the Tigers in Columbia.
• One year earlier, Nebraska celebrated a Big 12 Conference title with a 67-51 win over the Tigers in front of a Devaney Center sellout crowd of 13,595.
• From 1991 through 1999 Nebraska reeled off 19 consecutive women's basketball victories against Missouri, beginning with a 76-67 win in Columbia on Jan. 30, 1991, and ending with an 83-67 win in Lincoln on Jan. 3, 1999.
• In the only meeting between Nebraska and Missouri since the schools left the Big 12, No. 25 Missouri defeated Nebraska 55-35 on Nov. 14, 2016 in the second round of the Preseason WNIT. It is the lowest-scoring game (combined) in Pinnacle Bank Arena history. It was also tied for the second-fewest points scored by a Nebraska team in any game. It was Coach Amy Williams' second game as Nebraska's head coach.
• Nicea Eliely led Nebraska with eight points, eight rebounds, two assists and a block in the second game of her Husker career. Eliely is the only current Husker to score in the game against the Tigers. Hannah Whitish played 12 minutes against MU and Grace Mitchell added seven minutes. Both managed one rebound.
• Amber Smith started the game at Nebraska but was held scoreless in 10 minutes. Jordan Roundtree played just one minute and did not score. Hannah Schuchts (12 min.) and Jordan Chavis (11 min.) each came off the bench to score two points apiece.
• The extended history of Nebraska and Missouri in women's basketball dates to November of 1901, when "the first intercollegiate match for girls ever played in the west" according to the Nebraska State Journal, took place between Nebraska and Missouri at Grant Hall in Lincoln. NU won 31-4.

Husker Nuggets
• Hannah Whitish hit 4-of-6 threes against Alabama A&M to push her career 3FGM total to 199. She will become just the third Husker in history to hit 200 threes with her next three-pointer.
• Whitish, who recorded her 100th career steal in the win over Alabama A&M, needs 22 points and 34 assists to reach the combined career milestones of 1,000 points and 400 assists.
• Nebraska improved to 43-3 all-time in home season openers, including 6-1 at Pinnacle Bank Arena, with its 68-46 win over Alabama A&M on Wednesday afternoon.
• Nebraska's bench outscored Alabama A&M's 24-7 in the opener, marking the 29th time in the last 31 games that the Husker bench has outscored the opponent reserves.
• The Husker bench has outscored the opponent bench by double digits 22 times in the last 31 games, including a 30-1 edge in a loss to 2019 NCAA Elite Eight qualifier Iowa (Feb. 25, 2019).
• The Missouri bench outscored the Western Illinois reserves 28-13 in a 97-89 season-opening overtime win over the Leathernecks (Nov. 5).
• Overall, Nebraska's bench outscored opposition benches 950-492 (31.7-16.4 ppg) for a plus-15.3 margin.
• Nebraska's bench scored 40 or more points seven times last season, including  a season-high 45 in a loss at Arkansas.
• In Big Ten regular-season play, NU's bench outscored opponent benches 563-317 (31.3-17.6, +13.7 ppg).
• Nebraska has hit 10 or more threes 15 times in the last three seasons (including 2019-20, 63 games). Through the first 20 seasons with the three-point shot in women's basketball (1988-2007), Nebraska hit 10 threes in a game only six times (311 games).

Nebraska Streaks
• Kate Cain owns Nebraska's longest streak of consecutive starts (62).
• Nicea Eliely owns Nebraska's second-longest streak of starts (57).
• Eliely was the only Husker to score in all 30 games last season, and the only Husker to score in all of Nebraska's games against Big Ten Conference foes. She has scored in 35 consecutive games overall. She did not score in a win over Penn State on Feb. 22, 2018, the only time in the past three seasons (including 2019-20, 60 games) that Eliely was shut out.
• The Huskers have knocked down at least one three in 343 straight games dating back to a loss at UTEP on Dec. 20, 2008. Nebraska has hit at least two three-pointers in 222 consecutive games.

Numbers to Watch
(1) Hannah Whitish is one made three-pointer away from 200 in her career. She will join All-American Jordan Hooper (295) and three-time first-team All-Big 12 guard Kiera Hardy (267) among the only Huskers to hit 200 career threes.
(1) Leigha Brown needs one point to reach 300 in her career.
(5) Kayla Mershon needs five rebounds to achieve 100 in her career.
(8) Kristian Hudson needs eight assists to reach 400 in her career (383 assists came at Florida International prior to Hudson transferring to Nebraska ahead of the 2018-19 season).
(8) Hannah Whitish is eight rebounds away from 300 in her career.
(10) Sam Haiby needs 10 rebounds to achieve 100 in her career.
(13) Junior Kate Cain is 13 blocks away from 200 in her career. Only three other Huskers in history have achieved 200 career blocks.
(14) Kristian Hudson needs 14 rebounds to reach 400 in her career.
(22) Hannah Whitish (978) is 22 points away from becoming the 33rd 1,000-point scorer in Nebraska women's basketball history.
(34) Hannah Whitish is 34 assists away from becoming just the eighth Husker in history with 400 career assists.