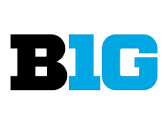 Hoosiers Run Past McKendree 109-43 In Exhibition
BLOOMINGTON, Ind.  – The Indiana Hoosiers Women's Basketball team opened up its season with an exhibition game against the McKendree Bearcats at home on Sunday and came away with a 109-43 victory. Sophomore Aleksa Gulbe led the Hoosiers with 20 points and eight rebounds behind seven players in double figures.
KEY MOMENTS
Indiana set the tone early on as it opened the game up on an 11-0 run. Sophomore guard Grace Berger had four steals in that span that led to three coast-to-coast layups and two free throw attempts.
Junior guard Jaelynn Penn gave the Hoosiers a 16-point lead at the 2:32 mark on a three-point attempt that was assisted by redshirt freshman Chanel Wilson and led to a McKendree timeout. Indiana led McKendree after the first quarter 27-6.
In the second quarter, junior guard Keyanna Warthen put the Hoosiers over the 50-point mark with 4:02 remaining in the half as they outscored the Bearcats, 31-22, in the second and took a 58-18 lead at halftime.
At the break, Indiana was paced by Berger's 14 points with eight other players contributing in the first half.
The second half was much of the same for Indiana, as it would outscore the Bearcats a total of 51-25. A 3-pointer from Gulbe put the Hoosiers over the 100-point mark with 4:05 remaining in the game.
12 Hoosiers saw action in the game behind all five starters scoring in double figures.
NOTABLE
The Hoosiers are now 19-0 in exhibition games since the 2004-05 season.
Indiana shot 57.1 percent in the first half from the floor while only allowing McKendree to shoot 17.2 percent from the floor.
For the game the Hoosiers shot an even 56 percent from the floor while shooting 47.8 percent from behind the arc.
The turnover battle was won heavily by the Hoosiers with the Hoosiers only committing eight to McKendree's 24.
Indiana won the rebounding margin 46-28.
The Hoosiers moved the ball around efficiently recording 24 assists on 42 made baskets and only allowed six Bearcat assists.
Berger had all six of her steals in the first quarter which led to seven of her nine first quarter points.
The Hoosiers had seven players who scored in double figures, Gulbe (20), Jorie Allen (15), Warthen (15), Berger (14), Wise (12), Patberg (10) and Penn (10).
QUOTABLE 
Head Coach Teri Moren
"The season is here. We were excited about this afternoon and excited about the opportunity to get back out there on the floor and play together. I was pretty pleased with our effort and our energy level. I thought it was good. We knew going into it that we needed to have some patience especially with our young kids. I'm sure there were some nerves that they had to walk themselves through and work themselves out. I really liked our energy. The challenge was to just sustain that in the second half. I thought we did a pretty good job. Obviously, the scoring was spread throughout. One of the biggest goals I have for this basketball team going into the season is not being last. I don't like being last in anything. Last year, we were last in the Big Ten in assists. The challenge is for us to do a much better job and improve in that area of sharing the ball and capitalizing when we are executing our offense at a high level and being able to knock down shots. I was excited to look down and see that we got our goal today. I wanted 15 or more and they exceeded that. I was happy for that group. I think today, you got to see a little bit of the depth that we have than we had a year ago which was very positive. We were able to play a lot of those young kids. Those kids that are probably going to be coming off the bench and play a lot of minutes for us in order for us to rest AP (Ali Patberg), (Jaelynn) Penn, and Bendu (Yeaney) when she gets back as well as Brenna Wise. I'm sure we will find some things that we will need to continue to work on and improve. Overall, I really liked our effort and the way that we managed the game throughout and how we ended it as well."
Final Score: Iowa 98, Winona State 53
Game Notes:
The Hawkeyes defeated Winona State 98-53 in an exhibition contest on Sunday afternoon in Carver-Hawkeye Arena.
Three Hawkeyes scored in double figures. They include Monika Czinano (27 points), Kathleen Doyle (20 points), and Gabbie Marshall (10 points).
Czinano netted 27 points on 13-13 shooting from the field.
Meyer added eight assists for the Hawkeyes.
The Hawkeyes shot 61 percent from the field this afternoon (39-64).
The Hawkeyes shot 87 percent from the free-throw line (13-15).
Up Next: The Hawkeyes will officially open the 2019-20 season, facing Florida Atlantic on Thursday (Nov. 7) at 6:30 p.m. in Carver Hawkeye Arena.
Buckeyes Roll to Exhibition Win Over Urbana
Seven Buckeyes scored in double figures led by Bell and Sheldon with 25 apiece
ADDITIONAL INFO
Box Score (PDF) | Photo Gallery | 2019-20 Schedule | Facebook | Twitter | Instagram
COLUMBUS, Ohio – Ohio State stormed out of the gate and rode that to a 131-50 exhibition win over visiting Urbana on Sunday.
Kevin McGuff's top-5 recruiting class made their presence known in their first game at Value City Arena as they led the team with 90 combined points. Jacy Sheldon and Kierstan Bell led the team with 25 points apiece while Kaelynn Satterfield added 22 points.
Sophomore Dorka Juhasz scored 17 points and grabbed seven rebounds as Janai Crooms chipped-in with 14 points and eight assists. Aaliyah Patty had the lone double-double in the game with 10 points and 10 rebounds.
Ohio State scored 42 points in the opening quarter and led 66-25 at halftime.
The Buckeyes will open the regular season next Sunday vs. Valparaiso in the Ohio Basketball Hall of Fame Classic. The game will tip at 2 p.m. and will be played at Wittenberg University in Springfield, Ohio. This will be just the second meeting all time between Ohio State and Valparaiso.
PURDUE TOPS SOUTHERN INDIANA IN EXHIBITION, 62-44
Freshman Rickie Woltman posted a double-double with 12 points and 11 rebounds
WEST LAFAYETTE, Ind. – Paced by a trio of players in double figures, the Purdue women's basketball team cruised to a 62-44 exhibition win over Southern Indiana at Mackey Arena on Sunday. Freshman Rickie Woltman posted a double-double with a team-high 12 points and 11 rebounds.
Karissa McLaughlin and Dominique Oden joined the rookie in double figures with 12 and 10 points, respectively. The Boilermakers shot 38.1% from the field, including three quarters with a clip above 40%.
The Boilermakers bounced back from a slow start in the first quarter. Spurred by seven straight points, Purdue rolled off a 14-5 run to close the frame with a four-point lead. McLaughlin's 3-pointer with 3:47 to play in the first gave the Boilermakers the lead for good.
The streaky play did not subside for the hosts in the ensuing quarters. Purdue strung together streaks of 12 and eight points in the second and third quarter, respectively. The lead grew to as many as 23 in the third quarter after Roxane Makolo, Woltman and McLaughlin converted back-to-back-to-back jumpers. From the 5:38 mark of the second to the 2:11 point of the third, Purdue went on a 28-8 run.
DOMINATE THE PAINT
Purdue scored 40 of its 62 points in the paint (64.5%), compared to just 18 points for the Screaming Eagles. The Boilermakers also sat atop a lopsided rebounding margin, 47-26, which included 23 offensive boards converted into 23 second-chance points. Woltman and Fatou Diagne combined for 10 of offensive rebounds.
QUOTABLES
Head coach Sharon Versyp's thoughts on the game…
"It was okay. I thought we did some good things. I thought our shooting wasn't as efficient as it's been in the past. I was pleased with the three freshmen. We were able to play them as many minutes as possible to get them acclimated to a game at Mackey. I thought Tamara Farquhar was excellent. She only played 10 minutes, but she was an X factor for us. Karissa did a good job of running the offense and finding the right people. Our defense was really solid and gave us a boost today."
Sophomore Karissa McLaughlin on Rickie Woltman's play…
"Rickie really stood out for me today. She had a double-double in her first game at Mackey Arena. She was really confident, which is what we needed. We needed her to get rebounds and get some put-backs. She ran the floor hard and did exactly what we needed her to do."
NOTABLES
• Purdue is now 46-3 all-time in exhibition games.
• Sunday was the Boilermakers' 41st straight win in a preseason contest.
• Under Versyp, Purdue is 16-0 in exhibitions.
• Tamara Farquhar was efficient in 14 minutes of action with six points, four rebounds and a plus-minus of 22.
• The Boilermakers scored over 15 points in each of the first three frames.
• Purdue assisted on 14-of-24 made shots, led by five dimes from Kayana Traylor.
• Makolo led the way on the defensive end with a pair of blocks.
• Purdue scored 25 points off 23 turnovers by Southern Indiana, 13 of which were steals.
• Karissa McLaughlin finished with a game-high five swipes.
• The Boilermakers held the lead for final 33:47 of the game.
UP NEXT
The Boilermakers will open the 2019-20 season next Sunday, Nov. 10, at 2 p.m. against Milwaukee at Mackey Arena.
TICKETS ON SALE
Season and single-game tickets, as well as flex packs, are now available for the 2019-20 Purdue women's basketball season. Don't miss out on a minute of the action. Click here for more information.
FOLLOW THE BOILERMAKERS
Stay up to date on all the latest scores, stats and stories surrounding Purdue women's basketball this season by following the team on Twitter (@PurdueWBB), Instagram (@PurdueWBB) and Facebook (/PurdueWBB).
CLEAR BAG POLICY AT MACKEY
In an effort to provide a safer environment and to expedite fan entry, Purdue Athletics will continue to implement a clear bag policy for basketball games at Mackey Arena during the 2019-20 seasons. For more information, click here.