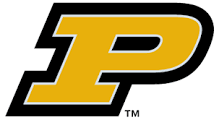 Wheeler, Haarms, Boilers Roll in Final PreSeason Game
All photos by: Rex Crabtree/Excel Sports Publications
The following write up is from Purdue University
The No. 23-ranked Purdue men's basketball team jumped out to a 9-0 lead just two minutes into the game and never looked back in an 88-59 win over Southern Indiana in the Boilermakers' lone exhibition game of the 2019-20 season.
Sophomore Aaron Wheeler led Purdue with 17 points on 6 of 7 shooting, including 4 of 4 from long distance , to lead four players in double figures. Matt Haarms scored 16 points with five… rebounds and Jahaad Proctor and Trevion Williams scored 10 points each in the win.
Purdue blistered the nets in the first half in jumping out to leads of 18-3, 24-6, 30-9, 44-17 and 54-21 at halftime. The Boilermakers were 18 of 23 (.783) from the field, 6 of 9 (.667) from long distance and 12 of 13 (.923) from the free throw line in the opening 20 minutes.
For the game, Purdue shot 57.7 percent (30 of 52) from the field, were 10 of 21 (.476) from deep and 18 of 24 (.750) from the free throw line. The Boilermakers outrebounded USI 40-22 and had 13 turnovers to the Eagles' 11.
Purdue will host Green Bay in Wednesday's season opener at 7 p.m. ET, in Mackey Arena. Tickets are available by calling 800.49SPORT or online at PurdueSports.com.