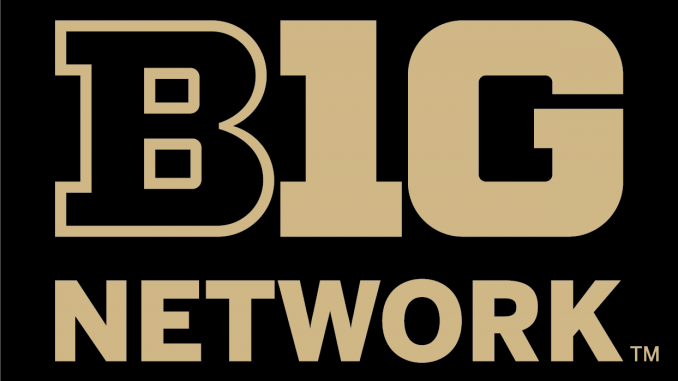 Boilers Open Up Early in 2nd Half in Convincing Win
by: Steven Stremming
Bellarmine stayed in contact with the preseason seventh ranked Boilermakers in the first half (50-38 halftime) before the Boilers widened the lead to 83-48 early in the second half, in a sold out Mackey Arena, before the final buzzer showing Purdue with a 96 to 67 victory.
Zionsville graduate, Junior Isaiah Thompson got the Boilers off to a fast start as he scored six of the first eleven points of the game for the Boilers.  Thompson would remain solid, playing his best game as a Boiler when he scored 15 points, four assists in a bit over 24 minutes of action.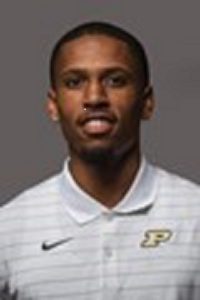 Zac Edey, 7'4 sophomore from Toronto, Ontario was a force in the paint as he scored 16 points with a co-leading nine rebounds (Caleb Furst, Freshman from Fort Wayne). Edey made four of his five attempts from the floor and canned eight of ten charity throws.
Crown Point, Indiana Senior Sasha Stefanovic lit it up from outside as he had range early in the game and during the decisive second half run. Sasha scored 23 points for the game including six out of eight from the field (five of six from behind the arc) and six of seven free throw attempts. Stefanovic also added three assists in the teams 21 game total.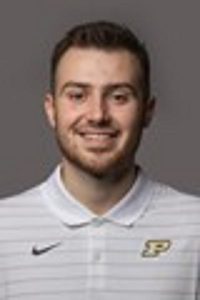 Brandon Newman, Valparaiso sophomore was a major factor in the early portion of the second half as he repeatedly made life miserable for Bellarmine. Newman scored 14 points and three assists.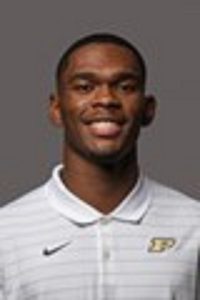 Jaden Ivey, after a slow start would go on to score in double figures with eleven points.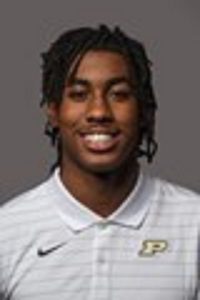 Caleb Furst would score two points but pull down nine boards ut of the 42 team total.
Chicago, Illinois, Senior, All-American Trevion Williams played limited minutes in the first half but was simply, all over Mackey Arena's floor as his intensity broke the will of Bellarmine.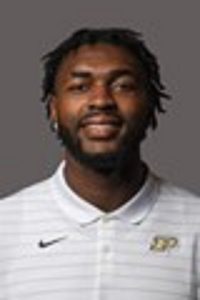 Williams would score four points but record seven boards in a little under 15 minutes of floor time.
Eric Hunter, Jr. scored six points and Ethan Morton would register five points.
Jared Wulbrun, Matt Frost, Chase Martin and Carson Barrett also some limited action.
Bellarmine was led by Evansville, Indiana Senior Dylan Penn with 13 and Cincinnati, Ohio's, C J Fleming's 13.
Vincennes, Indiana Ethan Claycomb would add seven points while Evansville, Indiana Junior Sam DeVault added eight and Montgomery, Indiana Freshman Curt Hopf tallied six points.
Purdue returns to Mackey on Friday, as they host Indiana State at 8:30.
 All photos are courtesy of Purdue University Athletics
Post game notes per Purdue University Athletics
Purdue opened its season with a 96-67 win over Bellarmine in front of 14,804 fans at Mackey Arena. It was the first series meeting between the two teams.
The win was Purdue's ninth straight in a season opener by a total of 254 points (28.2 points per game). The Boilermakers are now 103-21 all-time in season openers and 16-1 under head coach Matt Painter.
Purdue is 49-6 in home openers played at Mackey Arena.
It marked the 17th time dating to the 1982-83 opener that Purdue has won by at least 25 points in the season opener. Purdue has made the NCAA Tournament in the 16 previous occurrences of winning the opener by 25 or more points.
Purdue has now won 18 straight games against winless teams and is 28-1 under Matt Painter against winless teams.
Caleb Furst became the first true freshman to start a season opener since Caleb Swanigan in the 2015-16 season.
Purdue has won 103 straight games when scoring 90 or more points, dating to Nov. 24, 1987.
Purdue's 16 3-pointers are tied for the seventh most in a game in school history and the most in a season opener in school history. Purdue's 36 3-point attempts tied a school record (set two other times).
Purdue's 1.43 points per possession were the most in a season opener in school history and the seventh-highest number in school history.
Sasha Stefanovic tied a career high with 23 points adding three assists and two rebounds. He was 5-of-6 from long range. He now has eight career games of 5 or more 3-pointers. Purdue is 19-5 when Stefanovic scores at least 10 points in a game.
Isaiah Thompson added 15 points on a career-high tying five 3-pointers, with four assists.
Ethan Morton scored five points with four rebounds, four steals and three assists in his most-extensive action of his career.