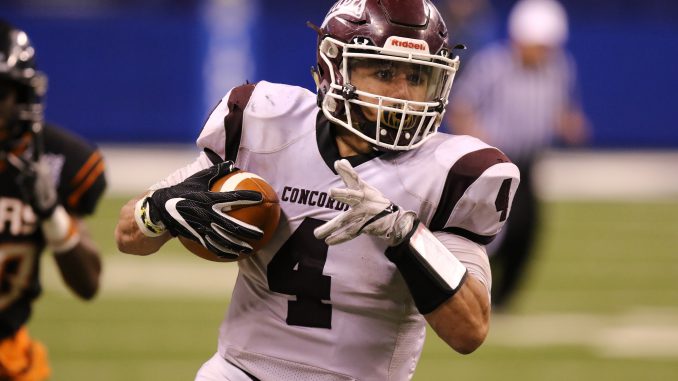 The 3A IHSAA State Championship game was one of domination as the Fort Wayne Concordia Lutheran Cadets beat Lawrenceburg handily.
This was Lawrenceburg's first foray into Lucas Oil Stadium, a RCA Dome appearance in 1985 where they claimed a runner-up spot was their last appearance this deep in the tournament.
Fort Wayne Concordia Lutheran was making their first appearance at the state football final level.