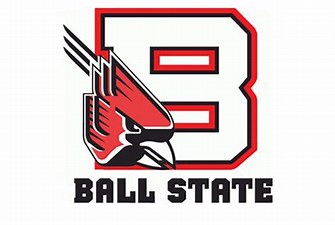 Cardinals Back At It After Long Layoff
Credit Source: Ball State University Athletics
Ten days after playing perhaps its best game of the season, the Ball State men's basketball team will return to the court Tuesday night vs. Bowling Green. BSU defeated Toledo on Feb. 6 then had two games postponed. Bowling Green's last game was also against Toledo, an 88-81 BG win. That snapped a six-game losing streak for BG.
The Starting 5  –  The Top 5 Storylines For This Game
CARDS AND BG – THE SERIES
Tuesday night's game in Muncie will be the 90th all-time meeting between Ball State and Bowling Green, a series that dates back to 1965. The Cardinals won at Bowling Green a month ago, 88-64 in one of the team's best performances of the year. Before that game, BG had won four straight over the Cardinals.

2. NOBODY CAN COME OUT AND PLAY
Ball State has had four games postponed over the last five games. Three of the last six games have been moved, including both scheduled games last week. The Cardinals have only played three times in 24 days. Around the league, more than half of the scheduled games have not been played. Since Feb. 6, eight of the last 14 MAC games on the schedule have been postponed.

3. CARDS MISSING FROM THE DECK
Between injuries and COVID protocols, one could say Ball State has had a very fluid roster. Ball State had nine available players January 9 at Buffalo, and also had nine available at Akron. Practices and in-game chemistry have been disrupted and roles have been difficult to define. In total, Cardinal players have missed 46 games in addition to Ishmael El-Amin missing the second half of the first Buffalo game. Here's a breakdown of games missed by player:
| | |
| --- | --- |
| Player | No. of Games Missed |
| Reggie Jones | 16 |
| Jarron Coleman | 10 |
| Jalen Windham |   8 |
| Walton/Thomas/Gunn |   3 |
| Hazen |   2 |
| Huggins |   1 |
| El-Amin | 2nd half at Buffalo |
THE LAST MEETING
After 2021 began with two losses and a game postponed, Ball State answered the bell with a dominating performance at Bowling Green on Jan. 12. Six players scored in double figures, led by Ishmael El-Amin with 20. The Cards shot 55% on the night, were +15 on the glass and made 12 3-pointers in the resounding win.

5. BALL STATE vs. BG'S BIG THREE
In that Jan. 12 meeting, Ball State shot the ball well but it needs to be mentioned how they defended Justin Turner, Daeqwon Plowden and Trey Diggs. Those three players combine to average 45.1 points per game. BSU held that trio to 30 points on 9-for-26 shooting. Turner was the only BG player in double figures.