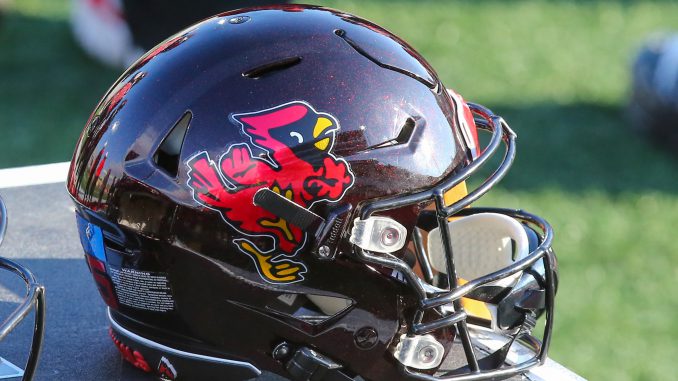 Ball State Suffers Setback To Central Michigan
Cardinals drop 37-17 decision to Chippewas
Credit Source: Ball State University Athletics
MUNCIE, Ind. – Ball State marched the opening kickoff down the field in 2:35 to score the game's first touchdown Wednesday night in midweek Mid-American Conference action versus Central Michigan.
Unfortunately, the Cardinals (5-6, 3-4 MAC) could not hang onto the momentum as a red-hot Chippewas (7-4, 5-2 MAC) team scored the next 14 points on its way to a 37-17 victory inside Scheumann Stadium.
"Obviously, it was a tough night," Ball State head coach Mike Neu said. "You have to credit Central Michigan. They played well. There were some times in the game where weather played a bit of a factor and they executed in the adverse conditions. We have to regroup on our end. We have a short week, so we have to put this game behind us and get ready for Buffalo on Tuesday."
BSU utilized a heavy dose of Carson Steele on the opening drive, as the true freshman running back rushed for 23 yards and caught a 31-yard pass. His nine-yard rush to the left capped the 75-yard drive with his sixth rushing touchdown of the season.
Steele would finish the game with 93 rushing yards, falling just shy of his third consecutive 100-yard rushing game. He also caught three passes for 44 yards.
After CMU put together a pair of touchdown drives to pull ahead, a 37-yard field goal from sophomore kicker Jacob Lewis brought the Cardinals back within four at 14-10.
Central Michigan then used a pair of big plays on its next two possessions, a 50-yard scoring pass and a 66-yard touchdown run, to take control of the game.
Ball State would attempt to battle back at the end of the first half, as a six-yard strike from fifth-year quarterback Drew Plitt to senior receiver Yo'Heinz Tyler cut the CMU edge to 28-17.
Plitt finished the game 21-for-39 for 170 yards with his one touchdown and one interception. Junior Jayshon Jackson had a team-high 61 receiving yards, while Tyler finished the game with 46.
BSU's defense followed Tyler's touchdown with a big play of its own, as fifth-year senior Jaylin Thomas picked off a CMU pass in the end zone to keep it a two-score game at the half.
However, a steady rain moved in at the start of the third quarter and hampered both teams the rest of the game. Thanks in part to a strong rushing effort from Lew Nichols, who ended the game with 219 yards and three touchdowns, CMU would add nine more points over the final 30 minutes to give the game its final score.
"We have to make sure we finish the fight," Neu added. "More than anything else, we have to make sure we have a good day of recovery, take care of business in the classroom, and move on to Buffalo full speed ahead."
Ball State will have one more opportunity to reach bowl eligibility when it hosts Buffalo on Tuesday (Nov. 23) at 7 p.m. in the regular season finale and senior night.