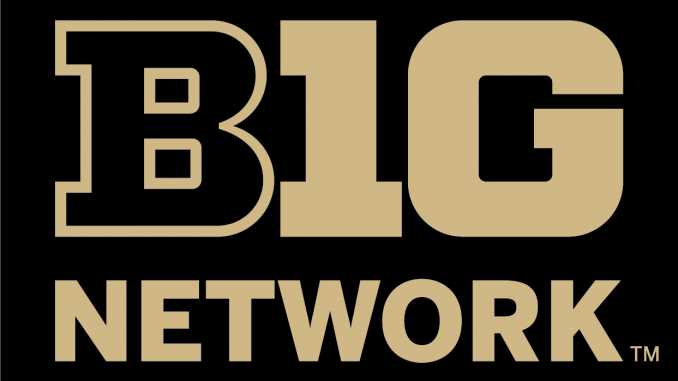 The Drum Beat 
by: Shawn Martin
Boilers Dominate Wright State 96 to 59
Purdue Head Coach Matt Painter has been less than impressed with his teams focus and intensity on defense so far this season. That message appears to be getting through to his players.
The Boilermakers (3-0) absolutely dominated the defensive end for the opening twenty minutes of of the game against an overmatched Wright State squad (1-2), building a 51-17 halftime lead. Purdue would eventually lead by as many as 49 points enroute to a 96-52 win before an almost sellout Mackey Arena crowd.
After a turnover on their opening possession followed by a made three by the Raiders, the Boilermakers would score the next 14 points – by four different players – to take control of the game. A Raider basket at the 15:22 mark finally stopped the onslaught.
Purdue would continue to contest every shot, every pass, and every dribble in the opening stanza, leading to 22 defensive rebounds and forcing ten Wright State turnovers and leading to several transition opportunities.
Purdue finished the half with an 8-0 run over the final 3:16 of the first half.
"It wasn't a perfect half defensively, " Painter said about the first twenty minutes "but it was so much better. We were really active for about ten minutes."
The Boilermakers continued to dominate the glass in the second half and wound up with 56 total rebounds – 37 of which were defensive which fueled transition baskets.
Purdue placed five players in double figures led by senior Trevion Williams' 20 – including his 1000th career point at Purdue. Sophomore Zach Edey added 18 points and 12 boards, freshman Caleb Furst (Fort Wayne Blackhawk) recorded his first double double with 14 points and 11 rebounds.
Sophomore guard Brandon Newman (Valparaiso) blistered the second half nets for 15 points, going 5 for 5 from beyond the arc. What Newman did in the second half, senior guard Sasha Sttefanovich (Crown Point) did in the early stages of the game – hitting four threes for his 12 points.
Two Wright State players accounted for 38 of their 52 points – Trey Colvin had 21 and Tanner Holden added 17.
Purdue now travels to play North Carolina on Saturday in Hall of Fame Tipoff the the Mohegan Sun Arena in Uncasville, Connecticut.
Press conference link (Credit Source, Purdue University Athletics)
https://youtu.be/e3V6ADAYEWU
No. 6-ranked Purdue improved to 3-0 with a 96-52 victory over Wright State in front of 14,804 fans at Mackey Arena. The sellout was the 27th in a row at Mackey Arena.
It was the first meeting in school history against Wright State. Purdue is now 42-2 against current members of the Horizon League, including 35-1 at home. Matt Painter is 17-0 against the Horizon League.
Purdue is 3-0 for the first time since the 2018-19 season and for the 11th time in Matt Painter's 17 seasons at Purdue.
Purdue has now scored 90 or more points in three straight games for the first time during the Painter era, last doing so from Dec. 18-27, 2000.
Purdue has scored at least 50 points in the first half in three straight games for the first time since March 1 to 8, 1969 (50 vs. Bellarmine; 51 vs. Indiana State; 51 vs. Wright State).
Purdue has shot over 50.0 percent in three straight games for the first time since Feb. 22 to March 3, 2018 (4 in a row).
Purdue's 34-point halftime lead (51-17) is the eighth-largest halftime lead in school history.
Purdue's plus-33 (56-23) rebound margin is the fourth-largest margin in a game in school history. Purdue had more rebounds (56) than Wright State had points (52).
Purdue improved to 53-3 at home in the month of November under Matt Painter.
Purdue had three players record double-doubles (Trevion Williams, Zach Edey, Caleb Furst) for the first time since Dec. 21, 1977 (Walter Jordan, Wayne Walls, Joe Barry Carroll).
Zach Edey and Trevion Williams combined for 38 points, 25 rebounds, 4 assists and 2 blocks while going 16-of-23 from the field and 6-of-10 from the free throw line. The duo is now averaging 30.3 points, 19.7 rebounds, 4.3 assists and 3.7 blocks per game while shooting 32-of-44 (.727) from the field and 26-of-35 (.743) from the free throw line.
Trevion Williams scored 20 points with 13 rebounds for his 22nd career double-double. He went over 1,000 career points with a second-half dunk, becoming the 54th player in school history with 1,000 career points. He also surpassed 650 career rebounds, now with 1,002 career points and 658 career rebounds. It marked his eighth career 20-10 game.
Zach Edey recorded his second straight double-double with 18 points and a career-high 12 rebounds, in just 18 minutes. Over the last two games, Edey has 40 points and 22 rebounds in 36 minutes of action.
Caleb Furst recorded his first career double-double with 14 points, 11 rebounds and two assists. He made his first career 3-pointer in the victory.
Brandon Newman tied a career high with five 3-pointers, scoring 15 points.
Sasha Stefanovic became the 17th player in school history with 150 career 3-pointers, making four more triples tonight. Stefanovic is 11-of-19 (.579) from long distance on the season.
Isaiah Thompson has zero turnovers in almost 66 minutes of action this season.
Purdue has had one shot blocked against it this season, while recording 15 blocked shots on the defensive end.