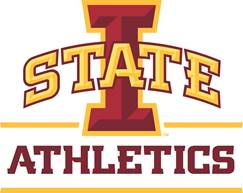 Donarski Second BIG 12 Freshman of the Week Honors
Credit Source: Iowa State University Athletics
IRVING, Texas – The Iowa State women's basketball freshman guard Lexi Donarski picked up her second Big 12 Freshman of the Week honor after tying her career-high with 25 points with a career-high seven 3-pointers, the Big 12 announced Monday
Donarski was phenomenal in Iowa State's 99-72 win at Texas Tech on Sunday, netting 25 points while shooting 75 percent from the field (9-of-12) and knocking down a career-high seven 3-pointers. Donarski helped Iowa State set a new school record with 19 triples against the Lady Raiders.
The honor is the third freshman of the week honor for the Cyclones as Emily Ryan also claimed one in week 5.
Iowa State returns to the court on Wednesday to take on Oklahoma State in Hilton Coliseum at 6:30 p.m. on Big 12 Now on ESPN+.
# # #