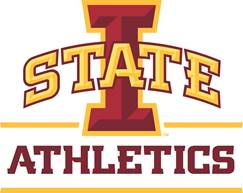 Donarski's Record Night Leads ISU Past TCU
Credit Source: Iowa State University Athletics
AMES, Iowa – Lexi Donarski had the biggest game of her young Iowa State career to lead the Cyclones (13-8, 9-5 Big 12) to a high-scoring 92-81 win over TCU (8-10, 3-10 Big 12) Saturday night at Hilton Coliseum.
Iowa State's 3-point shooting was on-point, with the Cyclones finishing 15-of-33 (45.5 percent) from 3-point range, with the freshman star Donarski leading the way. She notched a career-high and Iowa State single-game freshman record 32 points, which she got on 10-of-14 shooting, and converting 6-of-6 at the line.
Joining Donarski in double figures was Ashley Joens (22, all in the second half) and Kristin Scott (17).
How It Happened
The two teams traded 8-0 runs in an uneven early contest. The Cyclone eight-straight was mainly due thanks to Lexi Donarski, who got five quick ones days after scoring zero at Oklahoma. Rae Johnson finally put ISU ahead with a 3-pointer at 14-13, one of six first-quarter treys for the Cardinal and Gold. Emily Ryan hit one at the top of the arc on ISU's final possession of the quarter to give the Cyclones a 22-16 lead.
Donarski was on target from 3-point land again on Iowa State's second possession of the quarter to continue the procession from deep. ISU continued to connect on its shots, but TCU hung in there led by Lauren Heard. The Frogs brought it back within one at 30-29, and moved back ahead on a 3-pointer by Aja Holmes at 36-35. Iowa State rallied to close the half ahead, with Donarski hitting a pair of free throws to give ISU the lead at 41-39.
TCU got a 3-pointer from Aahliyah Jackson on the first possession out of the break, an advantage they got to four at 52-48 on a Tavy Diggs bucket. ISU fought back with Ashley Joens (who got zero first-half points) getting back-to-back 3-pointers to put ISU ahead again 57-55. Diggs knotted it at 60s, but Donarski finished an old-fashioned three-point play to re-establish the Cyclone advantage.
ISU matched its largest lead of the game on another old-fashioned tree-point play, this one by Kristin Scott, to get ahead 73-66. The fouls began to pile up for the visiting Horned Frogs, which meant the Cyclones were able to ice the game at the line. Iowa State went 12-of-12 from the stripe in the final period to help build the advantage into double figures and secure the victory.
Players of Note
One game after putting up zero at Oklahoma, Lexi Donarski bounced back in a big way on Saturday. Donarski notched a career-high and Iowa State-freshman single-game record with 32 points on 10-of-14 shooting, including 6-of-9 from 3-point range. She also had five rebounds and two assists.
Ashley Joens bounced back from a zero in the scoring column in the first half to be a key contributor in the final 20 minutes, recording 22 points on 7-of-10 shooting in the second half.
Up Next
ISU is back on the road Wednesday to take on Kansas. Tip in Lawrence between the Cyclones and Jayhawks will be at 7 p.m.