PRESS RELEASE PRESS RELEASE PRESS RELEASE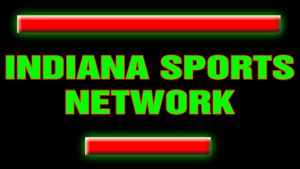 The Indiana Football Coaches Association has confirmed that the 2022 Indiana North/South All-Star Classic will be held on July 15th with our promotions handled by Excel High School Sports and will be seen LIVE on eight streaming platforms that include computer, telephone and television via Indiana Sports Network. Herb King, Seeger High School Football Coach will be the Play-by-Play Commentator and Pat Mallory, Football Coach at Lawrence North High School will be the Color Analyst for the Indiana Sports Network's nationwide telecast.
The following list is the location of high schools where the participants of the 2021 IFCA North/South All Star game participated:
Michigan City, Elkhart, Penn, South Adams, Northridge, Eastside, Hanover Central, Logansport, Griffith, LaVille, West Lafayette Harrison, Fort Wayne Bishop Dwenger, Western, Andrean, Crown Point, Lafayette Central Catholic, MerrilLville, Oak Hill, Warsaw, Rensselaer Central, Pioneer, North Judson, Mishawaka Marian, Eastbrook, Lowell, Homestead, Fort Wayne Concordia Lutheran, Tipton, Fort Wayne Northrup, Plymouth, West Lafayette, Valparaiso, Lafayette Jefferson, Southwood, Hobart, Delta, Bloomington South, Ben Davis, Martinsville, Greencastle, Indianapolis Scecina Memorial, Center Grove, Centerville, Southport, Indianapolis Lutheran, Northview, Carmel, South Dearborn, New Palestine, Brownsburg, North Decatur, Westfield, Indianapolis Cathedral, Mount Vernon-Fortville, Mooresville, Tell City, Columbus East, Lawrenceburg, Evansville Memorial, Indianapolis North Central, Richmond, Milan, Washington, Warren Central, Mount Vernon-Posey, Indianapolis Roncalli, Avon, Shenandoah, Covenant Christian, Whiteland, East Central, South Decatur, Indianapolis Bishop Chatard and Danville.