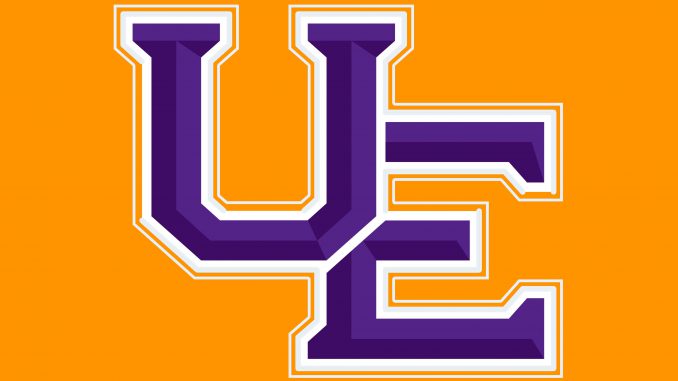 Feit scores 14 as Aces drop opener to Loyola
Evansville attempts a late rally, but falls short in 67-49 loss
Please credit  The Valley on ESPN – Purple Aces Productions
Credit Source: University of Evansville Athletics
EVANSVILLE –
Trying to shake a slow start, the University of Evansville women's basketball team could not bounce back in a 67-49 loss to Loyola on Friday night inside Meeks Family Fieldhouse.
Evansville was led by sophomore Abby Feit, who tallied 14 points and nine rebounds on the evening. Feit was efficient on the night, going 4-of-9 from the field and 2-of-4 from beyond the arc, while hitting four of her five attempts from the charity stripe. Just missing double-figures for the Aces was senior Jada Poland with nine points seven boards and a pair of blocks.
Loyola controlled the early going of the contest, gathering offensive rebounds and forcing turnovers, but the Ramblers only mustered an eight-point lead after the opening 10 minutes. The Ramblers continued to score at an effective pace in the second period, while Evansville dealt with shooting woes. The Aces went scoreless for the first 7:07 of the second quarter before Feit hit a jumper and was fouled, converting the free throw for the three-point play. Evansville scored four more points before the break, trailing the Ramblers 33-17 at halftime.
The opening of the second half resembled a more even offensive game as the two sides combined for 35 points with Loyola pushing its advantage to 21 heading into the fourth quarter. Evansville began to find its rhythm in the fourth as the Aces out-scored Loyola, 17-14, in the period. Evansville shot 42.9% (6-14), while holding the Ramblers under 30% from the floor in the period as Evansville narrowed Loyola's margin in a 67-49 Ramblers' win.
Offensive boards proved to be an important statistic on the night as the Ramblers grabbed 20 rebounds on the offensive end and converted them into 15 second chance points.
The Aces and Loyola meet again on Saturday at 6 PM to close out the weekend series at Meeks Family Fieldhouse.
INFO: For all of the latest information on University of Evansville athletics, visit GoPurpleAces.com or follow the program on Twitter via @UEAthletics.