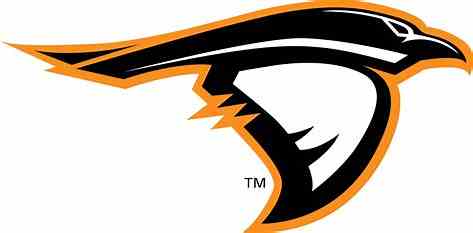 Hanover Pulls Away from Anderson
Credit Source: Anderson University Athletics
Hanover College (6-4) pulled away from the Anderson University men's basketball team (7-4) with a 78-54 victory on Friday in Hanover.
HOW IT HAPPENED
Cade Gentry knocked down a 3-pointer for the Ravens for the opening score of the game. Both teams remained within four points for the first eight minutes of the game.
Hanover scored seven points in a row to take a 21-11 lead with 10 minutes, 29 seconds left in the half.
A layup from Gavin Dowling and a 3-pointer from Austin Lyons cut Anderson's deficit to 27-21 with 4:29 left in the half. Hanover led 36-24 at halftime.
The Panthers outscored the Ravens 42-30 in the second half.
INSIDE THE BOX SCORE
Hanover drained 33-of-55 (60 percent) shots from the field while Anderson made 19-of-57 (33.3 percent) attempts from the floor.
The Panthers outscored the Ravens 38-16 in the paint.
Fred Shropshire led the Ravens with 13 points.
Ronny Williams notched 12 points, five assists and three steals.
Francis Uzorh and Gentry contributed eight points each.
COACH OWEN HANDY'S COMMENTS
Hanover was simply better than we were [on Friday]. They had the commitment to working for great shots, and we did not. That is evident by the variance in the teams' respective shooting percentages.
We have played really hard this season. We have not always focused our effort on the things that matter to winning. I thought we played hard, but we didn't focus our effort on the things that matter to winning.
The double-weekends we are playing right now are a mixed bag in terms of positive and negatives. I don't mean that to be critical of our format, because it has allowed us to play, but one of the things I like about it is the opportunity to learn and immediately re-apply the lessons the next time out. We've done a really good job of that all year, and I expect nothing different on Sunday.
UP NEXT
Anderson clashes with Hanover on Sunday at 4 p.m. in O.C. Lewis Gymnasium.
https://athletics.anderson.edu/sports/mbkb/2020-21/releases/20210219y3fl58