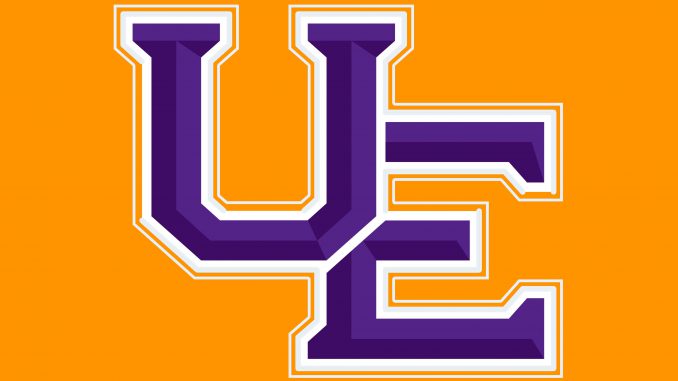 Team effort key as Aces overwhelm Valpo, 57-43
Newman sets program record in win
Credit Source: University of Evansville Athletics
VALPARAISO, Ind. –
Putting in a full team effort, the University of Evansville women's basketball team pulled-away late in the first half and held onto its lead in a 57-43 win over Valparaiso on Friday night in Valparaiso, Ind.
Junior Anna Newman powered Evansville in the victory, showing grit in getting to the line time and time again. Newman led all scorers with 17 points, scoring 15 of those at the free-throw line to break an Evansville single-game program record. Also in double-figures for the Aces was sophomore Abby Feit, who tallied her fourth double-double of the season with 14 points and 10 boards. On Valparaiso's side, Shay Frederick was the lone player to reach double-digits, scoring 10 points.
Evansville's defense was the star of the night from start to finish in a dominant effort for the Aces on the defensive end. In the opening quarter, Evansville limited the hosts to just seven points, scoring 12 itself. Valpo responded with a better offensive period in the second, amassing a total of 15 points in the second quarter. A key point in the contest came with less than eight minutes to play in the opening half. After Valpo stormed back from a 14-9 deficit with a 9-0 run to take the lead, the Aces answered. Down 18-14, the Aces mounted an 18-4 run to close the half and take a 10-point lead to the break.
A slow offensive period in the third saw Valpo with a chance to claw its way back into the contest. Valparaiso scored the first seven points of the second half to cut their deficit to just nine at 32-29, but Newman got to the line to deliver Evansville's first points of the half and spark the Aces. Feit got in on the fun following Newman's free throws, hitting a jumper and then adding a triple on the next trip down the floor to push the Aces lead back to eight at the end of the third.
In the fourth, Evansville scored 18 points with 12 of those coming from Newman at the charity stripe as the junior continued to exhibit the ability to get to the line. After Valpo got as close as six in the opening minute of the final quarter, Evansville pulled away, leading by as many as 15 and matching Valpo down the stretch in the 57-43 win.
Less than a week after shooting just 17.3% (9-52) against Loyola on Saturday, the Aces bounced-back to hit 18 of their 43 shots (41.9%) of their shots on the night, while limiting Valpo to just 21.1% (12-57) shooting from the field. Evansville also dominated the glass, out-rebounding Valpo, 46-30.
The Aces and Valpo close out their weekend series with a 5 PM matchup on Saturday in Valparaiso, Ind.