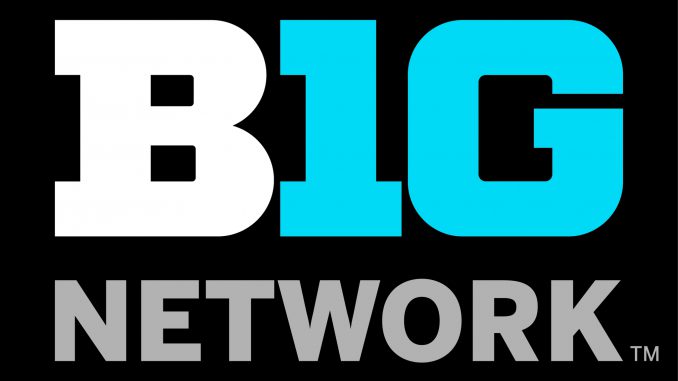 Hawkeyes Return to Championship Game
by: Nick Jenkinson
Caitlin Clark scored 41 points to lead the two seed Iowa Hawkeyes over the sixth seed Nebraska Cornhuskers 83-66 in the Big Ten Tournament Semifinals Saturday evening in Gainbridge Fieldhouse in Indianapolis. Iowa (22-7) will face fifth seed Indiana (22-7) Sunday at 4 PM in the Championship Game. Iowa lost in the championship game to Maryland 104-84 a season ago. This will be the seventh appearance for the Hawkeyes in the championship game. Iowa won it all in 1997,2001 and 2019. The Hawkeyes were runners up in 2010, and 2014.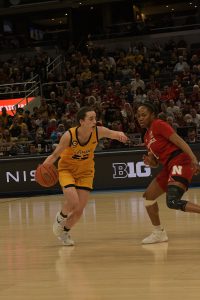 Photo by: Tony Harper/Indiana Sports Network/Excel H Sports
Monika Czinano added 22 points and with eight points and 11 rebounds from Kate Martin. Clark added 10 rebounds along with three assists. as the Hawkeyes shot 51 percent from the field, (6-20) from three-point range, along with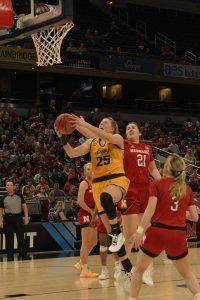 Photo by: Tony Harper/Indiana Sports Network/Excel H Sports
Nebraska (24-7) got 16 points from Isabelle Bourne. Sam Haiby and Jaz Shelley added 15 points each. Big Ten Freshman of the Year Alexis Markowski scored seven points and pulled down eight rebounds. The Huskers shot 35 percent from the field, (3-26) from three-point range and (11-15) from the free throw line.
Nebraska led 20-17 after the first quarter, the Hawkeyes outscored the Huskers 21-15 in the second quarter and led 38-35 at halftime. Iowa outscored Nebraska 28-18 in the third quarter and 17-13 in the fourth quarter.
Iowa won both meeting with Indiana in a span of three days. The Hawkeyes won in Bloomington 96-91 on February 19th and 88-82 on February 21st. This time the Big Ten Tournament Title and Automatic bid to the NCAA Tournament are on the line when these two teams meet for the third time this season.
Iowa Post Game Press Room
https://drive.google.com/file/d/1FFE8NlQ7DSFmxfbB2Hha-8k97Py0Ni6o/view
Nebraska Post Game Press Room
https://drive.google.com/file/d/1bRc2ZHKgaAGEzLUJvb8b1c7q8NQ5SXyP/view