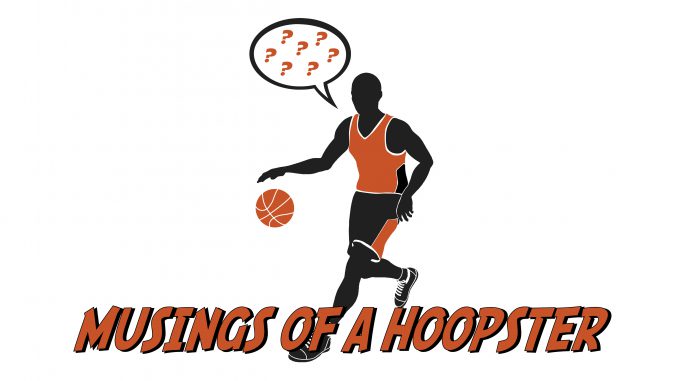 Musings of a Hoopster
Shawn Martin
ExcelHSports.com
Columnist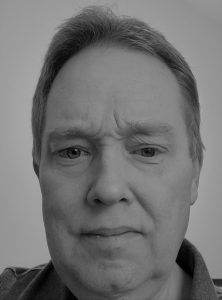 It is that time of year here in the Hoosier State – the basketball season has reached its climax and four high school state championship games will take place at Bankers Life Fieldhouse on Saturday April 3rd.
My picks for those games:
1A – Barr Reeve 59 Kouts 51
2A – Fort Wayne Blackhawk Christian 57
Parke Heritage 46
3A – Silver Creek 73
Leo 57
4A – Carmel 55 Lawrence North 52
I think all four games will be a little closer than maybe most think.
I've coached in four state title games. Coaches are creatures of habit. This season has certainly challenged all coaches and players – yet the eight teams and their coaching staffs have another rather unprecedented challenge to face.
This past week has essentially been a bye week as the IHSAA decided a couple of weeks ago to delay the four state championship games a week so that Bankers Life Fieldhouse would be available for use.
Playing in Bankers Life is an additional perk of making it to State. Some say they could of played this weekend in one of the large high school venues. While true, I think it would of lessened the whole experience for the players, coaches, and fans – especially for the three communities who haven't made that journey to state before.
The teams playing for a state championship deserve to play in one of the finest basketball venues in the world. So I think it is a good move to wait a week.
I'm not a spring sport coach though.
It will be interesting to hear how each team handled the off week. Do they take some days off? If so, what days? Did they put in the game plan this week or do they wait and install it next week like a normal state finals week.
Five of these coaching staffs have recent state championship game experience – many of the players and coaches from four of the teams were in the last state championships two years ago.
Do those teams and coaches have an advantage over the ones "who have never been there before", or do the newbies have the edge because they aren't hindered by doing what they have done before? Are they more apt to think outside the box and is that a good thing?
Who knows? It will be interesting though.
In the next few weeks the Boys All Star Team will be announced. I personally do not have a Mr. Basketball vote and am not in any way involved in selecting the team. That though, doesn't mean I can't put together a list of the thirteen young men who I think will wear the Red White and Blue Indiana Jerseys in June and be expected to crush our southern neighbors.
This is a team that is put together to function as a basketball team – not necessarily the 13 best players in the senior class or those with the best stats.
The13 I have listed are a pretty versatile group that have left their marks on the history of Indiana high school basketball. Eight are signed with Power Six programs, Three others have signed with mid-major programs where they should be very good contributors early on. The other two are receiving D1 interest.
As with every year, there are some worthy players that won't make the team. This year, that will be more pronounced than maybe ever. I could literally pick another 13 man team that you could honestly make strong cases for to make the team as well. This class is that deep and that talented.
I think Blackhawk's Caleb Furst will win Mr. Basketball. The list below after Furst is listed alphabetically. So here I go again putting myself out on a limb for shame and ridicule.
MBB – Caleb Furst (6-9 215 F) – Fort Wayne Blackhawk Christian (Purdue)
Shamar Avance (6-0 165 G) – Lawrence North (Undecided)
Brooks Barnhizer (6-6 180 W)  – Lafayette Jeff (Northwestern)
Jalen Blackmon (6-2 155 G)  – Marion (Grand Canyon)
Luke Brown (6-2 165 G)  – Blackford (Stetson)
Luke Goode (6-5 175 W) – Homestead  (Illinois)
Trey Kaufman-Renn (6-9 215 F) – Silver Creek (Purdue)
D.J. Hughes (6-7 200 F) – Lawrence North (Butler)
J.R. Konieczny (6-7 175 W) – South Bend St. Joseph (Notre Dame)
Pierce Thomas (6-3 170 G) – Brownsburg (Butler)
Blake Sisley (6-8 210 F) – Heritage Hills (Evansville)
Brian Waddell (6-7 165 F)  – Carmel (Undecided)
Blake Wesley (6-4 170 G) – South Bend Riley (Notre Dame)
Will I go 13 for 13? Probably not. We'll see.
To close the last Hoop Musings until November, why not touch on the elephant in the room – the IU coaching search.
I'm guessing 95% of IU fans had different visions who the next IU Basketball coach will be. As of this writing, it appears the one many hoped would ride into Assembly Hall and back home again to Indiana from Boston has rebuffed those overtures.
Again.
Several other rumored big names from Power Six programs don't seem interested either.
Today (Thursday March 25th) there have been several rumors that a former IU player with no college coaching experience may be the current leader for the job.
Many IU fans are getting antsy and nervous. Many are luke warm at these rumors unless it involves huge name. One article I read today stated that one wealthy IU benefactor paid $10 million to open up the job, and the Hoosiers may end up worse off than they were two weeks ago, and with no quick fixes either.
I have no idea who the next coach will be. I'm guessing almost all IU fans didn't anticipate this process would be this "difficult". Maybe it is going exactly as IU Athletic Director Scott Dolson envisioned.
Hoosier Nation certainly hopes so.