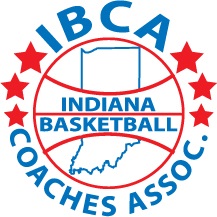 Hull voted Indiana Miss Basketball for 2023
Zionsville star is the Eagles' sixth Indiana All-Star and first to wear the No.1 jersey
            Laila Hull has earned the top individual award in Indiana high school girls' basketball.
            Hull, a 6-1 guard-forward from Zionsville High School, has been named IndyStar Indiana Miss Basketball for 2023 in online voting of media and girls' varsity coaches conducted by the Indiana Basketball Coaches Association and All-Star game director Mike Broughton, it was announced Monday (March 13).
            The Miss Basketball result means Hull will wear the No. 1 jersey for the Indiana All-Stars in their annual series with Kentucky. The Miss Basketball award goes to the top girls' basketball senior in the state. The Miss Basketball and Mr. Basketball awards are part of the IndyStar Indiana All-Star program that dates to 1939. The Miss Basketball award, along with the girls All-Stars, was added to the All-Star program in 1976.
            The remainder of the 2023 Girls' All-Star team will be announced later. The 2023 Mr. Basketball and the 2023 Boys' All-Star team also will be announced later. The 2023 girls' Junior All-Stars were announced on March 8. The boys' Junior All-Stars will be announced later.
            Hull earned the girls' top honor after being named on 70 ballots submitted to Broughton in balloting that ran from Feb. 18 through March 1. RaShunda Jones of South Bend Washington was runner-up with 46 votes. Amiyah Reynolds of South Bend Washington placed third with 30 votes followed by Karsyn Norman of Bedford North Lawrence with 12 votes and Amber Tretter of Forest Park with 10 votes. In total, 19 players received at least one Miss Basketball vote.
            A University of North Carolina recruit, Hull averaged 22.4 points, 8.3 rebounds, 2.1 assists, 2.4 steals and 1.3 blocks while leading Zionsville to a 20-3 season that included the championship of the Franklin Community/Walt Raines Classic. She converted 52.3 percent on field goals (182 of 348), including 42.2 percent on 3-point attempts (27 of 64) for the Eagles. She also sank 82.2 percent on free throws (125 of 152).
            For her career, Hull totaled a school-record 1,668 points as well as 754 rebounds, 196 assists, 227 steals and a school-record 125 blocks while Zionsville amassed an aggregate record of 57-33 over her four seasons (6-17, 15-6, 16-7 and 20-3). She is second in Zionsville career rebounds and also holds school records for rebounds in a game (18 vs. Carmel as a junior), blocks in a season (37 as a sophomore) and career free throws made and attempted (344 of 465).
            Hull is the first Zionsville player to wear the All-Stars' coveted No. 1 jersey. She becomes her school's sixth All-Star selection. She joins three previous girls (Debbie Funkhouser, 1977; Rachel McLimore, 2017; Maddie Nolan, 2019) and two previous boys (Derrik Smits, 2015; Isaiah Thompson, 2019).
            In becoming a Tar Heel, Hull is the second Miss Basketball winner and fifth owner of an Indiana No. 1 jersey to be headed to North Carolina for college. She joins a list that includes Brownsburg's Stephanie Mavunga, the 2013 Miss Basketball winner, as well as Mr. Basketball winners Dave Colescott of Marion (1976), Sean May of Bloomington North (2002) and Tyler Zeller of Washington (2008).
            While in high school, Hull has been recognized as a four-time first-team all-Hoosier Crossroads Conference honoree, a two-time IBCA Underclass Supreme 15 selection, a 2023 IBCA Senior Supreme 15 choice, a 2022 Associated Press second-team All-State selection and a 2023 IBCA first-team Academic All-State choice. She also was a 2023 McDonald's All-American Game nominee and was named the 2023 Gatorade/Indiana Player of the Year.
            Mr. Basketball and Miss Basketball traditionally wear No. 1 jerseys for the respective Indiana Boys All-Stars and Indiana Girls All-Stars in the annual series with Kentucky. The All-Stars will face the Indiana Junior All-Stars in an exhibition doubleheader on June 7 at a site to be announced. The All-Stars follow with their home-and-home doubleheaders with Kentucky — June 9 at the Owensboro SportsCenter in Owensboro, Ky., and June 10 at Gainbridge Fieldhouse in Indianapolis.
            A list of Miss Basketball honorees follows.
Indiana Miss Basketball honorees
1976: Judi Warren, Warsaw
1977: Teri Rosinski, Norwell
1978: Chanda Kline, Warsaw
1979: LaTaunya Pollard, East Chicago Roosevelt
1980: Maria Stack, Columbus East
1981: Cheryl Cook, Indianapolis Washington
1982: Trena Keys, Marion
1983: Jody Beerman, Heritage
1984: Sharon Versyp, Mishawaka
1985: Jodie Whitaker, Austin
1986: Kim Barrier, Jimtown
1987: Lori Meinerding, Fort Wayne Northrop
1988: Vicki Hall, Brebeuf Jesuit
1989: Renee Westmoreland, Scottsburg
1990: Patricia Babcock, Culver Academy
1991: Jennifer Jacoby, Rossville
1992: Marla Inman, Bedford North Lawrence
1993: Abby Conklin, Charlestown
1994: Tiffany Gooden, Fort Wayne Snider
1995: Stephanie White, Seeger
1996: Lisa Winter, Huntington North
1997: Lisa Shepherd, Richmond
1998: Kelly Komara, Lake Central
1999: April McDivitt, Connersville
2000: Sara Nord, Jeffersonville
2001: Shyra Ely, Ben Davis
2002: Shanna Zolman, Wawasee
2003: Katie Gearlds, Beech Grove
2004: Jaclyn Leininger, Warsaw
2005: Jodi Howell, Alexandria
2006: Amber Harris, North Central
2007: Ta'Shia Phillips, Brebeuf Jesuit
2008: Brittany Rayburn, Attica
2009: Skylar Diggins, South Bend Washington
2010: Courtney Moses, Oak Hill
2011: Bria Goss, Ben Davis
2012: Jessica Rupright, Norwell
2013: Stephanie Mavunga, Brownsburg
2014: Whitney Jennings, Logansport
2015: Ali Patberg, Columbus North
2016: Jackie Young, Princeton
2017: Karissa McLaughlin, Homestead
2018: Amy Dilk, Carmel
2019: Jorie Allen, Bedford North Lawrence
2020: Sydney Parrish, Hamilton Southeastern
2021: Jayla Smith, Lawrence North
2022: Ayanna Patterson, Homestead
2023: Laila Hull, Zionsville