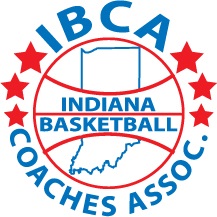 As the 2021-22 Season Kicks Off, Three Ladies Earn Week-1 IBCA/Franciscan Health Player of the Week Honors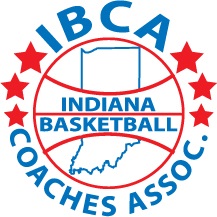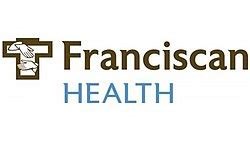 Last Monday, November 1st, teams from all over the state were permitted to begin their 2021-22 basketball season. With most teams in Hoosier land stepping foot on the hardwood last week, there were a number of quality performances put forth, but three ladies stood out as the first IBCA/Franciscan Health Players of the Week for this year.
           South Bend Washington Senior Mila Reynolds, Union City Senior Emily Livingston, and Eastern (Pekin) Junior Kyia McKinley have been selected as honorees for Nov. 1-Nov. 6 in the recognition program coordinated by the Indiana Basketball Coaches Association. Reynolds is the recipient for District-1, Livingston is the winner in District-2, and McKinley takes home honors in District-3.
           South Bend Washington's Mila Reynolds put together a pair of Saturday performances that have seemingly been a constant throughout her career. In the morning contest at the Lake Central Tipoff Classic, the 6-2 forward posted a double-double with 24 points and 11 rebounds in a convincing 69-25 win over Portage. Reynolds also handed out an assist, snagged a steal, and blocked a shot in the morning effort.
           Later that afternoon, Reynolds and the Panthers were back at it, this time knocking off host Lake Central, 64-55, in a much tighter outcome. Once again, the University of Maryland commit posted a double-double, with 18 points and a strong 21 rebounds. The Senior forward added three assists, three steals, and another blocked shot in the tough win.
           A few ladies in District-2 made this a tough choice, but the week Union City's Emily Livingston put together was certainly impressive. The 6-2 Senior post was almost dominant at times, helping the Indians to a pair of victories. On Wednesday, they hosted Class 4A Richmond, leaving with a 61-42 win. Livingston was 10-15 from the field and 4-6 from the charity stripe, scoring 24 points. She also owned the glass, pulling in 20 rebounds, nine of which were at the offensive end of the floor.
           Saturday, Union City followed that up with another strong performance, knocking off Southern Wells 71-47 on the road. Livingston was again solid from the floor, making 11 of 19 shots, scoring 22 points. She was also great on the glass, collecting 21 more caroms in the win.
           Keeping with this theme of strong frontline play, Kyia McKinley of Eastern (Pekin) was a standout for the Musketeers in District-3. The Junior power forward began her week on Friday, helping Eastern to a lopsided, 55-18 win at Borden. In limited action, she still managed to pour in 29 points, while grabbing five rebounds and handing out three assists.
           The next day, the 5-11 forward posted her first double-double of the season in her home opener, as the Musketeers knocked off Crawford County, 41-28. McKinley again scored more than half of her team's points, with 22 tallies in the contest, plus she added 10 rebounds, a steal, a pair of assists, and a pair of blocked shots.
           This is the 14th season for the Indiana Basketball Coaches Association Player of the Week program, but just the second season it is being presented by Franciscan Health, a corporate sponsor of the Indiana Basketball Coaches Association.
           Player of the Week winners are chosen each week from each of the IHSAA's three districts. Girls winners will be chosen from now through the Monday following the IHSAA Girls State Finals. Boys winners will be chosen starting in three weeks and through the Monday following the IHSAA Boys State Finals.
Other Top Nominees for Week-1 (2021-22)
           District-1: Kinsey Atkins, Triton; Ashlynn Brooke, Pioneer; Asia Donald, Hobart; Bailey Kelham, Garrett; Julia Mantyla, Northridge; Jaci Menard, Boone Grove; Cierra Pipkins, Griffith; MaKaya Porter, Mishawaka Marian; Lilly Stoddard, Crown Point; Aiyanie Troutman, River Forest.
           District-2: Isabella Gizzi, New Palestine; Layla Gold, Cathedral; Laila Hull, Zionsville; Riley Makalusky, Hamilton Southeastern; Ellery Minch, Mount Vernon (Fortville); CeCe Mitchell, Southport; Jaelynne Murray, Pike; Bailey Parham, Tri; Ashlynn Shade, Noblesville; Jada Stansberry, Alexandria-Monroe.
           District-3: Hope Fox, East Central; Keylee Hudson, Eastern Greene; Rhylan Kalb, Northeast Dubois; Karsyn Norman, Bedford North Lawrence; Hadley Parisien, North Daviess; Desiree Sparks, Jac-Cen-Del; Macey Timberman, Northview; Amber Tretter, Forest Park; Ava Weber, Corydon Central; Linzie Wernert, Lanesville.
2021-22 Weekly Winners
           Nov. 1-Nov. 6: District-1 girls: Mila Reynolds, South Bend Washington. District-2 girls: Emily Livingston, Union City. District-3 girls: Kyia McKinley, Eastern (Pekin).