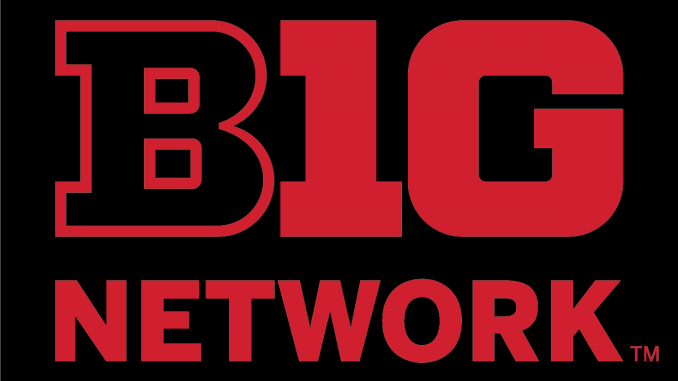 Women's Basketball Opens Season with a Triumph Over Saint Peter's 
Credit Source: Rutgers University Athletics
Eleven Scarlet Knights contributed to the scoring, the most in a game for RU since the 2018-19 season 
PISCATAWAY, N.J. – Rutgers women's basketball (1-0) opened the 2021-22 season with a balanced offensive attack and its patented shutdown defense in a 59-38 victory over Saint Peter's (0-1) on Tuesday at Jersey Mike's Arena.
Eleven different Scarlet Knights recorded a point in the season opening victory, the most in a game for the program since January of the 2018-19 season. Thirteen Scarlet Knights entered the contest by the media timeout of the second quarter, and eight of them combined to score the first 19 points of the contest. Fourteen Rutgers players saw action in the season opener.
"It's a great time to be a Scarlet Knight alongside our Big Ten Champion field hockey and women's soccer teams," said acting head coach Timothy Eatman. "We're looking forward to the challenge of living up to that standard of success. We were proud of playing with great effort and passion, although we didn't make a lot of shots, those things are going to come in time."
Sophomore guard Liz Martino led all scorers with 11 on Tuesday on 4-of-9 shooting with a pair of triples. She added a career-high six assists to Rutgers' balanced scoring effort, and swiped four steals on defense.
Sophomore center Sakima Walker netted nine points, while grad transfer forward Osh Brown scored eight points to go with a game-high 11 rebounds in her Rutgers debut.
Sayawni Lassiter, another grad transfer in her RU debut, made a massive impact with a game-high +23 rating and a stuffed stat sheet with five points, five assists, three steals and a blocked shot.
A 9-0 run in first quarter set the tone with four different Scarlet Knights contributing baskets. Six different RU players put up points in the opening quarter of the 2021-22 season.
The defenses kicked in as a combined five points were scored halfway through the second with the Peahens shooting 19 percent from the floor. St. Peter's extended its drought to more than five minutes as Rutgers took its first double-digit lead.
A third quarter 6-0 Rutgers run doubled up St. Peter's 32-16 before an 11-1 Peahen answer coupled with six RU turnovers in four minutes cut the lead to single digits with RU leading by five at 34-29 with four minutes to play in the third. Rutgers reestablished momentum and never trailed by less than double-digits throughout the fourth, using a late 10-0 run to close out the contest and a 21-point opening night victory at Jersey Mike's Arena.
KNIGHT NOTES
Acting head coach Timothy Eatman earned his first credited win as a Rutgers coach, and the 45th of his career after serving as head coach at Illinois-Chicago from 1998-2002. Rutgers administration determined prior to the season that Eatman will be the coach of record while acting as head coach for C. Vivian Stinger during her absence. Stringer has 1,055 career wins, the fifth most in NCAA women's basketball history and the fourth most in the NCAA Division I record books.
Rutgers forced its most turnovers by an opponent (34) since 38 against Penn State during the 2014-15 season.
Liz Martino's career-high six assists passed her previous high of three from the season opener last season against Monmouth on Nov. 27, 2020.
The nation's fourth best steals per game team last season, Rutgers grabbed 21 steals in the 2021-22 season opener, the most since 22 at Wisconsin in Game 2 last season on Dec. 11, 2020.
Osh Brown, the NCAA active career leader in rebounds, brought down 11 in her Rutgers debut for her 60th career double-digit rebounding effort.
Rutgers moves to 21-6 in home openers since the 1994-95 season.
Rutgers improves to 50-8 at Jersey Mike's Arena over the past four-plus seasons.
Rutgers has won 11 consecutive regular season non-conference contests dating back to the 2019-20 season.
Six Scarlet Knights made their RU debuts in the victory: Osh Brown, Lasha Petree, Jailyn Mason, Awa Sidibe, Sayawni Lassiter, and Victoria Morris.
The Scarlet Knights host South Alabama on Friday, Nov. 12 at 7 p.m. at Jersey Mike's Arena and on B1G+.
A Statement from Rutgers Athletics 
Rutgers University Head Women's Basketball Coach C. Vivian Stringer will extend her leave of absence from coaching the Scarlet Knights through the end of the 2021-22 season. Stringer stepped away from the program in April 2021. 
Associate Head Coach Timothy Eatman will continue in his role as acting head coach, handling practice, games, and administrative matters. Rutgers women's basketball opens the season on Tuesday, Nov. 9 against St. Peter's.