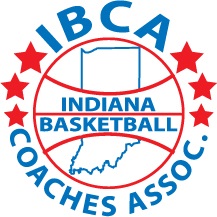 Fifteen seniors and 15 underclass boys basketball players have earned IBCA/Subway "Supreme 15" All-State honors for 2018-19, it was announced Thursday (March 21).
For the fifth year, the IBCA also named Large School All-State teams (15 seniors, 15 underclass) and Small School All-State players (15 seniors, 15 underclass).
The "Supreme 15" is the top honor awarded, and players were voted to that group without regard to school size. The Large School and Small School all-state teams are secondary accolades — the Large School group including players from Class 3A and Class 4A schools and the Small School group including players from Class A and Class 2A schools. Players who make the Supreme 15 are not considered for Large School or Small School honors.
In addition, 88 more seniors and 88 more underclass players were selected honorable mention all-state. The honorable mention laurels are awarded without regard to school size.
Those voted to the 2019 IBCA/Subway Supreme 15 Senior boys' team are: Cobie Barnes of Floyd Central, Jesse Bingham of Warren Central, Luke Bumbalough of New Castle, Sydney Curry of Fort Wayne Northrop, Frankie Davidson of Fort Wayne Blackhawk Christian, Armaan Franklin of Cathedral, Alex Hemenway of Castle, Trayce Jackson-Davis of Center Grove, Colin Kenney of Marquette Catholic, Jake LaRavia of Lawrence Central, John Michael Mulloy of Carmel, Brandon Newman of Valparaiso, Isaiah Thompson of Zionsville and Dawand Jones and Jalen Windham of Ben Davis.
The IBCA/Subway All-State teams are selected through a process organized by the Indiana Basketball Coaches Association and presented by Subway Restaurants of Indiana.
All IBCA-member head coaches have the opportunity to nominate players. A panel of 20 IBCA coaches — 16 from the current regional areas, three district representatives (one each from IHSAA Districts 1, 2 and 3) and the committee chairman — then meets to review the nominations, vote and finalize the selections.
Subway Restaurants of Indiana once again is making a financial contribution to the IBCA Scholarship Fund as the presenting partner of the IBCA all-state teams. As part of the partnership, Subway will provide plaques to Supreme 15 honorees and certificates to players receiving Large School All-State, Small School All-State or Honorable Mention all-state recognition. Those items will be available to each recipient's coach at the annual IBCA Clinic in April, allowing her coach to present the award to each player.
The IBCA thanks Subway Restaurants for being a partner in this annual project.
The complete 2019 IBCA/Subway Senior All-State and 2019 IBCA/Subway Underclass All-State teams for boys basketball are listed below. The 2019 IBCA/Subway All-State teams for girls basketball were announced on Feb. 27.
Those voted to the 2019 IBCA/Subway Supreme 15 Underclass boys' team are: Jalen Blackmon of Marion, Luke Brown of Blackford, Tre Coleman of Jeffersonville, Johnell Davis of Gary 21st Century, Caleb Furst of Fort Wayne Blackhawk Christian, Trey Galloway of Culver Academy, Jaden Ivey of Mishawaka Marian, Trey Kaufman of Silver Creek, Khristian Lander of Evansville Reitz, Anthony Leal of Bloomington South, Kiyron Powell of Evansville Bosse, Keon Thompson of Merrillville, Charlie Yoder of Westview and Dre Davis and Nijel Pack of Lawrence Central.
BOYS
2019 IBCA/Subway Senior All-State
Supreme 15
Cobie Barnes, Floyd Central
Jesse Bingham, Warren Central
Luke Bumbalough, New Castle
Sydney Curry, Fort Wayne Northrop
Frankie Davidson, Fort Wayne Blackhawk Christian
Armaan Franklin, Cathedral
Alex Hemenway, Castle
Trayce Jackson-Davis, Center Grove
Dawand Jones, Ben Davis
Colin Kenney, Marquette Catholic
Jake LaRavia, Lawrence Central
John Michael Mulloy, Carmel
Brandon Newman, Valparaiso
Isaiah Thompson, Zionsville
Jalen Windham, Ben Davis
Large School All-State
Cameron Alford, Brownsburg
Ali Ali, East Noble
Noah Applegate, Penn
Harold Bennett, Crispus Attucks
Ethan Brittain-Watts, Culver Academy
Zane Gross, Silver Creek
Jared Hankins, Lawrence Central
Jalen Johnson, Indianapolis Manual
Zach Kuhn, Shelbyville
Drew Lutz, Penn
Jevon Morris, Munster
Andrew Owens, Carmel
Jakobie Robinson, Warren Central
Derrick Stevenson, New Albany
Karsten Windlan, Carmel
Small School All-State
Paxon Bartley, Wood Memorial
Braeden Beard, Tell City
John Carrothers, Andrean
Rylan Detling, Frankton
Gabe Gladish, Barr-Reeve
Elijah Hales, Westview
Dallas Holmes, Southwood
Kayden Key, Frankton
Tyler Kramer, Southwestern (Hanover)
Calvin Larkin, Winamac
Logan Laster, Morristown
G'Angelo Reillo, Whiting
Luke Richardson, Lapel
Andrew Williams, Heritage Christian
Ridley Zolman, Central Noble
Honorable Mention (88)
Nathan Aerts, Valparaiso
Isaac Anderson, Fort Wayne Northrop
Kade Badger, Henryville
Simon Banks, Brebeuf Jesuit
Zach Banks, Westfield
Luke Barach, Hanover Central
Ty Bever, Covington
Trevor Braden, Morgan Township
Kevin Brown, Adams Central
Josh Bryan, Delta
Drew Buhr, Austin
Colin Burton, Washington Township
Nathan Childress, Zionsville
Drew Comer, Greensburg
Brent Cox, East Noble
Zach Daugherty, Huntington North
Sam DeVault, Evansville Memorial
Kel'Ondre Dixon, Evansville Harrison
Carson Dolezal, Tipton
Matt Dove, Princeton
Zach Dove, Princeton
Harrison Eckel, Heritage Christian
Jon Eineman, Mooresville
David Ejah, Carroll (Fort Wayne)
Jared Englert, Jasper
Trevor Eppert, North Vermillion
Jackson Erekson, Northridge
Aaron Etherington, Hamilton Southeastern
Wyatt Felling, Triton Central
Matthew Frost, Columbus East
Elias Gerodemos, Crown Point
Cade Gibbs, Plainfield
Jakob Gibbs, Plainfield
Drake Gunn, LaPorte
Payton Hall, Benton Central
Gavin Hess, Beech Grove
Clay Hilliard, Plymouth
Qu'Ran Howard-Clement, Marion
Rayshaun Howard, Michigan City
Dustin Hudak, Lowell
Willie Jackson, Fishers
Jalen Jennings, South Bend Riley
Gabe Johnson, South Bend Riley
Michael Johnson, Concord
Zack Johnson, Noblesville
Ahmoni Jones, Pike
Connor Jones, Danville
Noah Jordan, Indianapolis Metropolitan
Lucas Kroft, Richmond
Tim Lawson, Griffith
Tyson Lawson, Paoli
Maurion Martin, Portage
Daniel McKeeman, Carroll (Fort Wayne)
Peyton Meadors, Mt. Vernon (Fortville)
Shawn Michaelis, Eminence
Ashton Minton, Paoli
Cameron Mitchell, Heritage
Isiah Moore, Warren Central
Peyton Moore, Mitchell
Colten Mouzin, Vincennes Rivet
Brandon Nalley, Corydon Central
Max Newman, Monrovia
Will Penny, Logansport
Allen Plunkett, South Putnam
Hank Pulver, Huntington North
Cory Richards, Franklin Community
Chris Robinson, Pike
Sam Skaggs, Logansport
Zach Schoenstein, Evansville Mater Dei
David Schwartz, Lafayette Central Catholic
Andrew Shelton, Bloomfield
Dominique Smith, Lake Station Edison
Noah Smith, Hamilton Southeastern
Hayden Smithey, Fort Wayne Bishop Dwenger
Nate Soltis, Cardinal Ritter
Jalen Stamps, Indianapolis Howe
Sawyer Stoltz, Huntington North
Reece Thomson, Franklin Community
Klayton Tichenor, Shoals
Christian Tucker, Springs Valley
Joseph Waling, Seeger
Kycia Washington, Indianapolis Howe
Chuckie Wilcox, North Judson
Stephan Wilkerson, Princeton
Josh Williams, Shelbyville
Jack Wininger, North Daviess
Joey Wiseman, Corydon Central
Cooper Yancey, Madison
2019 IBCA/Subway Underclass All-State
Supreme 15
Jalen Blackmon, Marion
Luke Brown, Blackford
Tre Coleman, Jeffersonville
Dre Davis, Lawrence Central
Johnell Davis, Gary 21st Century
Caleb Furst, Fort Wayne Blackhawk Christian
Trey Galloway, Culver Academy
Jaden Ivey, Mishawaka Marian
Trey Kaufman, Silver Creek
Khristian Lander, Evansville Reitz
Anthony Leal, Bloomington South
Nijel Pack, Lawrence Central
Kiyron Powell, Evansville Bosse
Keon Thompson, Merrillville
Charlie Yoder, Westview
Large School All-State
Brayton Bailey, Bedford North Lawrence
Brooks Barnhizer, Lafayette Jeff
Luke Goode, Homestead
Chris Grubbs, Hamilton Southeastern
Kooper Jacobi, Silver Creek
Noah Jager, Bloomington South
J.R. Konieczny, South Bend St. Joseph
Mabor Majak, Hamilton Southeastern
Sincere McMahon, Crispus Attucks
Colson Montgomery, Southridge
Tayson Parker, Northwestern
Tony Perkins, Lawrence North
Kenny Tracy, Decatur Central
Jake Wadding, Chesterton
Andrew Welage, Greensburg
Small School All-State
Carson Barrett, Lafayette Central Catholic
Andrew Bennett, Shenandoah
Brett Bosley, Paoli
Colton Brown, Covington
Austin Darnell, Washington Township
Lincoln Hale, Linton-Stockton
Curt Hopf, Forest Park
Noah Hupmann, Evansville Day
Elijah Malone, Prairie Heights
Champ McCorkle, Greenwood Christian
Foster Mefford, Southwestern (Hanover)
Keegan O'Neill, Barr-Reeve
Josiah Ricketts, North Posey
Kyle Ross, Andrean
Josh Smith, Monrovia
Honorable Mention (88)
Jujuan Allison, Beech Grove
Stephen Atkinson, Owen Valley
Luka Balac, Munster
Blake Barker, Columbus North
Braxton Barnhizer, Lafayette Jeff
Avery Beaver, Lafayette Jeff
Murray Becher, Heritage Hills
Trevor Becker, East Central
Jayden Brewer, Avon
Jacob Brown, Connersville
Zane Burke, Fort Wayne Blackhawk Christian
Luke Collinsworth, East Central
Bailey Conrad, Christian Academy of Indiana
Deontae Craig, Culver Academy
Trenton Daughtry, Wabash
Da'Vion Davis, Calumet
Blake Davison, Leo
Dillon Duff, Fort Wayne Snider
Nate Dukich, Lake Station Edison
Dawson Eastes, New Palestine
Michael Eley, Fort Wayne Snider
Caleb Ellmore, Covington
Connor Essegian, Central Noble
Gus Etchison, Hamilton Heights
Rowen Farrell, McCutcheon
Kevin Figg, Sullivan
Kade Fuelling, Bellmont
Tyran Funches, Evansville Bosse
Dae'von Fuqua, Clarksville
Will Geiger, Norwell
Easton Good, Lewis Cass
Maximus Gizzi, New Palestine
Langdon Hatton, North Harrison
Jake Heidbreder, Floyd Central
Gavin Herrema, Covenant Christian (DeMotte)
Connor Hickman, Bloomington South
Cooper Hochstedler, North Judson
Jackson Hughes, Rensselaer Central
Ben Humrichous, Tipton
Brady Hunt, Delta
Julien Hunter, New Albany
Brevin Jefferson, Southport
Jacob Johnson, Oldenburg Academy
Jesse Johnson-Hall, Crawfordsville
Hayden Jones, East Noble
Jacob Jones, Jeffersonville
Yanni Karlaftis, West Lafayette
Jace Kelly, South Spencer
Jakeb Kinsey, Shenandoah
Zak Krueger, Homestead
Lane Lauderbaugh, South Decatur
Ben Lins, Covenant Christian (DeMotte)
Triyontae Lomax, Gary 21st Century
Dominic Lucido, Hanover Central
Brenden Lytle, Fort Wayne Bishop Dwenger
Christopher Mantis, Lowell
Tai McClung, Mississinewa
Kaden McCollough, Shenandoah
Bernie McGuinness, Guerin Catholic
Jake Moynihan, Seton Catholic
Grant Niehaus, Washington
Owen Nifong, Argos
Damon Ogletree, Cardinal Ritter
Jackson Paul, Churubusco
Mike Perkins, Prairie Heights
Quimari Peterson, Gary West
Edreece Redmond, Bishop Chatard
Simon Scherry, Heritage Hills
Nicholas Schiavello, Columbus North
Brett Sickafoose, Whitko
Jeffrey Simmons, Fishers
Blake Sisley, Heritage Hills
Lane Sparks, Greensburg
Alex Stauffer, Northridge
Caleb Swearingen, Northview
Trevor Taylor, Edgewood
Jaden Thomas, International
Jakylen "J.K." Thomas, Marion
Pierce Thomas, Brownsburg
Demarcus Vaughn, South Bend Washington
Cade Walstra, Covenant Christian (DeMotte)
Jordan Walters, Harrison (West Lafayette)
Dillon Ware, Danville
Brody Whitaker, Greencastle
Matthew Williams, Southwestern (Hanover)
Mitchell Wilson, Columbia City
Cole Wireman, Kouts
Victor Young, Muncie Central