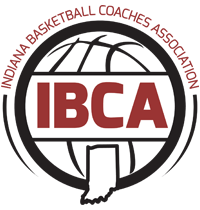 Just in time for the new High School Basketball Season, the IBCA unveils a new program (ScorebookLive) so fans can keep in touch with their team, no matter where they might be.
If your working late, out of state or your like me sometimes, just want to get in your chair at home and relax and not go out, you can have instant access to the game!!
This is great for student/athletes who are or want to be recruited and want their accomplishments (achievements) team and individual to be noticed by college recruiters!!
Your team and individual results can be seen by numerous people (Grandma Mary, Grandpa Kevin, Aunt Helen and Uncle Jim) too!!
I know it is going to be a huge asset to our Indiana Class Basketball All-Star Classic!!
High School coaches have been sent the information from the IBCA, so hopefully, all coaches and schools will participate and make this a great TOOL for expanding high school sports to even more corners of our state, our country and around the world!!
Here's the details:
HEY BASKETBALL FANS, check out Scorebooklive.com to follow your
favorite teams and players in real-time.
Follow High school Basketball Games LIVE
– Go to www.Scorebooklive.com
– Click on Scores to follow local, favorite or featured teams
– Create an account to select and follow your favorite teams
– Follow us for news and updates: @scorebooklive
For tips on using the website: www.scorebooklivhelp.com
Features:
– Follow multiple Live games at the same time
– Click on Game Detail to see play by play and box scores
– Share the game updates on Twitter
– Read the Game ReCap as soon as the game ends