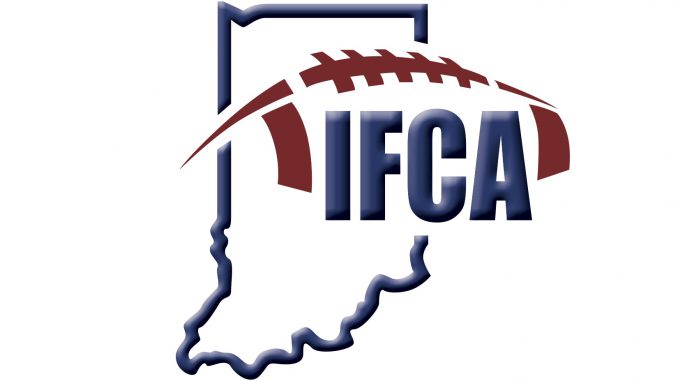 IFCA Clinic
We are excited for our 2021 IFCA Virtual Clinic coming up in less than two weeks. Please visit the IFCA website Clinic page for more information.
ifca.net
Job Openings
Milan High School
Milan High School has teaching openings in English and Special Education for the 2021-22 school year. Coaching positions are flexible, coordinator position available to the right candidate. Interested applicants should send materials to: Ryan Langferman Head Football Coach, 
ryan.langferman@milan.k12.in.us
Plainfield High School 
– Paid varsity assistant.
– Preferred emphasis on offensive line or defensive back, but not limited to either.
– Teaching openings: Science (life science, chemistry, physics), Possible special education.
Perry Meridian High School
Perry Meridian has an immediate opening in Special Education.  We also anticipate more teacher openings later this Spring in multiple departments .  We are looking to fill a spot on each side of the ball as well as one on our Freshman staff.
Interested applicants please send information to:
Brett Cooper
Recruiting Service from Corey Shandrick. Corey played and coached at Illinois State.
The Athletic Academy
 has streamlined and consolidated the recruiting process in one simple and easy to use platform for athletes and coaches. Their custom recruiting platforms are tailored for high school specific programs and provide tons of benefits when establishing a recruiting presence for your program:
Athletes access the website to create and update their player card with metrics, photos, and videos.
Keep all of your players in one centralized location to send to college coaches using online platforms. Update easily. (No more excel spreadsheets)
Athletes and coaches can send profile links to colleges or post on Twitter to gain exposure.
The whole program has access to our College Search Tool which provides direct contact and camp information for over 800 college football programs across the country, and the ability to complete all recruiting questionnaires conveniently.