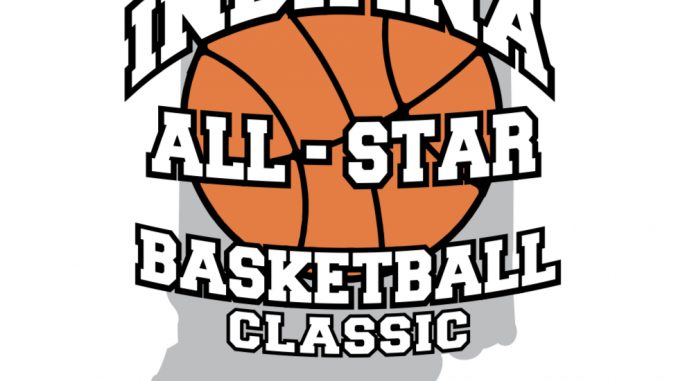 Indiana Basketball All Star Classic announces Girls' invitees 
Each student/athlete will receive a invitation that needs to be filled out with a confirmation or decline.
The invitations will be emailed to the head coach and athletic director.
All invitations for the Girl's games were sent out this morning.
For those that decline the invitation a student/athlete will be selected and sent information to the event.
We will start announcing at 6 p.m. Monday, March 20th, 2023.
What we will do is once a student/athlete has accepted their names will appear.
Game times for the Girls will be:  June 17th, Juniors: 10:30 a.m. or 1 p.m.
Game times for the Futures will be: June 17th, 4 p.m. or 6:30 p.m.
 JUNIORS ACCEPTED (2024's)
Johnea Donahue- Fort Wayne R F Snider
Addie Shank-Fort Wayne Bishop Luers
Ava Ziolkowski-Crown Point
Miranda Stoll-Maconaquah
Keylee Hudson-Eastern Greene
Madison Jobe-Purdue Poly
Isabel Scales-Caston
Lauren Foster-Indian Creek
Kyra Hill-Goshen
Chloey Graham-Gibson Southern
Bradie Chambers-Linton Stockton
Abbie Lucas-Bloomington South
Ruby White-Eastern Hancock
Jordyn Poole-Fort Wayne R F Snider
Mia Robbennolt-Bloomington North
Sarah Gick-Benton Central
Madelyn Poe-Hauser
Talia Harris-Fishers
Julia Meyer-Jac Cen Del
Zoe Willems-Bethany Christian
Mya Davis-Heritage Christian
Taylor Abston-Crawfordsville
Kayla Lacombe-Indianapolis Arsenal Technical
Briana Smith-Randolph Southern
Amaya Collins-Frankton
Justyce Williams-Jimtown
Sara Parkison-Clinton Central
Daniella Galvez-Speedway
Lauryn Merritt-Maconaquah
Madelyn Poynter-Lapel
Payton Benge-Plainfield
Jacelyn Starks-Anderson
Emma Hart-New Castle
Rachel Tolen-Benton Central
Macy Pries-South Adams
Camryn Runner-Hamilton Heights
Joirdyn Smith-Fishers
Emma Sperry-Frankton
Malaysha Flanagan-Indianapolis Washington
Reagan Wilson-Noblesville
Lauren Klem-Franklin Community
FUTURE GIRLS ACCEPTED (2025's and 2026's)
Gabby Spink-Gibson Southern
Addison Bowsman-Twin Lakes
Taylor Van Meter-Rensselaer Central
Elise Coleman-Floyd Central
Kimber Abshear-Monroe Central
Kenzie Garner-Sheridan
Jamaya Thomas-Lawrence North
Aniah Smith-Avon
Kya Hurt-Lawrence North
Lexi Primus-North Knox
Trinity Wilburn-Faith Christian
Maya Layton-Faith Christian
Camryn Conley-Northridge
Laniah Wills-Lapel
Brooke Winchester-Warsaw
Meredith Tippner-Noblesville
Kaycie Warfel-Pendleton Heights
Hadley Crosier-Lanesville
Maryrose Felling-Triton Central
Josie Vaughn-Corydon Central
Icesis Thomas-Hammond Bishop Noll
Carley Barrett-Lafayette Central Catholic
Jenna Roth-Delphi
Hannah Prickett-Fountain Central
Leonie Boyer-Rushville
Addison Davis-Danville
Taylor Denton-Purdue Polytechnic
Callie Aston-Orleans
Berkeley Williams-Plainfield
Addisyn Gothrup-Daleville
Danika Rutledge-Morristown
Emma Simpson-Parke Heritage
Kaitlynn Honeycutt-Wabash
Ella Bobe-South Knox
Mollie Ernstes-Jennings County
Kaitlynn Honeycutt-Wabash
Chaney Brown-Greenfield Central
Lilly Sylvester-Yorktown
Jacklynn Hosier-Alexandria
Kassie McMasters-Southport