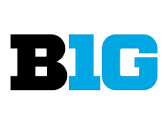 photo by Rick McIntyre, Excel High School Sports/McIntyre Imaging
by Steven Stremming
Indianapolis-The Indiana Hoosiers were well on their way to a win when suddenly, without notice they collapsed in in epic fashion
Indiana Head Coach Teri Moren sat in a crouch position on the sidelines watching her team come undone in front of her eyes.
The meltdown started with Indiana up 41-24 in the third period and with 9:10 left in the quarter, that's when a missed three pointer by Karlee McBride, a foul by Amanda Cahill, turnover by Cahill, another missed three pointer by Tyra Buss and a travel, after yet another missed layup by Cahill. Purdue responded with a three pointer by Dominique Oden, a layup  by Bridget Perry to close it to 41-29.
Indiana then went into even more of a deep brain freeze as there were a missed layup by Alexis Gassion, foul by Jenn Anderson, missed layups by McBride and Buss, turnover by Cahill, a missed three pointer by Cahill, turnover by Cahill, turnover by Amber Deane, turnover by Alexis Gassion, missed layup by Darby Foresman, foul by Amber Deane, so you know where we are going with this and Purdue responded by layups from both Oden and Keys  and a three pointer from Ashley Morrissette to narrow the margin to 41-36 with three fourteen to go in the quarter.
Sharon Versyp's Boilermakers narrowed the margin to 45-43 at the end of the quarter.
Purdue would tie the game early in the final stanza when Morrissette buried a three pointer from the extended free throw line to knot it at 47-47.
Indiana tried to right the ship when Alexis Gassion buried two free throws and a layup extended the Hoosiers lead to 51-47 and the large Indiana crowd sighed in relief.
That relief was short lived as Purdue, yet again assaulted Indiana with pressure and Purdue took the lead at 1:29 left in the game when Andreona Keys hit a very contested layup.
Dominique Oden would bury a three from the left corner of Banker's Life Fieldhouse to open a lead they would never relinquish at 59-55.
Bridget Perry, Nora Kiesler, Dominique Oden and Ashley Morrissette would close out the scoring from the Boilers.
Purdue moves on to take on one of the two top teams in the Big Ten, Ohio State, Saturday at 4 p.m.
Purdue-Morrissette 21, Keys 6, Oden 24, Perry 11, Harris 0, Kiesler 2, McBryde 2, Cooper 0.
Indiana-Buss 16, McBride 7, Gassion 14, Cahill 14, Anderson 8, Deane 0, Gulley 0, Royster 0, Foresman 0, Elbert 1, Wickware 0.