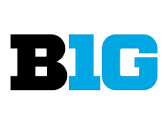 photo by Rick McIntyre, Excel High School Sports/McIntyre Imaging
by Steven Stremming
Indianapolis-Maryland is one of the top three or four teams in the entire country for a reason.
That reason is simple add Destiny Slocum as your point guard add in one of the elite players in the country is Shatori Walker-Kimbrough, by the way, she is the reigning MVP from last year's Big Ten Championship tournament and then the always sure handed Brionna Jones.
Minnesota, a winner earlier in the tournament had two choices, simply put try to play a stifling defense against Maryland or try to run with them, they chose trying to speed up the game.
Maryland prevailed and won the first half 47 to 33. Minnesota would play a competitive second half but Maryland had already inflicted their will.
Maryland-Charles 15, Slocum 13, Confroy 7, Walker-Kimbrough 28, Jones 14, Small 6, Staiti 4, Gillespie 1, Myers 0, Watson 0, Jones 0, Fraser 4.
Minnesota-Bello 4, Brunson 3, Bell 11, Tinjum 0, Wagner 21, Edwards 2, Fernstrom 11, Hedstrom 0, Kaposi 0, Hubbard 28.
For up to date social media pictures, tweets and facebook posts visit Carl Jake Ennis and for even more pictures visit www.mcintryeimaging.com