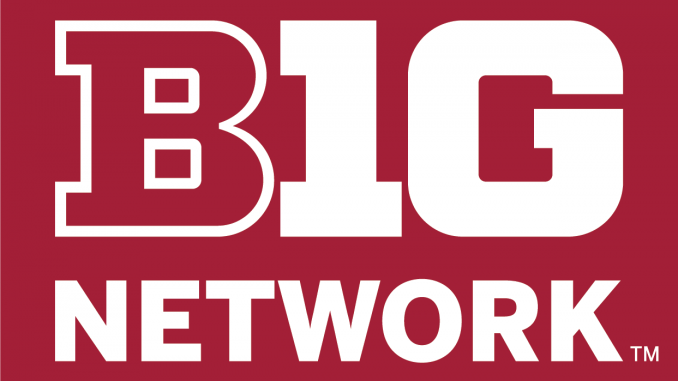 Credit Source: Indiana University Athletics
Setting The Scene
No. 7 Indiana (6-1, 6-1 B1G East) faces Ole Miss (4-5, 4-5 SEC West) in the 35th Outback Bowl on Saturday, Jan. 2. Kickoff is set for 12:30 p.m. EST at Raymond James Stadium (Tifway 419 Bermuda Grass) on ABC.
IU is playing in consecutive January bowls for the first time in school history.
The Hoosiers are in their first Outback Bowl and their second bowl in the state of Florida (2020 TaxSlayer Gator Bowl).
Indiana is making its 13th bowl appearance and its fourth in the last six seasons. (more on page 59)
IU is ranked for a program record ninth-consecutive week, coming in at No. 7 in the Associated Press Top 25 and at No. 8 in the Amway Coaches Poll presented by USA Today Sports.
The Hoosiers have been ranked in the Top 10 six times in 2020, the second-most in school history (9 weeks in 1945).
Indiana collected its first Top-10 ranking in the Nov. 8 AP Poll (No. 10) since Sept. 22, 1969 (No. 10).
IU's No. 7 rating is its best in the AP Poll since Nov. 27, 1967 (No. 4).
The Hoosiers three Top-25 victories are tied for the second-most in the country behind Alabama's four.
Their three Top-25 wins also matched the 1945 team's program record.
Indiana's 6-1 record is its best start since 1993 (7-1).
IU is 14-6 overall and 11-5 in league play since the beginning of the 2019 campaign. Its 14 victories share fourth and its 11 Big Ten wins share third among all B1G teams during that span.
With their victory over Maryland, the Hoosiers clinched a winning league record in consecutive seasons for the first time since 1987-88 and for the sixth time overall (1967-68, 1944-46 and 1936-37).
Indiana's six conference wins are tied for the most in school history (1967, 1987).
IU's 11 Big Ten victories are tied for the most in program history over a two-year span (1987-88).
The Hoosiers collected their first win over No. 16 Wisconsin (14-6) since defeating the Badgers in back-to-back seasons on Oct. 6, 2001 (63-32) and on Oct. 12, 2002 (32-29), the former coming at Camp Randall Stadium.
Indiana recorded its first road victory over a ranked opponent since No. 18 Missouri on Sept. 20, 2014 (31-27), and its first B1G road win over a ranked opponent since No. 22 Michigan State on Nov. 10, 2001 (37-28).
Wisconsin's six points marked its lowest total against IU since Oct. 24, 1992 (3), and it was U-W's first game without a touchdown since Oct. 3, 2015, against Iowa.
The Hoosiers matched a school record with five-straight league victories (1967) before losing at No. 3 Ohio State and have won 11 of their last 14, their most successful stretch in conference games in program history.
Indiana defeated Michigan State, 24-0, to reclaim the Old Brass Spittoon for the first time since 2016 and earn its first win in East Lansing since 2001.
IU's 38-21 victory over No. 23 Michigan was its first over the Wolverines since Oct. 24, 1987 (14-10).
The Hoosiers 36-35, overtime win against No. 8 Penn State in the season opener was the sixth against a Top-10 opponent in school history, with the last coming at No. 9 Ohio State (31-10) on Oct. 10, 1987.
It marked Indiana's first Top-10 victory at Memorial Stadium since Nov. 25, 1967 (No. 3 Purdue, 19-14).
IU has defeated PSU, U-M, MSU and UW in the same season for the first time in program history and beaten the Wolverines and Spartans in the same year for the first time since 1967.
Senior WR Ty Fryfogle and junior LB Micah McFadden earned third-team Associated Press Al-America honors.
The Game
Indiana and Ole Miss will meet for the first time on Saturday.
This marks IU's fifth bowl game against an SEC opponent: 1988 Peach Bowl (27-22 loss to Tennessee on Jan. 2), 1988 Liberty Bowl (34-10 win over South Carolina on Dec. 28), 1990 Peach Bowl (27-23 loss to Auburn on Dec. 30), 2020 TaxSlayer Gator Bowl (23-22 loss to Tennessee on Jan. 2).
The Hoosiers hold a 27-22-1 (.550) all-time record against SEC opponents.
Indiana is looking for its first bowl victory since a 24-0 whitewashing of Baylor in the 1991 Copper Bowl on Dec. 31.
IU is playing its first non-conference game of the year.
The Hoosiers have won nine of their last 10 out-of-conference contests.
Tampa Connection
Twenty-two Hoosiers arrived in Bloomington from the state of Florida, including 10 from the Tampa area: Thomas Allen (Tampa/Plant H.S.), D.K. Bonhomme (Clearwater/Academy International), Juwan Burgess (Tampa/Plant), Jonathan King (Tampa/Tech), Micah McFadden (Tampa/Plant), James Miller (Tampa/Armwood), Sio Nofoagatoto'a (Clearwater/Academy International), Michael Penix Jr. (Tampa/Tech) and Whop Philyor (Tampa/Plant).
Tom Allen began his coaching career as the head coach at Temple Heights High School in Tampa from 1992-94.
He served as defensive coordinator at Armwood High School in 1995 and 1996.
Allen returned to Tampa in 2015 as the defensive coordinator at the University of South Florida before he made his way to Indiana in 2016.
Ole Miss Ties
Tom Allen worked at Ole Miss as linebackers coach/special teams coordinator from 2012-14.
Allen was on the same staff as Chris Kiffin, Lane's brother, who was Mississippi's defensive line coach from 2012-16.
Defensive coordinator Kane Wommack, one of five finalists for the 2020 Broyles Award, served as a graduate assistant in Oxford from 2012-13.
His father, Dave, was the Rebels defensive coordinator from 2012-16.
Co-offensive coordinator/wide receivers coach Grant Heard was a wide receiver at Ole Miss (1996-2000) and later was a member of the staff as wide receivers coach from 2012-16.
His wife, Renata, was a four-year letterwinner on the Mississippi volleyball team (1997-2000).
His brother, Ronnie, was a safety with the Rebels (1995-99).
Safeties coach Jason Jones spent six years (2013-18) as co-defensive coordinator at Ole Miss.
He coached cornerbacks at Florida Atlantic University in 2019 on Lane Kiffin's staff.
Four Hoosier players hail from the state of Mississippi: OL Kahlil Benson (Southaven), WR Ty Fryfogle (Lucedale), DT Jerome Johnson (Bassfield) and DB Christopher Keys (Collins).
Tom Allen
Tom Allen is one of nine finalists for the Eddie Robinson Coach of the Year Award. He became Indiana's first finalist for the award since John Pont won it in 1967.
Allen is one of eight finalists for the Paul "Bear" Bryant Coach of the Year Award.
He is one of five finalists for the Dodd Trophy.
For the second time in as many years, Allen is a semifinalist for the George Munger College Coach of the Year Award
He was named the Big Ten's Hayes-Schembechler Coach of the Year (coaches vote) and Dave McClain Coach of the Year (media vote). Allen joined Bill Mallory (1986 and 1987) as the only IU head coaches to earn B1G Coach of the Year honors.
The American Football Coaches Association selected Allen as the Region 3 Coach of the Year. He joined Mallory (1986 and 1987) as the only Hoosier head coaches to earn Region 3 Coach of the Year accolades.
All-Big Ten
A school record 16 Hoosiers earned All-Big Ten honors.
Tom Allen was named the Hayes-Schembechler Coach of the Year (coaches) and Dave McClain Coach of the Year (media).
Senior Ty Fryfogle became the first wideout in Indiana history to be named the Richter-Howard Receiver of the Year.
A program record seven Hoosiers, including a school record four first-teamers, collected defensive accolades.
Fifth-year senior Jerome Johnson is the first IU DT to earn first-team honors since Hurvin McCormack (1993).
Junior Jamar Johnson is the first Hoosier first-teamer at S since Eric Allen (1996).
Sophomore Tiawan Mullen is Indiana's first first-team selection at CB since Tracy Porter (2007).
Junior LB Micah McFadden rounds out the first-team quartet.
Junior CB Jaylin Williams notched second-team recognition (coaches, media), while junior S Devon Matthews secured third-team laurels (coaches, media).
Junior LB Cam Jones was recognized by the coaches and media as honorable mention.
Fryfogle also earned first-team all-conference honors from the league's media.
Junior RB Stevie Scott III and redshirt sophomore QB Michael Penix Jr. received second-team accolades (coaches, media), while redshirt TE Peyton Hendershot picked up third-team laurels (coaches, media).
Senior C Harry Crider and senior WR Whop Philyor were honorable-mention All-B1G (coaches, media).
Redshirt sophomore K Charles Campbell picked up second-team All-Big Ten honors (coaches, media).
P Haydon Whitehead and RS Reese Taylor carded honorable-mention recognition from the coaches and media.
Fifth-year senior DE Michael Ziemba was named the team's Big Ten Sportsmanship Award honoree.
Academic All-Big Ten
A total of 29 Hoosiers earned Academic All-Big Ten honors: Thomas Allen (3rd recognition), Charles Campbell (1st), Jack Cardillo (3rd), Gabe Cohen (1st), Harry Crider (3rd), Joseph Daniels Jr. (2nd), Demarcus Elliott (1st), Grant Gremel (1st), Nicholas Grieser (1st), Cam Jones (1st), Will Jontz (1st), Luke Lane (1st), Christian Love (1st), Zack Merrill (1st), Tiawan Mullen (1st), Mackenzie Nworah (3rd), Charlie O'Connor (2nd), Jeramy Passmore (1st), McCall Ray (1st), Beau Robbins (1st), Peter Schulz (1st), Samuel Slusher (3rd), Ricky Tamis (1st), Jack Tuttle (1st), Trey Walker (1st), Tim Weaver (1st), Haydon Whitehead (1st), Sean Wracher (1st) and Chase Wyatt (1st).
The total matches the program record, also set under Tom Allen in 2018.
During Allen's tenure, 95 student-athletes have received Academic All-B1G accolades.