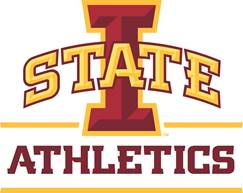 Ryan Named Big 12 Freshman Of The Week
Credit Source: Iowa State University Athletics
IRVING, Texas – The Iowa State women's basketball freshman guard Emily Ryan earned her first Big 12 Freshman of the Week honor, after a 20-point, 10-assist performance against Drake last week.
Ryan set two career-highs and notched her first double-double with a career-best 20 points, going 7-of-9 from the field and 4-of-6 from long range. Ryan also dished a career-high 10 dimes, becoming the first Cyclone to record 10+ assists in a game since Alexa Middleton in 2019. Ryan also added four rebounds and two steals to her stat line.
The honor is the first weekly honor for Ryan and the second Freshman of the Week honor for Iowa State this season, as Lexi Donarski was named the Freshman of the Week in Week 3.
Iowa State returns to the court on Sunday, Jan. 3 to take on No. 19 Texas in Austin at 2 p.m. on ESPN2.