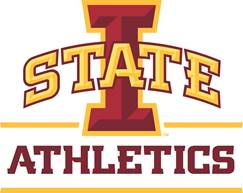 Iowa State Rolls Past Texas Tech, 92-73
Credit Source: Iowa State University Athletics
AMES, Iowa – Iowa State (12-7, 8-4 Big 12) got back on track with a wire-to-wire 92-73 victory over Texas Tech (9-10, 4-9 Big 12) Saturday afternoon at Hilton Coliseum. After dropping three of their last four and the last two wins coming by a combined three points, the Cyclones enjoyed an easier day at the office, getting ahead by double figures early and riding the advantage the whole way.
Freshman Emily Ryan had one of her best games of her young ISU career, finishing with a career-high 21 points (her second 20-point game of the year) and five assists. She was one of four Cyclones in double figures, being joined by Ashley Joens (20), Lexi Donarski (17) and Kristin Scott (12). Joens also had her 26th double-double of her career, leading Iowa State with 13 rebounds.
How It Happened
Iowa State got off to a strong start, putting TTU star Vivian Gray on the bench after she picked up a pair of offensive fouls. When the Cyclones did have the ball, they went on a 10-0 run to push ahead 16-4. Tech put a pair of fouls on ISU star Ashley Joens in one possession and cut the Cyclone lead to eight with 14 seconds to go, but Rae Johnson's 3-pointer in the final seconds made it 24-13 after one.
With Joens on the bench with her two fouls, the Lady Raiders decided to bring Gray back in. However, ISU continued its momentum scoring the first five of the second to get ahead 29-13. Emily Ray's lay-in on the fast-break made the ISU lead 18 at 35-17, the most it was in the first half.
The Cyclones were able to take advantage of a physical third-quarter by performing strongly at the free throw line. The home team were fouled six times by the Lady Raiders, all shooting fouls. ISU took advantage by going 11-of-12 from the charity stripe in the period. Joens pushed the lead to 20 at 58-38 at the line, and though TTU got back within 16 on banked-in Gray 3-pointer at 61-45 ISU re-asserted its advantage with a 9-0 run capped by a Kristin Scott bucket to help establish a 25-point lead heading to the final period.
The Lady Raiders got 10 of the first 12 points of the quarter to get within 17, but ISU went back to the well with Joens converting an old-fashioned three-point play to restore the 20-point edge. Tech kept plugging away, with Maka Jackson getting a lay-in that cut the ISU lead to 13 at 80-67, but the offense was able to put point on the board and calm things down again with a 7-0 run to make it a 20-point gap again.
Players of Note
Emily Ryan had one of her best games as a Cyclone, notching a career-high 21 points on 7-of-12 shooting which included three 3-pointers. She also dished out five assists.
Ashley Joens got her 26th career double-double, finishing with 20 points and 13 rebounds. She has been at or above 20 points 13 times this season.
Lexi Donarski broke out of a mini-slump with 17 points, her most since notching 17 in the win at Baylor. She also contributed five rebounds.
Up Next
The Cyclones hit the road to take on Oklahoma Tuesday at 7 p.m. at the Lloyd Noble Center in Norman. Tuesday's contest will be broadcast on Fox Sports Oklahoma.
Note: Greenfield Central graduate Madison Wise scored eight points, five rebounds and four assists in 25 minutes of playing time.