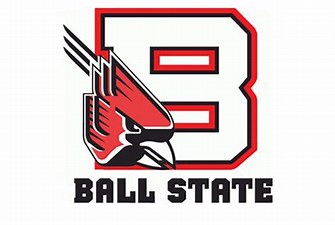 Cardinal Come Back To Beat MAC Leader Toledo
Download Postgame Press Conferences
https://ballstate.box.com/s/nwzuj93zjadiq4bx7wrzrnj9ltbtsjv6
Credit Source: Ball State University Athletics
MUNCIE – Trailing by 16 early in the game only to lead by 18 late in the game, the Ball State men's basketball team picked up an 81-67 victory over MAC-leading Toledo on Saturday afternoon.
The Cardinals, who snapped a four-game loss streak and still playing without their leading scorer, trailed 19-3 in the game's opening minutes before chipping away and pulling away with a 47-point second half. Six players, led by Indy native Jarron Coleman, scored in double figures for BSU. Coleman, playing his sixth game since returning from a foot injury, scored 19 points with nine rebounds and four assists.
Luke Bumbalough scored 14 points and Miryne Thomas had 13 points and seven rebounds. Brachen Hazen had his second double-double of the year with 12 points and 11 rebounds.
The Cardinals shot 15-for-37 from 3-point range on the day, making eight treys in the first half and seven in the second. Bumbalough made four 3-pointers and Thomas and Coleman each hit three.
Toledo (16-5, 11-2) got 13 points from JT Shumate and 12 from Keshaun Sanders.
UP NEXT: Ball State has its next two games on the road in the state of Michigan. BSU is at Central Michigan Tuesday night and at Eastern Michigan next Saturday.