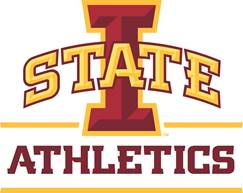 Joens Named To Cheryl Miller Award Top-10
Credit Source: Iowa State University Athletics
ATLANTA – Iowa State women's basketball's Ashley Joens was a Top 10 Finalist for the Cheryl Miller Award, the Naismith Memorial Basketball Hall of Fame and the Women's Basketball Coaches Association announced on Wednesday.
Joens has turned heads this season, averaging 24.5 points and 8.9 rebounds per game for the Cyclones. The Iowa City, Iowa native ranks seventh nationally in points per game and is one of just two players in the nation who are averaging over 24.0 points and 8.0 rebounds.
Recently, Joens was named National Player of the Week by the USBWA, and the Naismith Trophy after the Cyclones defeated Oklahoma State and topped Baylor in Waco for the first time since 1997. Joens was also a Cheryl Miller Award Top 5 Finalist in 2019-20.
In March, five finalists will be presented to Ms. Miller and the Hall of Fame's selection committee. The Selection Committee for the Cheryl Miller Award is composed of top women's college basketball personnel including media members, head coaches, sports information directors and Hall of Famers.
The winner of the 2021 Cheryl Miller Small Forward Award will be presented April 9, 2021, along with the four other members of the Women's Starting Five. Additional awards being presented include the Nancy Lieberman Point Guard Award, the Ann Meyers Drysdale Shooting Guard Award, the Katrina McClain Power Forward Award, and the Lisa Leslie Center Award, in addition to the Men's Starting Five. College basketball fans can support their favorite players by participating in Fan Voting presented by Dell Technologies.
Iowa State returns to the court on Wednesday, Feb. 3 at 6 p.m. to take on No. 21 West Virginia on Big 12 Now on ESPN+.