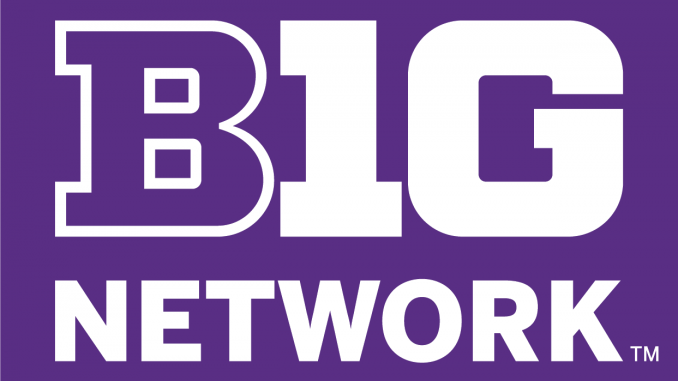 'CATS, FITZGERALD ROUND OUT 2021 RECRUITING CLASS
Credit Source: Northwestern University Athletics
EVANSTON, Ill. — After signing 14 future Wildcats to National Letters of Intent in December as part of the NCAA early-signing period, Dan and Susan Jones Family Head Football Coach Pat Fitzgerald announced the addition of Calvin Johnson II and Jordan Mosley to the 2021 recruiting class.
"We are thrilled to officially welcome Calvin and Jordan to our football family," said Fitzgerald. "They both come from incredible support systems back home and will undoubtedly be great additions to our wide receivers room. We can't wait to have them join us on campus in the summer."
The duo of Calvin Johnson II (French Camp, Miss./French Camp Academy) and Jordan Mosley (Mobile, Alabama/McGill Toolen) join the 2021 class, which includes Ore Adeyi (Mansfield, Texas/Mansfield Legacy), Lawson Albright (Greensboro, N.C./Grimsely), Jackson Carsello (Northbrook, Ill./Glenbrook North), Jacob Gill (Raleigh, N.C./Cardinal Gibbons), Donnie Gray (Deerfield, Mass./Deerfield Academy), Aidan Hubbard (Cleveland, Ohio/St Ignatius), Theran Johnson (Indianapolis, Ind./North Central), Najee Story (Solon, Ohio/Solon), Brendan Sullivan (Davison, Mich./Davison), Caleb Tiernan (Franklin, Mich./Detroit Country Day), Josh Thompson(Fenton, Mich./Fenton), Anthony Tyus III (Portage, Mich./Portage Northern), Mac Uihlein (Lake Forest, Ill./Lake Forest), and Garner Wallace (Pickerington, Ohio/Pickerington Central).
More on Northwestern's early signees.
CJ Johnson II • WR • 6-0/180
French Camp, Mississippi • French Camp Academy
 Verbally committed to Northwestern on February 3, 2021 … Three-star recruit by 247Sports … Top-25 athlete in the state of Mississippi … Lettered in football and basketball all four years … Played QB, WR, FS, CB, KR and PR for the Panthers … All-state honors as a senior in addition to being named offensive MVP in the district … All-district as a junior and senior … On the ground his senior year, racked up 1,319 yards rushing, 23 rushing touchdowns on 8.6 yards per carry … Threw for 894 yards and 12 touchdowns as a senior … In 11 games as a junior, 1,155 yards rushing and 15 rushing touchdowns, while passing for 720 yards and six scores … Tallied 703 total yards and eight touchdowns as a sophomore …  Tallied one touchdown and 199 total yards as a freshman … Two kick return touchdowns in high school … Played in the Bernard Blackwell North/South All-Star Game … Scored over 1,000 career points in basketball … Class valedictorian … Honor roll and president's list … Beta club.
 Jordan Mosley • WR • 6-0/190
Mobile, Alabama • McGill Toolen
 Verbally committed to Northwestern on January, 31, 2021 … Four-start recruit by 247Sports … Rated as a Top-40 wide receiver nationally (247Sports) and No. 12 in the state of Alabama … Highest-rated wide receiver commit in program history and seventh-best on the offensive side of the ball, per 247Sports … Two-time team captain … Finished senior season with 34 receptions for 655 yards and 11 touchdowns … Named a Sports Illustrated All-American … Second team all-state … first team all-region … Invited and competed in the Alabama-Mississippi All-Star Game … Also lettered in track … Owns the school record in the 60 m and 4×200 … Member of the honor roll.
Northwestern football won the Big Ten West Division title for the second time in three seasons in 2020 and capped off the campaign by beating Auburn in the 2021 VRBO Citrus Bowl. It was the Wildcats fourth consecutive bowl win and propelled the program to a No. 10 ranking in the final Associated Press Top-25 Poll, its highest ranking in the final poll since the 1995 season.