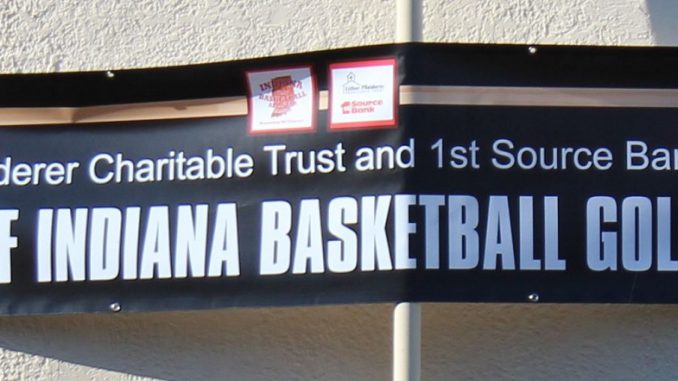 LEGENDS, GOLFERS AND FANS MEET SCHOLARSHIP WINNERS!
The Legends of Indiana Basketball Golf Classic was held once again at Anderson, Indiana's Grandview Golf Course on Friday, August 23rd, 2019.
Legends, Golfers and fans of the game poured into the event to meet the Legends and collect autographs as well as, play an afternoon of golf to help raise funds for the Indiana Class Basketball All Star Classic, Inc., a 501 (c) (3) Not for Profit, which is held in June on the beautiful Anderson University campus and to meet the 2019 Scholarship Award Recipients!
This year's award winners are Warsaw High School's Maddie Ryman, Central Noble's Ridley Zolman and Tell City's Braeden Beard.
They join previous winners: Addy Miller (Tippecanoe Valley), DeShaun Kendrick (Irvington Preparatory), LaRae Rascoe (Pike) and Gavin Griggs (Shenandoah)
Pictures (Left to Right) Maddie Ryman's photo: Matt Dick, Kent Benson, Thomas J Broderick, Jr.,Nicole Ryman-Dick, Aaron Black, Steven Stremming, Jerry Nichols.
Pictures (Left to Right) Ridley Zolman's photo: Thomas J. Broderick, Jr., Kent Benson, Bryce Zolman, Ridley Zolman, Cori Zolman, Aaron Black, John Bodey, Steven Stremming, Jerry Nichols.