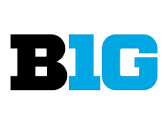 photo by Rick McIntyre, Excel High School Sports/McIntyre Imaging
by Steven Stremming
Indianapolis-The Championship game of the Big Ten Women's Basketball tournament held at Banker's Life Field House Sunday night was a closely battled contest.
In the first half highly ranked Maryland Terrapins had all they could handle with a resurgent Purdue Boilermaker team 39-35.
Maryland was led by freshman Destiny Slocum's nine points and senior post player Brionna Jones' nine points. Purdue was led by senior point guard Ashley Morrissette's 11 points and four assists.
The decisive quarter was the third when Maryland opened up a lead to eleven points when they outscored the Boilermakers 18 to 11.
Maryland got big baskets from Brionna Jones who went four of four from the field, most at the bucket and Brianna Fraser who also was perfect from the floor, two for two shots.
The Terps also got baskets from Kaila Charles and Kristen Confroy. Purdue just shot five of thirteen from the floor while Maryland went eight of twelves shots.
The fourth quarter saw Purdue outscore Maryland but the damage had been done.
Purdue did hit nine of nine free throw attempts.
All Big Ten Women's Basketball All-Tourney Team: Brionna Jones, Maryland, Destiny Slocum, Maryland, Shatori Walker-Kimbrough, Maryland, Ashley Morriessette, Purdue, Dominique Oden-Purdue
MVP: Brionna Jones, Maryland
Attendance: 4,881