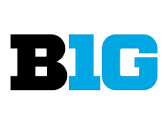 photo by Rick McIntryre, Excel High School Sports/McIntyre Imaging
by Steven Stremming
Indianapolis-The final game of the semi-finals took place tonight at Banker's Fieldhouse when #2 seed Maryland took the floor against #5 Michigan State.
Maryland had witnessed Ohio State falling to Purdue in the opening game and wasn't taking any chances against Michigan State as they opened the game by leading at the end of one 20-17.
The Terps would expand the lead to ten at the half.
Maryland would lead the entire second half though State made several runs at them.
Brionna Jones was superb around the basket as she poured in 32 points collected nine rebounds and six assists.
Jones had helps from Shatori Walker-Kimbrough 22 points, Kaila Charles 18 points, six rebounds, five steals and freshman Destiny Slocum 18 points, five assists.
Tori Jankoska ended her career with 31 points, five rebounds, two assists and two steals, Branndais Agee, 24 points, four assists, Taya Reimer added 14 and Jenna Allen added 10 points.
Michigan State-Jankoska 21, McCutcheon 2, Agee 24, Gaines 7, Reimer 14, Allen 10, Johnson 1.
Maryland-Charles 18, Slocum 18, Confroy 3, Walker-Kimbrough 22, Jones 32, Small 0, Myers 0, Watson 1, S Jones 2, Fraser 4.
Attendance: 5,408
You can follow Carl Jake Ennis on Facebook, twitter and other media while pictures are located at www.mcintyre.com