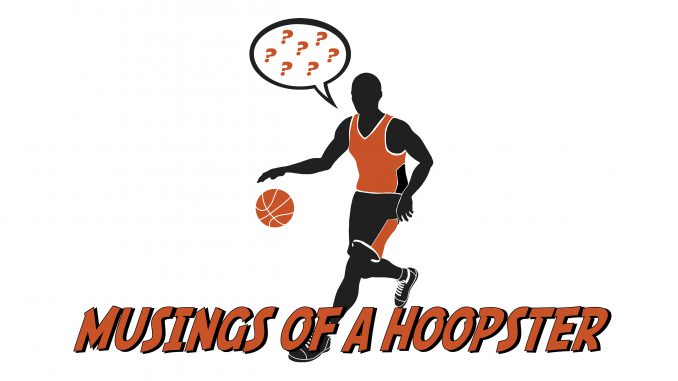 Musings Of A Hoopster by Shawn Martin June 4, 2022
Schools out, vacations are on the calendar for many families, and high school basketball switches gears for a month from mostly travel teams to school teams during the summer open period for high schools!
Every year there are roughly just shy of 150 coaching changes among the 800 or so high school basketball programs in Indiana – girls and boys. So those new coaches and staffs get an opportunity to work with their teams, see what they have to plan for come November, and have some good bonding. Coaches returning to their same programs have to adjust to what the team lost and what new talent is coming in.
With the Class of 2022 headed off to their next chapter, the remaining players have new roles to play, new skills to develop, and helping the incoming players adjust to a bigger, faster, strong game.
It's a cycle that occurs every year just as steady as the sun rises and falls.
Some teams will practice some and play a couple of shootouts. Some others may take a trip to play several games in a tournament where they eat together, stay in hotels together, and develop their team chemistry. Some teams may play a dozen games or less during the month of June while others may play upwards of 40 games in 30 days. There is really no right or wrong way. Whatever is best for your group is probably good.
Over the next two weekends, three state-wide events will be played to showcase our high school basketball heritage.
The annual Indiana Kentucky Senior All Star Games will be played Friday June 10th in Owensboro Kentucky and then to Southport Fieldhouse on Saturday the 11th. Gainbridge Fieldhouse is undergoing further renovations this off season.
Then on Father's Day weekend, two events will happen in Central Indiana.
On Friday June 17th, the IBCA Girls Top 100 Underclass workout will be held at Brownsburg High School. On Saturday the 18th the Boys Top 100 Underclass workout will be held at the same location.
Working with the IBCA on scheduling, the 14th Indiana Class Basketball All Star Classic will be held at Anderson University. That event is sponsored and put on by us here at ExcelHSports. We will have four boys games on Friday the 17th and four girls games on Saturday the 18th.
Seniors at 10am both days. Futures – freshman and sophomores at 1:00pm. And then two junior games at 3:30 and 6:00pm.
If you want to feed your basketball appetite, come on over to Anderson and take in some games. Our event is a charity event.
This is also family vacation time1. With gas prices through the roof (and then some) many of you might be considering staying closer to home for a day trip instead of packing up and heading to a beach a dozen or more hours away.
The Hall of Fame in New Castle it a great place to get in out of the hot sun and see a wonderful collection highlighting Indiana Basketball – it's players, coaches, officials, schools, others. You can spend several hours as a family or team trekking through the marvelous displays.
Not far from there is Hoosier Gym in Knightstown, the home of the Hickory Huskers. You could also head to Indy and eat at Plumps Last Shot in Broad Ripple – not far from Hinkle Fieldhouse where Bobby made his famous shot in 1954 and where he starred in college.
Good, bad, or otherwise, basketball season really never ends – one season ends, and soon everyone begins to dream and prepare for the next season.
Have a safe summer. If you are a player – April to October is where players are developed! You gotta get bigger, faster, stronger. You have to develop more ways to score. You have get get better fundamentally.
If you wish to shine when the lights are their brightest over the winter, you better put in the sweat equity when the gym is the hottest.
If you don't put in the work, someone else is. That could be your spot!