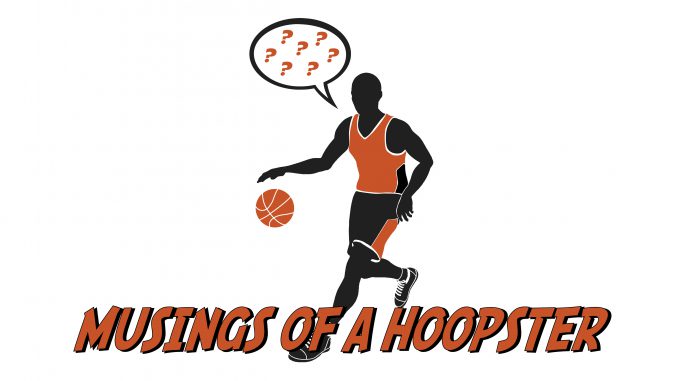 Musings of a Hoopster by Shawn Martin
by Shawn Martin
Martin has a long history in Indiana High School Basketball circles having been a member of some very successful coaching staffs that have won 12 Sectionals, four Regionals, four Semi-States, and three State Championships
Musings of a Hoopster 
"Hello, I'm calling to see if the basketball game tonight is still on?"
"Yes, yes it is."
"Are fans allowed?"
"Yes."
"Are tickets going to be sold at the gate?"
This is the discussion you have to have every time you are thinking about going to a high school athletic event in the days of Covid-19. You don't just look at schedules, hop in the car, and drop by the school gym to grab a box of popcorn and a drink and find the perfect seat in the bleachers to watch two teams play each other on the hardwood, on the mat, or in the pool.
You go without checking first, and most likely, you will just have driven across town – or across several counties – only to hit the fast food drive-thru before you head back home.
None of us have experienced living in a pandemic of this degree before. Every move we make out in the public, has to be thought out and planned.
That is very different for all of us. None of us like it. None of us want to wear a mask, social distance, and have many things that we enjoy and look forward to restricted or canceled.
WE ARE ALL OVER IT, ALREADY!
But, none of these restrictions and cancelations are going to end very soon – definitely not during the Winter sports season, and likely, a good portion of the Spring sports season most likely. In person school classes will be hit and miss. Spectators that are not immediate family that live with the student athletes – even less so.
While promising vaccines appear to be close to release, it will take months for enough people to be vaccinated (each person has to get two shots of the vaccine, 21 days apart). The availability of the vaccines will be targeted to the most important (front line workers – doctors, nurses, first responders) and the most vulnerable (nursing home residents, elderly, and those with compromised immune systems) first, then on down the line to those that have less and less vulnerability.
High school students – especially those that are healthy and robust enough to play sports- will be among the last to get vaccinated. It may be Summer before they get vaccinated.
So for the foreseeable near future, our new normal that we have experienced the last 9 months or so, will continue.
But hopefully we can see the light at the end of the tunnel. If we do what we're are asked to do – wear a mask, limit interactions with people who you do not live with, wash your hands, use hand sanitizer, and stay home when you don't feel well, then maybe these kids wi be able to dribble a ball up the hardwood, wrestle or do gymnastics on a mat, or swim in a pool.
If it is important to you that Johnny and Mary get to suit up and play – then do your part.
We can get to the end.