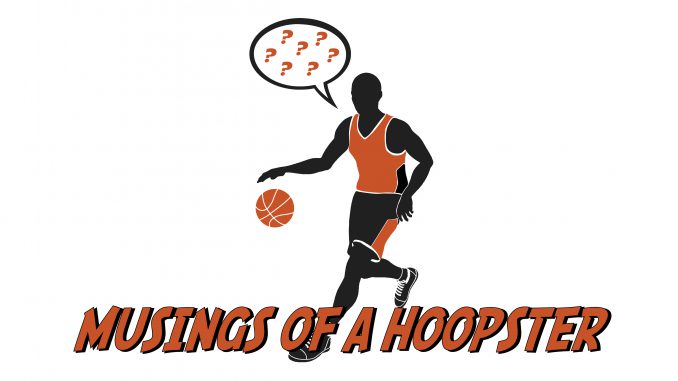 Musings of a Hoopster by Shawn Martin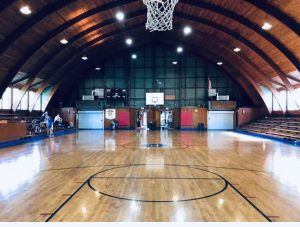 Photo by: Brody Boyd  Pleasantville Gymnasium
One hobby I have is watching high school basketball games in the many cathedrals around the state of Indiana. There are over 400 high schools in Indiana – each with a gym that they play in. I've watched games in over 325 of them over my 40 year love affair with our game.
This season we have two brand new high school gyms that have opened here in Indiana – Barr Reeve (in Montgomery) and Columbia City. Columbia City has built an entire new school campus and their old gym will be razed. Barr Reeve's old gym according to Coach Josh Thompson, is still being used for practice but has been repurposed for other school activities as well.
While new facilities are great, sometimes the great old gyms are still used.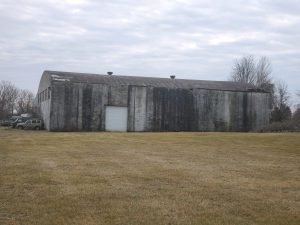 Cadiz Gymnasium by Rex Crabtree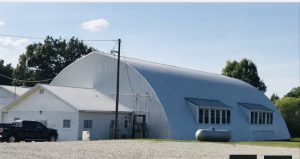 Pleasantville Gymnasium Photo by Brody Boyd
I live in Lafayette. The Tippecanoe School Corporation has two high schools – Harrison and McCutcheon. Those two campuses were built new in the consolidations of the early to mid 1970's. Two of the old high school gyms of the little high schools that were merged are still used today as junior high gyms. East Tipp and Wainwright are largely as they were back then, throwbacks to a by gone era.
I coached a year at Frontier in Chalmers. That was a consolidation too. Brookston was the "basketball" town and their gym – straight out of the movie Hoosiers – is still used for practices and elementary games. They used to play one varsity boys game there each year.
There are many of these old gyms that are still used across the state by the schools. Princeton has a classic gym downtown but uses the new gym at the new campus for most of their games. Twin Lakes has the old Staggs gym that is mostly used for junior high games. Vincennes and Crawfordsville are two of the oldest basketball schools in the state. Both built brand new campuses on the outskirts of the towns. Both old gyms were refurbished and are used as a health club (Crawfordsville) and a retirement community (Vincennes). I believe the Alices still play one game a year at Adams Coliseum. Jasper had to play a couple of years at their old Cabby O'Neil gym when their state of the art new one was damaged by weather related issues several years ago.
Two other gyms straight out of Hoosiers are community centers. Hoosiers Gym in Knightstown was the home gym of the Hickory Huskers. Pleasantville in Sullivan County, was built in 1954 and very much remains of that era.
Pleasantville Gymnasium Photo by Brody Boyd
The neat architecture of these classic old gyms will never grow old for basketball junkies like me.
I know there are many more classic gyms still being used out there for school games and men's leagues. What are some others from your areas?
Please email us photos to: chiefs@ori.net