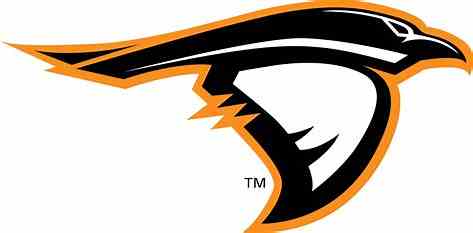 Ravens Fall to Pioneers in Season Opener
Credit Source: Anderson University Athletics
The Anderson University women's basketball team fell to Transylvania University in a 64-46 decision on Thursday in Lexington, Ky.
Transylvania (4-3) knocked down 13-of-29 (44.8 percent) shots from 3-point range and 24-of-58 (41.4 percent) attempts from the field. Anderson (0-1) hit 15-of-47 (31.9 percent) shots from the floor and 4-of-21 (19.0 percent) from the perimeter.
"Obviously, Transylvania is a solid basketball team," Coach Lindsay Shade said. "They are very skilled, big, and versatile and we definitely ran into some interesting matchups on both sides of the ball. We gave them entirely too many open looks from beyond the arc."
The Ravens took advantage of a great development opportunity with intersquad competition after dealing with a limited roster in most of the preseason.
"Our roster has been limited due to injuries and COVID related issues, so we haven't been able to go 5-on-5 for several weeks. It was good to get an idea of where we are and how we need to progress."
Lexi Dellinger led the Ravens with 18 points and two blocks.
"Lexi played like an upperclassman and was as aggressive as I have seen her play. We are going to need more of that from her over the next several weeks."
Hannah Hawkins provided six points. The senior from Fairmount notched eight rebounds and four assists.
"We didn't get Hannah nearly enough touches. She does such a great job for us defensively and on the glass, but we can't have her with only six shot attempts. That is something we will have to figure out for Saturday."
Freshman Makynlee Taylor posted seven points for Anderson. Taylor and Carly Holley both made their collegiate debuts.
"It was great to see our freshmen in action for the first time. They are both talented, coachable, and going to be big contributors over the course of their respective careers."
Allie Owens contributed five points and Mariah Clemons scored four points. Jade Shipley and Cassie Pallett rounded out the scoring effort with three points apiece.
The Pioneers outrebounded the Ravens by a 39-26 margin.
Anderson drained 12-of-14 (85.7 percent) shots from the free-throw line while Transylvania made 3-of-5 (60 percent) attempts from the charity stripe.
The Ravens were excited to make their return to intercollegiate competition.
"For many of our women, basketball is a safe space and an outlet. Practicing for three months without a game is probably not their idea of fun, but they have all been so grateful for each day we have had together. I was really happy for them to finally get a chance to play a game."
Anderson faces off with Transylvania on Saturday at 3 p.m. in O.C. Lewis Gymnasium.
"The fun part about the schedule is that we will get another chance at Transylvania in less than 48 hours."
https://athletics.anderson.edu/sports/wbkb/2020-21/releases/20210114ypsevh