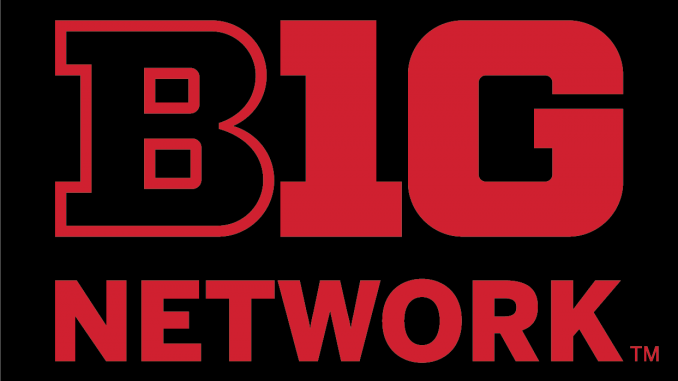 Rutgers Women's Basketball Comes Back and Halts Harvard in OT 
Credit Source: Rutgers University Athletics
Lasha Petree's three forced overtime after erasing an 18-point deficit 
PISCATAWAY, N.J. – Rutgers women's basketball (4-1) prevailed in a pulse-pounding, 68-65, overtime victory against Harvard (1-3) after erasing an 18-point fourth quarter deficit on Friday evening at Jersey Mike's Arena.
The Scarlet Knights, 10 minutes away from taking their second consecutive non-conference loss at home, refused to quit with a furious 12-0 run to start the fourth quarter. Down three with nine seconds left, senior wing Lasha Petree rolled off a screen and drilled the game-tying triple to force overtime. Petree scored 11 of her game-high 17 points in the fourth quarter, including all three of her three-pointers.
Petree's free throws in overtime gave RU its first lead since 18-16 in the second quarter, Osh Brown converted a three-point play for a 66-61, and Sayawni Lassiter sank two high-pressure free throws to reach a career-high 13 points and put RU ahead by the eventual final score of 68-65 as Harvard's game-tying attempt clanged off the rim before the buzzer.
Rutgers had three players in double-figures for the first time this season, as Petree and Lassiter joined Awa Sidibe's best Rutgers output of 12 points on 6-of-9 shooting. Osh Brown chipped in nine points and 19 rebounds, the most for a Scarlet Knight in a single game since 2011.
RU overcame 39% shooting and an 8-of-20 performance from the free throw line by grabbing 51 rebounds to the Crimson's 42.
Awa Sidibe scored six points in the opening quarter, including a hoop-and-harm finish after a nice Lasha Petree pass. Harvard shot 50% and took a one-point lead after 10 minutes at 16-15.
The Crimson led by seven following a 9-0 run, but it was quickly answered by Rutgers and Sidibe, who bookended a 6-0 spurt and Harvard's lead shrunk to 25-24. The Crimson closed out the half on a 6-2 stint over the final four minutes.
Harvard won the third quarter, 21-8, to take its 18-point lead.
Destiny Marshall started the furious fourth with a bucket, while Petree and Lassiter took care of the rest of 12-0 run from the three-point line. Harvard went scoreless over the first five minutes of the period.
Playing in its first overtime game since beating No. 18 Iowa, 78-74, in overtime on March 1, 2020, Rutgers improves to 26-21 all-time in extra time, including three of its last four.
Rutgers' highest scoring quarter has been the fourth in all five games this season – 20 apiece against Saint Peter's and South Alabama, 15 against Fairfield and Stony Brook, and 25 against Harvard.
Osh Brown's 19 rebounds are the most for a Scarlet Knight in a game since Monique Oliver's 19 against Miami on Dec. 5, 2011. It fell three shy of her career high of 22, set in the 2021 NCAA Tournament last season, a Ball State program record.
Osh Brown grabbed double-digit rebounds for the 62nd in her career. She is the NCAA Division I active career leader with 1,159 rebounds.
Rutgers swiped double-digit steals for the third time in five games, ranking Top 10 in the country in total steals.
Jailyn Mason reached five assists for the 17th time in her career.
Sayawni Lassiter recorded a career-high 13 points, surpassing her previous best of 11 from Jan. 2019 with Florida State against Miami. Her four field goals and three 3-pointers are also career-highs.
Sayawni Lassiter grabbed three steals in 15 minutes. Ranking 24th in the nation in steals per game prior to this contest, she has three or more steals in all five Rutgers games this season.
Awa Sidibe records her first Division I double-digit game after transferring from junior college Salt Lake.
Lasha Petree reached double-figures for the 70th time. She led the Scarlet Knights in scoring for the third time this season.
Rutgers has held all five opponents this season under their scoring averages, stretching that trend to 23 of the last 24 games and 110 in the last 119 dating back to 2017.
Victoria Morris earned her first Rutgers start. Rutgers employed its fifth different starting lineup in as many games to start the season.
Rutgers moves to 6-0 all-time against Harvard and 4-0 in Piscataway.
Rutgers moves to 53-9 at Jersey Mike's Arena over the past four-plus seasons.
Acting head coach Timothy Eatman: "I think our kids played with great spirit and heart. They never game up, kept their composure, and kept fighting. We're proud of the tenacity when things got tough. We grew up tonight a little bit. We have a ways to go, but we're thankful for where we are tonight. We are 4-1 playing five games in 10 days. For a veteran team that would be difficult, and we have eight new players."
Lasha Petree on the game-tying shot: "We tried to post up, but it wasn't open. Osh swung it to the corner, and I wasn't open initially. I came off a ball screen, and thought I may need to shoot it. I was confident in my shot, Coach Eatman believed in me, and so did my teammates. When it went in, I went blank, and kind of didn't know what was going on, but I know there was time on the clock and we needed a stop."
Sayawni Lassiter on the fourth-quarter comeback: "Aside from the shots going down, it was about us locking down on defense, in the fourth especially. We followed scores with stops and it started on defense first. It opened things up in transition on the offensive end."
Rutgers heads to St. Thomas, U.S. Virgin Islands for the Paradise Jam, beginning Thurs., Nov. 25 against DePaul.