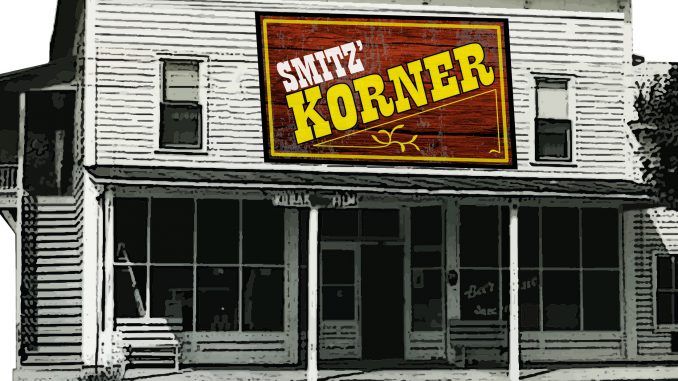 Saturday's State Finals, the majority of teams share a common bond – it's a new experience for their communities. 
by: Andrew Smith, PXP, Indy Fuel
Owner/Announcer, CrossCom Sports Network/NewPalRadio.com
As the eight IHSAA girls basketball championship hopefuls descend on Gainbridge Fieldhouse for Saturday's State Finals, the majority of teams share a common bond – it's a new experience for their communities.
Five of the eight programs competing have never been in the girls basketball State Finals. A sixth, Corydon Central, is making its first appearance in 18 years. Forest Park is the lone recent returnee, looking for its second straight state title in 2A after beating No. 1 North Knox 41-36 in the semistate title game at Shelbyville. Bedford North Lawrence plays the role of girls basketball blue blood at the Fieldhouse this weekend. The Stars are four-time state champs and are making their seventh title game appearance, albeit the first in nine years.
Class 4A: No. 3 Fishers (26-2) vs. No. 7 Bedford North Lawrence (26-3)
It's hard to believe Fishers is making its first State Finals appearance, as the Tigers have been one of Central Indiana's top programs, but the Tigers have had to survive the brutal Sectional 8, which often features multiple ranked teams. This year was no different – the Tigers had to beat No. 2 Noblesville, the defending state champion, 67-64 in double OT – a game in which head coach Lauren Votaw defeated her high school coach, Donna Buckley, who coached Votaw at Greenfield-Central.
The sectional field also featured No. 4 Hamilton Southeastern and No. 5 Zionsville. The Tigers beat HSE 58-44 to claim the sectional title.
Meanwhile, BNL is making its first State FInals appearance in nine years, the Stars are no stranger to tourney success. They have won 12 consecutive sectional titles and this is the seventh State Finals appearance in school history. They're seeking to win on the 40th anniversary of the program's first title, led by Pete Pritchett in 1983.
Fishers has won 20 straight games – the two losses coming to Zionsville and Fort Wayne Snider in November, the latter of which was avenged with a 67-66 victory in the morning game of the semistate before a 41-24 victory over Lake Central cinched a State Finals berth.
A big reason why is balance. Haley Smith tallies 12 points and 6.9 rebounds and Olivia Smith 10.9 points and 3.8 boards and all five starters average at least 7.2 points per game. The other reason is size – the frontline of the Smiths and Alycia Triplett all stand 5-foot-10 and guard Talia Harris is 5-8.
Haley Smith had 13 points in the semistate championship win over Lake Central, and led the team with 15 points against Snider. Jordyn Smith added 12 in that contest.
BNL is also unbeaten in 2023 and its tournament run has featured four straight double-digit wins to get to the semistate, where the Stars beat Center Grove 50-43 and Lawrence North 47-40. Head coach Jeff Allen's Stars are led by one of the state's top juniors in Chloe Spreen, who tallies 19 points, 5.4 rebounds and 3.3 assists per game and shoots 38 percent from 3-point range. Backcourt mate Karsyn Norman adds 16.0 points and 4.2 assists per game.
Spreen has been at her best in the biggest games. She had 26 points against Lawrence North in the semistate championship game, coming after she tallied 20 points – on 5-of-7 shooting from the floor and 9-of-10 from the line – against Center Grove. She added 10 rebounds on the day.
Class 3A: No. 7 Fairfield (27-2) vs. No. 6 Corydon Central (27-2)
This might be the most even matchup in the State Finals. Fairfield is making its first-ever State Finals appearance, while Corydon is at the finals for the first time since 2005. Both teams are riding long winning streaks – Corydon has won 15 straight, Fairfield 16 straight. The Falcons' defense has carried them – they've held 18 of their 29 opponents to 30 points or less, and beat undefeated No. 1 Twin Lakes 42-34 in the semistate championship game last week at LaPorte. Balance is again strong for the Falcons – 6-0 senior Brea Garber averages 14.9 ppg and 5-8 senior Morgan Gawthrop 10.6 ppg, but two other starters – guards Bailey Willard and Kaylee Dillon – both average more than 7.5 ppg.
Corydon has one of Southern Indiana's top players in 5-11 senior Ava Weber, who tallies 22.1 points and 6.0 rebounds per game, while sophomore guard Josie Vaughn adds 11.9 ppg. Weber scored 22 points in a 48-42 semistate victory over Indian Creek, which followed a 23-point game in the semifinal, a 52-47 victory over Gibson Southern. She's eclipsed the 30-point mark four times, twice in the tournament – she scored 34 points in the 63-54 sectional title win over Scottsburg and 34 in the regional, a 68-40 victory over Rushville in which she hit 13-14 from the field.
Class 2A: Lapel (22-7) vs. No. 2 Forest Park (25-3)
As the defending state champions, it's no surprise the Forest Park Rangers are here, although they had to win a No. 1 vs. No. 2 showdown against North Knox in the semistate title game, winning 41-33. And for the second straight year, the Rangers will face a team from the same school district – last year it was Frankton, this season, Lapel making its first girls State Finals appearance.
Miss Basketball candidate Amber Tretter, a 6-foot-1 forward is a big reason the Rangers have been successful, as she tallies 15.9 points and 8.9 rebounds per game and shoots 60 percent from the floor. Fellow senior Carley Begle, who stands 5-9 averages 11.3 ppg and shoots 51 percent from the floor. Adding forward Gabey Gray at 5-9 and 5-10 guard Lydia Betz, the Rangers have one of the tallest groups in Class 2A, a big reason for their success.
Lapel might be considered a surprise entrant – the Bulldogs started the season 2-3 and went 16-7 in the regular season before catching fire in the state tournament. The record was similar to last season's eight-loss team, but the Bulldogs saw arch-rival Frankton move on and advance to the State Finals. They won four close games to get to the semistate – beating Wapahani, Alexandria, Winchester and Eastbrook all in one or two-possession games – before two double-digit upsets over No. 4 Andrean 44-32 and No. 3 Central Noble 51-35 in the regional.
The Bulldogs' guards were critical as they were able to build leads and force defenses to chase in both semistate games, allowing them to maintain their leads. Freshman wing Laniah Wills tallies 16.0 ppg and 12.3 rpg, while junior wing Madelyn Poynter adds 11.3 ppg.
Class A: No. 7 Bethany Christian (24-3) vs. No. 1 Lanesville (27-2)
Both schools are in the State Finals for the first time, but Lanesville's Angie Hinton is looking to make history and become the third coach to lead two different schools to state championships, joining Donna Cheatham and Kathie Layden. Led by Kennitra Johnson, she coached New Albany to the championships in both Class 4A and the short-lived Tournament of Champions in 1999.
Hinton is in her fifth season at Lanesville and comes from a coaching family – her husband Joe is in the Indiana Basketball Hall of Fame as a coach, her daughter Hallie is one of her assistants at Lanesville and son Joseph is Corydon Central's varsity boys coach.
Her team is 27-2, with the two losses coming to 3A finalist Corydon Central – which has also beaten 2A finalist Forest Park – and 4A Evansville Memorial. The Eagles haven't been tested in the state tournament – the only win by less than 20 points was a 56-41 victory over Trinity Lutheran in the first game of the semistate. The Eagles have held 15 opponents to 30 points or less, including four of their five tournament foes. Linzie Wernert, a 5-9 senior, leads the Eagles, averaging 13.5 ppg and 7.7 rpg, but three other starters average between 7.2 and 9.9 ppg – 5-9 sophomore Hadley Crosier, 6-1 senior Morgan Sonner and 5-5 junior Ava Kerr.
Bethany Christian has a strong 1-2 punch in 5-7 junior Zoe Williams, who tallies 17.1 points and 8.5 rebounds per game. Junior guard Mariah Stoltzfus adds 10.8 points and 4.5 assists per contest. The Bruins suffered a loss to 3A finalist Fairfield in their regular season finale, then beat Fort Wayne Blackhawk 33-32 in the sectional opener before getting on a roll – beating Lakewood Park Christian to win the sectional, Tri-County 38-30 to win the regional, then beating two ranked teams – No. 6 Washington Township 55-50 and No. 2 Tri 58-54 – in the semistate.
Williams tallied 23 points on 9-of-15 shooting and added 10 boards. Stoltzfus tallied 21 points, hitting 11-of-12 from the line, and added seven assists in the win over Tri. Against Washington Township, Stoltzfus had the big game, tallying 23 points on 7-of-12 shooting, as well as six boards and four assists.