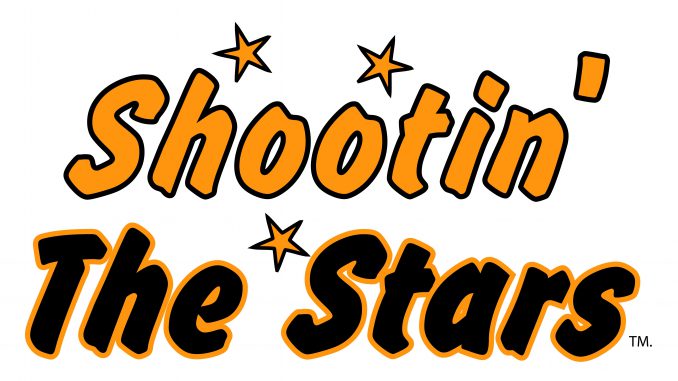 Shootin' the Stars: Indiana is and will always be one gym dandy of a state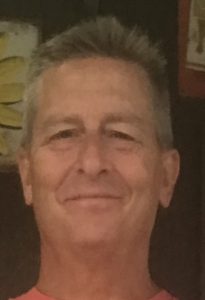 By Mike Beas
In nearly four decades of writing about high school sports in this state, I've constructed columns ranking everything from game uniforms to pep bands to coaching attire to concession stand popcorn.
Never once have I put numbers next to my five favorite gymnasiums – until now.
Have I been to every high school gymnasium in Indiana? Of course not. But I count myself fortunate to have been in this line of work a long time. Long enough to have traveled the state, remember single-class showdowns in the 1970s, '80s and '90s and possess glorious memories of classic facilities, some of which ceased being used years ago.
Before I get rolling here, only actual high school gyms are eligible. I love Hinkle Fieldhouse, Allen County War Memorial Coliseum, Mackey Arena and other previous postseason venues as much as the next person, but they don't make this list.
Here we go …
No. 5 – The Hatchet House, Washington – Its unusual architecture makes this southern Indiana gem a fun place to watch basketball. I wish I could have covered games during the Zeller brothers' reign, but my two or three times there were pre-Zeller. Still, it's a good time noticing the old photographs on the walls and the banners hanging above. Parking can be a challenge, but it's worth it.
No. 4 – Jack Butcher Sports Arena, Loogootee – Opened in 1968, this, too, is a Bucket List must for those who love Indiana high school hoops. Two state finalists from the single-class era called the place home (1970 and 1975) as well as the Class 1A state championship Lions from the 2011-2012 season. The girls basketball program added to the legend with a state title of its own in 2019-2020. I've yet to watch Loogootee's boys host Barr-Reeve in the regular season, but hope to at some point.
No. 3 – Tig Arena, Peru – I saw two games there, both remarkably unforgettable. In the 1974-75 season, my mom dropped me off so I could watch my idol, Peru guard and eventual Mr. Basketball Kyle Macy. A decade later, I returned to write and take photos for a small publication for which I was employed. It seemed players had about six inches of out-of-bounds territory before running into the first row of fans. It was crowded, loud and fabulous. Sadly, Tigers teams stopped using the original Tig Arena after the 1989-90 season.
No. 2 – Memorial Gymnasium, Kokomo – A serious case of geographical bias here as I was born and raised in Kokomo. As a kid, I watched many of coach Carl McNulty's 1970s Wildkats squads host North Central Conference heavyweights such as Marion, Anderson and New Castle, as well as then-bitter crosstown rival Haworth. Was in there a few years back and the place still has the same unique smell. Seating capacity isn't what it was due to renovations, pep clubs and sellouts are a thing of the past, but, man, I love that place.
No. 1 – Wigwam, Anderson – As an 18-year-old, I'm making the long walk from my car to this building I had only heard about. It's 1981 and the morning semifinal of the Anderson Regional has a packed Wigwam rocking so loud you can hear it before reaching the main parking lot. If you're from Indiana and at least 40, you likely know the echoing sound I'm talking about. I get inside and the host Indians and Noblesville are racing up and down the floor dunking on one another, the Millers sporting gold pants and white jerseys as was common during coach Dave Nicholson's tenure. Years later, I was sports editor in Anderson and got to see the Wigwam in its later years. Sadly, it closed after the 2010-11 season. Years from now, feel free to get the key to the place, walk to midcourt and sprinkle my ashes there.
Other Notable Gymnasiums Around the State and Country: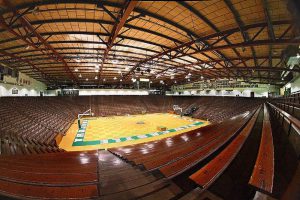 New Castle    3rd Largest Gymnasium Per Wikipedia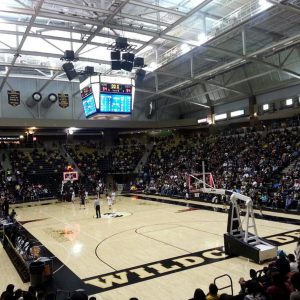 Wildcat Den in Arizona
Alfred J Loos Fieldhouse in Texas