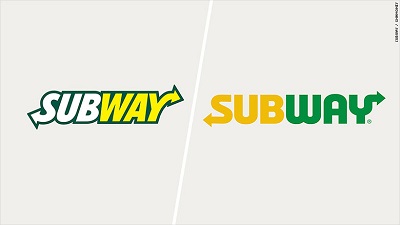 Jones leads honorees in IBCA Player of the Week program
Western Boone star joined by Hammond Gavit, Bloomington South and Terre Haute South players as winners of awards
                Madison Jones poured in 49 points in one game while setting multiple school records, and the Western Boone High School senior headlines the winners in the first IBCA/Subway Player of the Week program for the 2018-19 season.
                Jones is joined by Hammond Gavit senior Darliesha Reed, Bloomington South senior Addy Blackwell and Terre Haute South senior Amani Brown as honorees for Oct. 29-Nov. 3 in the recognition program coordinated by the Indiana Basketball Coaches Association.
                Reed is the recipient for District 1. Jones is the honoree for District 2. Blackwell and Brown are co-winners for District 3.
                The 5-8 Jones scored a school-record 49 points with four rebounds, two assists and seven steals as the Stars outlasted West Lafayette 72-62 in their season-opening contest. Jones sank 18-of-28 field goals, 4-of-8 3-pointers and 9-of-11 free throws en route to eclipsing the previous school best of 47 points by Courtney Nicley in 2001.
                Jones also became Western Boone's all-time scoring leader in the game. The Davenport University (Mich.) recruit moved her career scoring total to 1,412 points. That surpassed a 38-year-old mark of 1,395 points set by Cathy Beesley, a 1980 Indiana All-Star.
                The 5-5 Brown also had a prolific season-opener, scoring a school-record 43 points in her first game since the end of the 2016-17 season. The standout guard, who missed all of the 2017-18 season with a knee injury, hit 18-of-24 shots from the floor, including six 3-pointers, and one free throw as the Braves ran past Indianapolis Attucks 85-11. Brown also added nine rebounds, seven assists and four steals in the triumph. The previous school record was 40 points by Kristen Weddle.
                Blackwell dropped in 38 points while providing five rebounds, three assists and 11 steals as Bloomington South knocked off Pike 76-61 in its season opener. The 5-4 Blackwell, a University of Southern Indiana commit, converted 12-of-14 shots, 4-of-5 from long distance and 10-of-13 free throws en route to her game-high output for the Panthers.
                The 6-0 Reed dropped in 35 points with 20 rebounds and six steals as Hammond Gavit posted a 71-64 decision over East Chicago Central. Reed made 10-of-14 field goals and 15-of-23 free throws to lead the Gladiators to a big victory.
                This is the 11th season for the Indiana Basketball Coaches Association Player of the Week program and the seventh season it is presented by Subway Restaurants of Indiana, a banner sponsor of the IBCA. Subway, in its seventh season as an IBCA sponsor, encourages athletes to "train hard and eat fresh."
                Player of the Week winners are chosen each week from each of the IHSAA's three districts. Girls winners will be chosen from now through the week following Feb. 23. Boys winners will be chosen starting in three weeks and through the week following March 23.
Other nominees for Week 1 (2018-19)
                District 1
 – Madison Axsom, Elkhart Memorial; Izzy Bednarowski, Munster; Sophie Bussard, Tippecanoe Valley; Jessica Carrothers, Crown Point; Trinity Clinton, Penn; Trynitie Cox, LaVille; Carissa Garcia, Fort Wayne Concordia; Bailey Hartsough, Lakeland; Taylor Jaksich, Lake Central; Morgan Litwiller, Northridge; Emma Nolan, Marquette Catholic; Bianca Radtke, Rensselaer Central; Halle Reichard, Plymouth; Amanda Schreiber, Hanover Central; Madison Shedrow, Culver Community; K.K. Weaver, Mishawaka Marian; Jayden Worthington, Oregon-Davis.
                District 2
 – Maddie Bischoff, Roncalli; Kendall Bostic, Northwestern; Clara Braswell, Western; Kaite Burton, Fishers; Addie Chester, Delta; Ella Collier, Danville; Tori Combs, Cloverdale; Maggie Cora, Tri-West; Taylor Dugger, Parke Heritage; Maddie Lawrence, Winchester; Tatum Neal, Clinton Prairie; Sydney Parrish, Hamilton Southeastern; Heather Paulter, Daleville; Jayla Smith, Lawrence North; Cameron Tabor, New Castle; Ashley Weatherly, West Lafayette.
                District 3
 – Gracie Adams, Lanesville; Jorie Allen, Bedford North Lawrence; Taylor Browning, Rushville; Maya Chandler, Triton Central; Jaclyn Emly, Silver Creek; Nan Garcia, Jeffersonville; Rebekah Gordon, Heritage Hills; Lilly Hatton, North Harrison; Alison Hein, Vincennes Lincoln; Katie Kinker, Oldenburg Academy; Makinzi Meurer, North Knox; Isabella Reed, Greenwood Christian; Cami Schmitt, Corydon Central; Makayla Swafford, Monrovia; Emma Utterback, Center Grove; Faith Zazzetti, Forest Park.
                Oct. 29-Nov. 3
 – 
District 1 girls:
 Darliesha Reed, Hammond Gavit. 
District 2 girls:
 Madison Jones, Western Boone.
District
3 girls:
 Addy Blackwell, Bloomington South, and Amani Brown, Terre Haute South.